Since his High School Musical days, Zac Efron's hairstyles have been on fleek. The 33-year old American is best known for his naturally thick, glossy, and sexy hair. The down-to-earth actor has pulled off many hairstyles in the past, ranging from the close crew cut to the long messy hair. For years Zac has always been appreciated for his choice of haircuts that enhance his personality ten folds.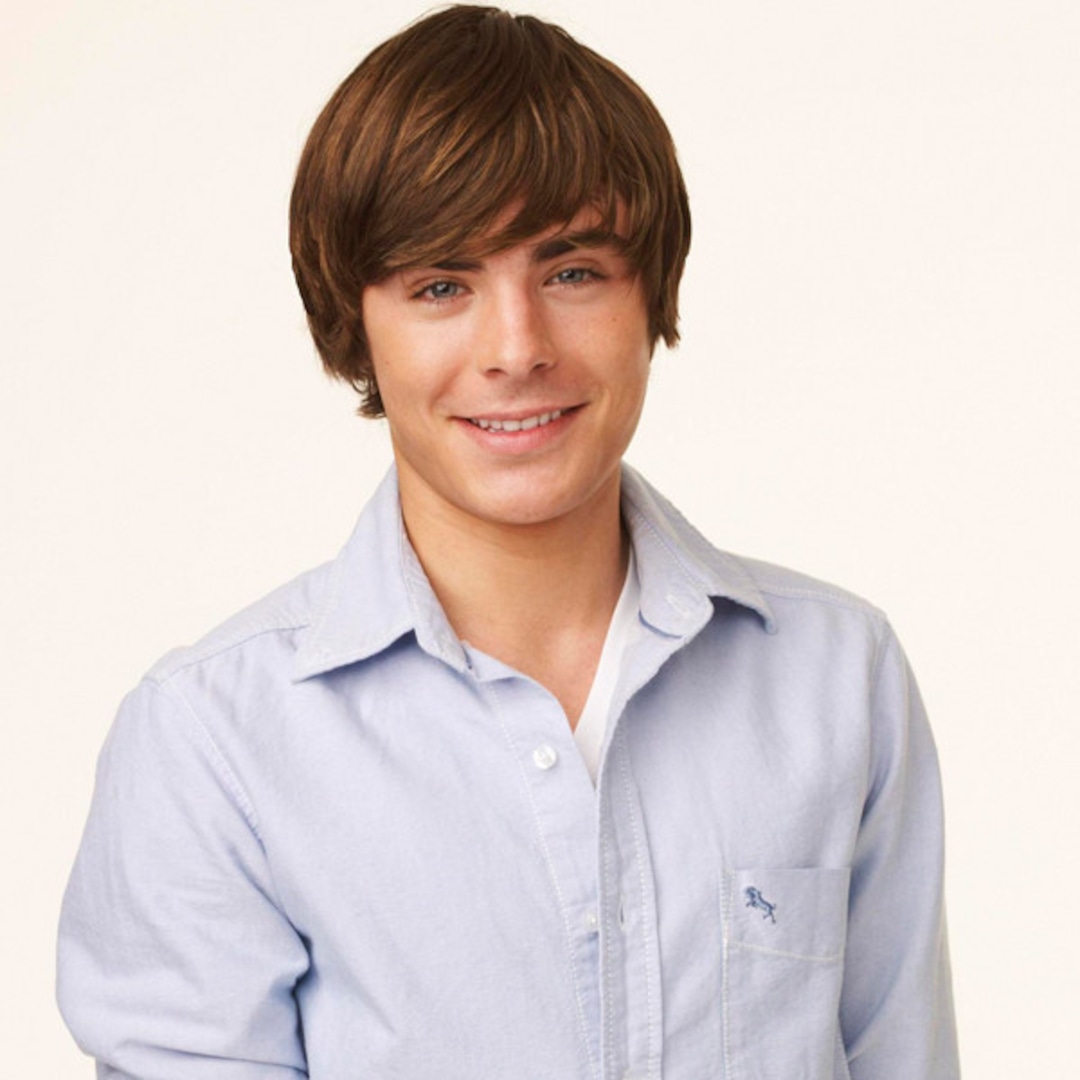 Today, he is not just a Hollywood Star but a Fashion icon for men as well. He has inspired thousands of fans to look better by going for a cool hairstyle.
In this article, we will be covering everything related to Zac Efron Hairstyles. So, let's understand the different hairstyles, hair quality, and products that Efron has opted for in the past so that you also find that neat look you have been searching for.
The Top 10 Zac Efron Hairstyles
Zac has had many different hairstyles in the past that shot up like a viral trend. He has had various hairstyle choices ranging from curly hair to the famous texture undercut in Baywatch. So, let us break down the 'Top 10 Zac Efron Hairstyles' to get an idea of what can be done if you also want that slick red carpet look.
1. Undercut: Baywatch Hairstyle
The 2017 movie Baywatch starring Dwayne Johnson, Zac Efron, Priyanka Chopra Jonas, and more was a huge success. It was a high-grossing R-rated comedy. The one thing that Zac Efron was applauded for apart from his comedic timing was his dashing blonde hairstyle in Baywatch.
Zac Efron had an undercut in Baywatch with long hair on top and short-length hair on the sides and back.
Simply put, the hairstyle was 'amazing.' It had the cool beach effect in it, which was very reminiscent of the movie's concept and location.
2. Comb Over
'An all-time classic' is the best phrase to describe this style. The simple comb over speaks sophistication and delicacy. It is a hairstyle that brings out the decency in someone's personality.
Although the hairstyle is mostly paired with fades, Zac Efron's comb-over was on point. He decided to go for scissored sides for a vintage look. It was sophisticated, stylish, and decent.
This hairstyle is for the real gentlemen, and no doubt Zac could pull it off perfectly.
3. Spiky Hair
Like his Quiff, Zac Efron's Spiky hair look was a hit with fans and fashion critics. He completely owned the hairstyle with tapered and scissored sides.
Generally, the haircut is paired with short or medium-length hair on the sides, but modern variations like Efron's involve tapered sides. All in all, the hairstyle is a very casual choice and really brings out the wicked look in a person. It is essential to pair it with some hair wax or pomade to keep the hair in place throughout the day.
4. Medium Curly Hair
This was probably the best curly hair look Zac ever opted for. With his smooth and glossy locks dangling from the sides, the hairstyle was a bomb.
The hairstyle looks really well on people with natural curls. It requires a certain amount of gel or shiner to give it that crucial glossy look. However, remember not to overdo the gel; you want your hair to appear wet, not greased.
5. Eccentric Pompadour
One of the greatest advantages of long hair is that it can be styled in many ways. Zac used this to his liking and opted for a pompadour a few years back. It provides a more mature look to a person's face.
The lavish hairstyle was slightly side-swept with a good length to the hair. The extravagant hairstyle is amazing and deserves a second glance if you walk past it.
6. Slicked Back Gelled Look
One of the eccentric and neat hairstyle choices by Zac Efron. He had this hairstyle the best way possible, perfectly gelled slicked-back hair combed all the way to the back of the head.
Although this hairstyle is complicated to pull off, and not many people look good in this, too, Zac looked absolutely stunning in the slicked-back hair. His hair density even provided volume to the middle of the head and slightly improved the overall look.
Also Read: French Crop Haircut: Men's Hairstyles 2022 | 12 Best French Crop Ideas
7. Quiff
Efron's quiff can be accomplished by pushing the hair up and down on the head and adding a unique and stylish look. Efron stunned everyone on the red carpet with his long hair over his head, mounted up and down to the side, kept in place with a strong styling product.
While the quiff hairstyle needs longer, thicker hair, a messy modern variation can be used to make the longer layers look structured and off your forehead simply with light hair wax. This style may not be the best for men with naturally shorter, slimmer hair, as it's necessary to work with firmer hair.
8. Faux Hawk
Efron rocked the faux hawk smoothly because of his naturally dense hair quality. The hairstyle is something shy of a Mohawk but really brings out the bold look in a person. The vital part of the hairstyle is that the hair in the middle should be soft and blended for an even look.
9. Long Hair: Messy Look
As a young budding actor, this was a good choice by Efron. The shaggy look made the girls swoon over his amazing side-swept haircut.
The very teen-looking haircut involves growing your hair and cutting it into layered, textured sections, which can be dangled to your side. Use a light hair wax or pomade to make your hair look more textured and keep frizzy hair at bay.
10. Crew Cut
Crew cut or the popularly known Ivy League Hairstyle was one of Zac's early hairstyle choices. The crew cut is easy to manage as the short hair doesn't need regular styling. Many men who prefer short haircuts go for a crewcut. Zac Efron has certainly tried it on too. It is not his most prominent appearance, but for a variety, it works well. You can't get excited with styling much with this cut, let alone comb.
The hairstyle is exact and neat around the edges. Efron pulled it off flawlessly with a short beard and chiseled jawline as the haircut complemented his square facial build.
Frequently Searched Topics
Here are some of the frequently asked questions and topics related to Zac Efron's Hairstyles:
Zac Efron Hair Quality
Before you blindly follow the trend and try to pull off a Zac Efron hairstyle, it is paramount to understand his hair type and quality if you do not want to fail miserably on your quest.
Zac has naturally dense, thick, and glossy hair. Moreover, he has an earthy texture to his hair that provides him with a rustic look whenever he tries something new with them.
What Color is Zac Efron's hair?
Zac Efron's natural hair color is brown. However, has always been mixing some sporty highlights in them. He even rocked a blonde look in one of his recent haircuts.
How to have Hair Like Zac Efron?
Zac Efron has a very textured hair look that requires a lot of skill and patience to replicate. However, it is not impossible. Here is a quick step-based guide that you can follow for the same.
Select a good hairstyle from the above guide based on your facial features.
Use a pre-preparation product while washing your hair like sea salt to give your hair that textured and beachy look.
Towel dry your hair or use a hairdryer to give your hair that elevation and volume necessary for most Zac Efron Haircuts.
Use plenty of products like wax, gel, or pomade to give extra texture to your hair.
Use your hands to style rather than a comb to get a more casual finish.
Conclusion
Zac is mostly seen putting up with hairstyles that are front-lifted. It certainly adds a certain amount of height and enhances the overall look. Also, he goes for hairstyles that are easily manageable and look classy.
Try to follow the guide and choose the best Zac Efron Haircut according to your facial build and hair quality, and you might be able to get the look you have always dreamt of.