Confidence is the essential clothing that one needs to wear. One's appearance reflects one's personality. Therefore, what you wear affects how you behave and how you feel. When you dress well, you feel good; you tend to have more energy and confidence. And the best way to dress is by wearing a tailored suit. A tailored suit over time has developed in the fashion world. 
The Magic of Suits and its Type
Though the traces of the origin of suits go ages back in the western world, when it comes to appearance custom-made suits come into fashion.
A well-suited man is always looked upon, heard and followed, which is one of the biggest reasons one must wear a tailored suit. A suit always enhances a man's trustworthiness.
A real man needs to look elegant and sophisticated. Any ordinary man will go to a store and pull off a suit, but a real man will go to a tailor to have it custom made.
For a customised tailored suit, the fit is the king. The tailor will make sure the individuality of the suit, taking into consideration one's style preferences -' as you make all the decisions'.
Handcrafting a custom made suit is money well spent considering the fabric, lasting quality, design ingrained in the suit.
A suit never goes out of fashion. Even for casual style, one can go with a t-shirt, and a fit tailored suit on top and in many different ways. It's not formal anymore.
Whether any occasion or season, the benefits of wearing a tailored suit is that anyone can suit oneself with the time and occasion, wearing a tailored suit. 
1. Look Formal with a Slim Fit Suit 
The cut is narrower throughout the chest and waist in this kind of suit, and arms tend to have a tighter fit.
It looks better on men with a smaller waist.
 2. Get that Elegance with a Classic fit Suit
 It is the traditional fit. In this kind of suit, the cut is generous throughout the waist and chest area.
Here, ease of movement and comfort are given preference.
3. Setting the Fashion Trends Right with Single-breasted suits and Notch Lapel
It has a single column of buttons and a narrow overlap of fabrics. These kinds of custom made suits mostly come along with notch lapel, i.e. the label is sewn to the collar at an angle making a step effect or creating a triangle. 
4. Shawl lapel calls for High Fashion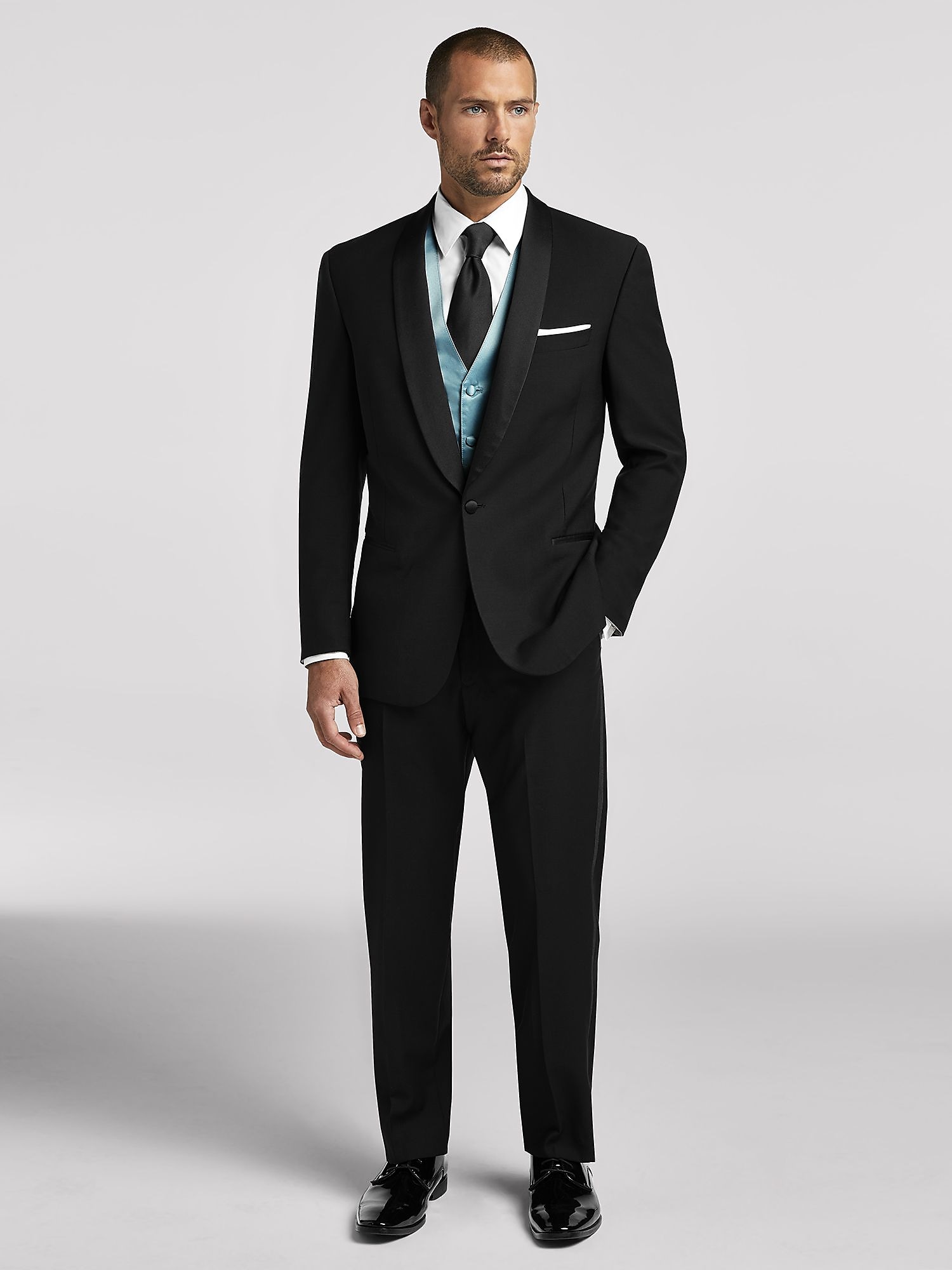 The shawl lapel is a continuous strip of fabric with smooth, uninterrupted lining running from lapel to collar to lapel. It is found usually on formal tuxedos or fancy dinner jackets.
5. Get a Double-Breasted Suit and Peak Lapel for an Event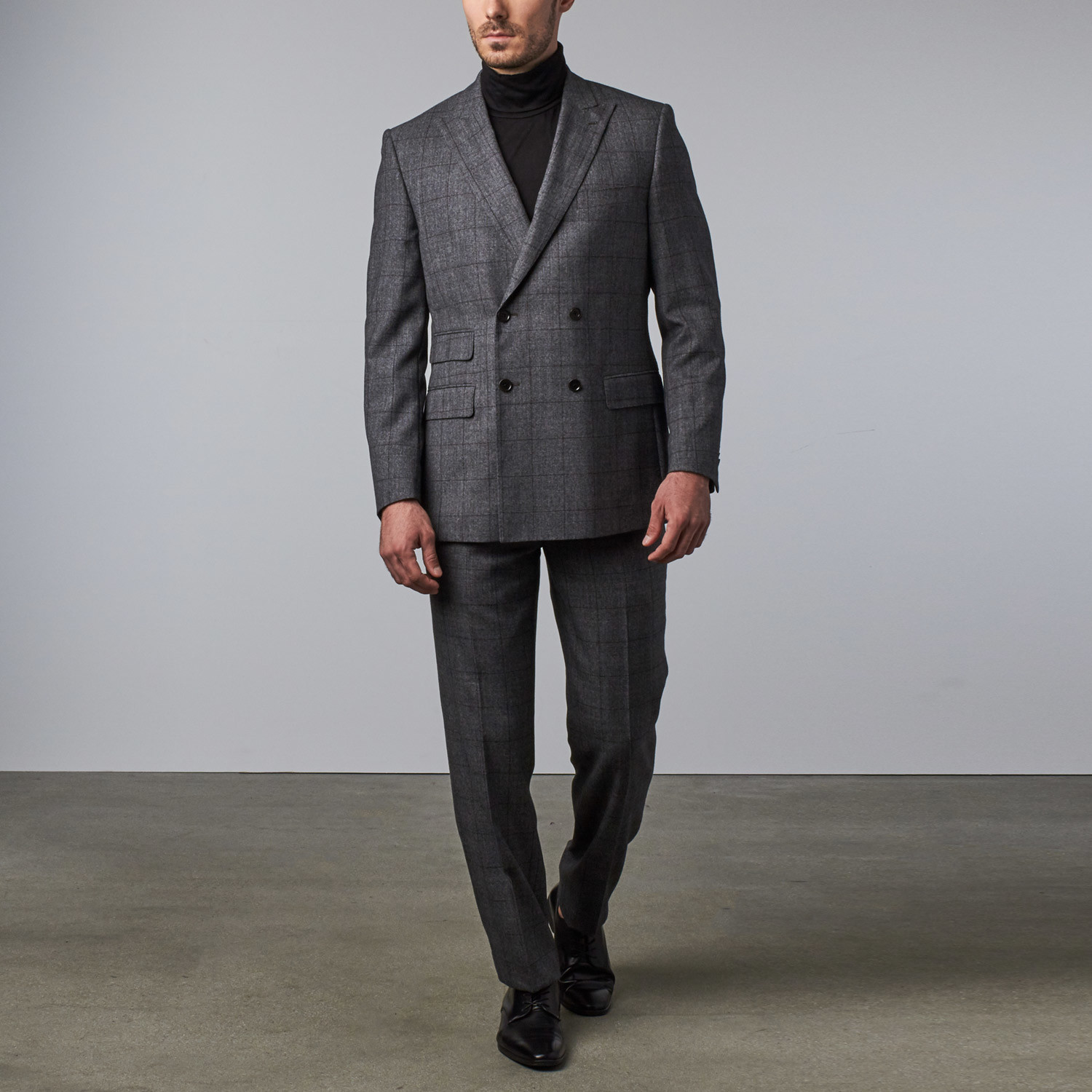 The double-breasted suit is featured by wide overlapping front flaps including additional buttons on either side of the tailored suit.
The buttons range from 4 to a maximum of 8.
It is mostly featured with peak lapels – it has a top lapel edge with sharp angles; it is found in almost all formal coats such as tailcoat or morning coat, tuxedo.
6. Try wearing a Tailcoat, Tuxedo for a Casual Dayout
These are the most popular types of the formal suit worn during wedding ceremonies, that is best when custom made cause these look best when they fit well.
Tuxedo .- is a kind of suit usually having a satin facing the lapel, button, pocket trim. The presence of satin is what differentiates from a usual fabric suit. They are accompanied either by shawl lapel or peak lapel.
Tailcoat – is a very formal knee-length suit, characterised by horizontal cut over the hip and a tapering tail with a vertical suit up to the waist.
   Above are some of the most popular tailored suits that have evolved in due course of time. Though tailored suits were initially conceptualised in the west and have been popularised globally, India has its own indigenous tailored suits that have evolved and made its route to the international fashion fiesta.
7. Go Absoltely Happening for a Marriage wearing a Sherwani Suit
It is a knee-length close-fitting long coat-like jacket usually worn over a kurta. A churidar pant or dhoti can follow the bottom. A matching stole can accompany it. 
8. Jodhpuri or Bandhgala Suits can give Vibes of being a Rajput!
As the name suggests, it originated from the state of jodhpur. Its also called bandhgala as a closed neck features it. It's similar to sherwani except that the bottom is like a riding pant and it lengths little longer from the hip but relatively shorter than sherwani.
9. Dhoti Kurta for that Classy Friend's Wedding
When it comes to dhoti kurta, it does not belong to any suit, but it's the most traditional and trendy Indian wedding dress. And because of its variation, it cannot be ignored while considering a suit in the fashion world.
10. Pair a Nehru Jacket with a Classy Sherwani
 It is a hip-length tailored coat with a mandarin collar, i.e. a closed neck collar. It is named after our first PM Jawaharlal Nehru. It can be either full-sleeve or sleeveless worn over a kurta. Incidentally, this kind of suit is quite popular amongst politicians.
Needless to say that custom made tailored suits have their essence of sobriety when fashion is considered. Anyone who has a reasonably good dressing sense will undoubtedly go for tailored suits with varied tastes.