With the advent of social media, where everyone seems to be working out and flaunting their perfect bodies, abs, biceps, and triceps, it is only natural to want to bulk up and flaunt out transformations well.
But it is quite a task to achieve that perfect physique because if you try to bulk up and make gains, you end up gaining fat in your tummy; when you try to lose the fat, you lose your profits. Here we tell you a few ways to bulk up without gaining fat.
These are some of the Ways to Bulk Up Without Gaining Fats!
1. Concentrate on the Calorie Intake.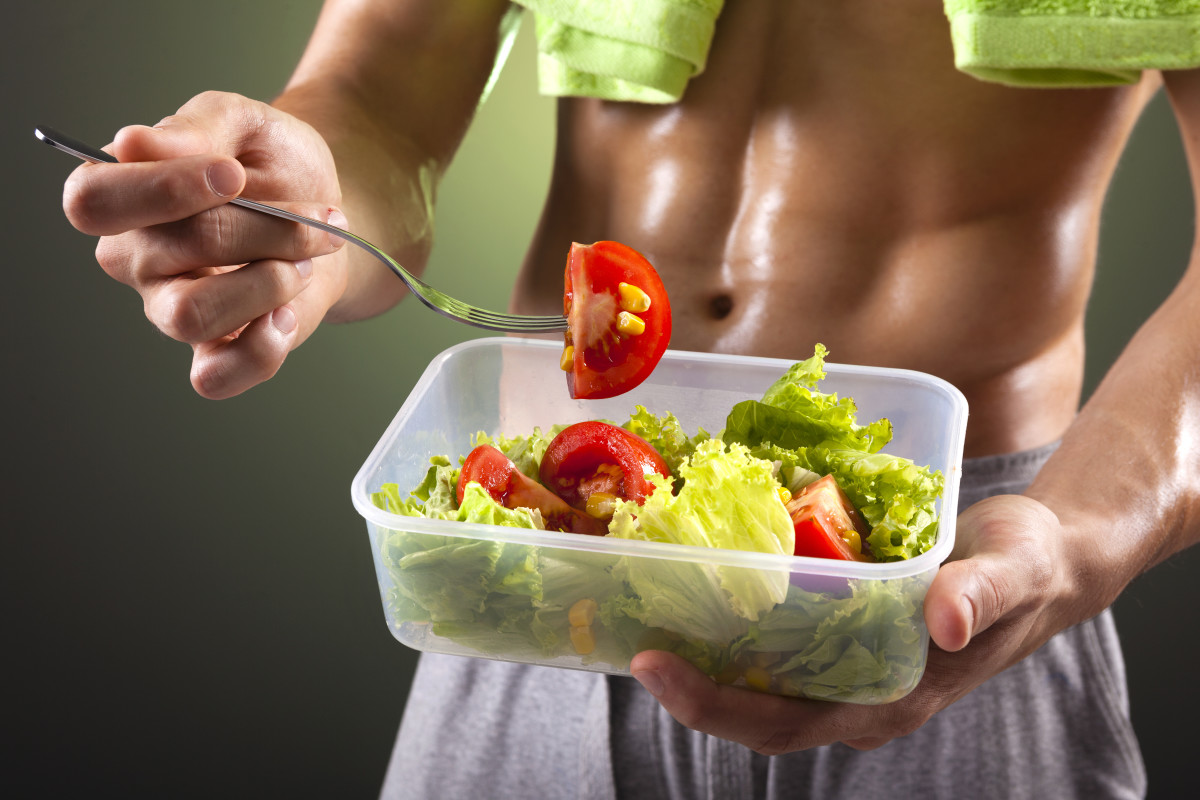 To bulk up, you will have to increase your calorie intake and the amount of food inside your body.
You need to increase the quantity of food that you consume in each meal that you have.
Now we are not saying that you should force food down but what you can do is divide your meals.
Eat less but increase your frequency. Turn your three meals into six meals to increase your calorie intake to bulk up 
The duration between the meals should be less even if you eat less in each meal.
2. Keep a Balance with the Proteins!
Protein is the most crucial element when it comes to food and calories required for bulking up.
It would help if you went for food like fish, chicken as they are high in their nutritional value of protein.
If you want to opt for vegetarianism, you must go for cereals and pulses as they have high protein value.
Protein helps in building up muscles and bulking up your body. 
You can go for eggs as it has the highest protein value. The good thing with eggs is you won't get bored of them. 
You can eat whole eggs, make a poach or an omelet to keep it interesting and tasty to bulk up.
You can also go for nuts, cashews, almonds that are readily available and can be eaten at any time. 
3. Say a big NO to Junk Foods.
Now you can bulk up by eating lots and lots of junk food right from pizzas, burgers to chips and fries, but the weight you gain will only be fat and not muscles.
To build muscles, you will have to give up on processed foods and high oil content items.
You should instead focus on increasing the number of vegetables, salads, and fruits you consume.
It is unrealistic to say that you should completely wipe out junk food from your life.
But you can decrease the amount of junk food you do consume over time.
You can start only twice a week and then move on to thrice a month or even once a month.
4. Try Heavyweighting.

When you want to bulk up, you need to lift heavy weights so that your muscles get used to the strain and grow out.
You can opt for deadlifts which require the maximum energy and effort from every muscle group of your body to bulk up.
You can opt for exercises and weights, which you will be incapable of lifting after five sets.
It is only then that you build your core strength as bulking up requires you to build muscle more than anything. 
The weight of the barbells and dumbells also depends on your ability and capacity according to your body mass, weight, and height.
So make sure you educate yourself about how much you can lift to avoid injuries or accidents. 
5. Cardio can Pump up your body!
While lifts and exercises help you bulk up, cardio makes sure you don't gain fat from it.
Make sure you include the right amount of cardio in your exercise as well.
Cardio will not help build muscles or bulk up, but it will help cut any extra fat from bulking up.
Ensure the ratio of weights and exercises is more, and the cardio is less compared to the former.
Cardio usually includes cycling and treadmills, which burn your calories out, so make sure you don't overdo it since your goal is not to lose weight.
6. Proper Sleep is the Golden Key to Great Body!
When you aim to bulk up, a good night's sleep is as equally important as a proper diet or working out. 
It would help if you atleast kept yourself in shape.
During sleep, your exhausted cells are replaced and regenerated by new fresh cells, and your muscles go through changes as well.
That is why you must go through a good night's sleep rather than small intervals of uneven rest.
Make sure you don't disrupt nature's clock and the cycle of sleep by sleeping during the day and being awake at night. 
You can incorporate some of these tips and tricks to bulk up without gaining fat, as these will prove efficient in making you achieve your dream physique and body.  
So now you know how you can incorporate the Proteins and other details in your Diet to make you pump up. But make sure a workout and a proper diet is very important. Tell us your Diet Plans and we can share with each other our Diets and find a solution!