The age-defying star, Tom Cruise, born in New York on July 3, 1962, had swept the ladies and Hollywood alike from their feet with his smile and looks. Over the years, the action hero was not only famous for his dreamy looks but also his style.
Even though Tom Cruise took various risks with his action scenes, there was little to no change between his haircuts. It all depended on his hair length at the front or the whole head of hair.
He had several short haircuts and a few long haircuts throughout his career, even though they were the same length in each case – it was the styling of his hair that made the difference.
Let's look at some of Tom Cruise's best hairstyles-
Tom Cruise Hairstyle in Top Gun
The medium-length military hairstyle Tom Cruise sported in Top Gun was very iconic and is still copied to this day.
This hairstyle is a side-part haircut with very clean and neat sides. Unlike his other short hairstyles, this isn't messy, rather very neat – the kind that would get both your school's and parent's approval.
Tom Cruise Haircut in Top Gun (2019)
The hairstyle Tom Cruise had in the more recent sequel of Top Gun in 2019 was very similar to the haircut Tom Cruise had in the first movie.
The only and main difference is that the first movie had wet-hair Tom Cruise and this style had more of a flowing and dry look.
Tom Cruise Haircut for Business
This is a classic Tom Cruise hairstyle. The kind you see when you search for the name of the actor on the Internet.
This is a very basic hairstyle and requires very little maintenance. At its core, it's a side-swept hairstyle and Tom Cruise has added spikes at the front so that it doesn't look very basic but not outrageous.
Nowadays, Tom Cruise starts with this short haircut and grows a little length to his hair for the movies based on the director's requirements.
Mission Impossible Tom Cruise Hairstyles
Considering that the Mission Impossible series was a decade-long series, Tom Cruise was bound to have a different haircut for each movie. He went from having the short-hair style to the long-hair style.
MI-1 Tom Cruise Buzz Cut
Tom Cruise sported a buzz cut in the first iteration of the movie.
Usually, the modern-day buzz cut would be shorter than what he had but Tom Cruise didn't make hair completely short but it had the length to make it look like he still had longer-ish hair.
As a result of the short hair length and the hair Tom Cruise had this haircut that gave a spiked look to his hair.
MI-2 Tom Cruise Long Messy Hairstyle
In this film, Tom Cruise had a longer version of his side-swept haircut, with the occasional bangs at the front. Tom Cruise let his hair grow out, therefore, whenever he was riding a bike it would look like flowing mane but when he wasn't it looked very messy but still had its own charm.
MI-3 Short Side-Swept Tom Cruise Hairstyle
In this film, the New York-born actor chose to have a shorter version of his go-to haircut but he would pair it up well with a fringe here and there. It was the messy version of what he usually has as a hairstyle.
MI-4 Tom Cruise Long Hairstyle with Fringe
Tom Cruise for the fourth iteration of the franchise, had long hair, let his hair grow out – let his hair flow just above the shoulder.
Tom Cruise combed his hair back with a mid-side part, allowing a few strands of hair to fall on his forehead.
In some scenes, he had his whole heft of hair fall on his forehead like bangs. The vibe Tom Cruise gave off was that of a happy-go-lucky cool guy, with a slight edge about him.
MI-5 Tom Cruise Haircut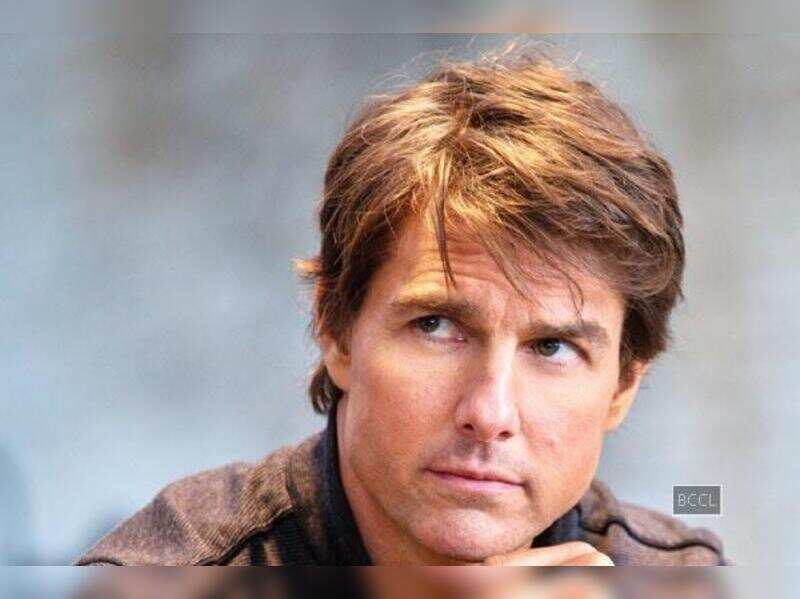 Tom Cruise had a short hairstyle at its core but was still long enough to warrant a haircut for a trim around the sides and the back to make it look neat rather than messy.
But the hairstyle Tom cruise had was a messy haircut with a cleanly shaven beard, which if you had to emulate would you would look like a carefree guy, but not so much that you don't care about how you present yourself.
Tom Cruise is a handsome man with brown hair on his head therefore he can pull off any hairstyle, it takes a lot to have hair that messy and not look homeless.
Also Read: Are you Facing Problems with Dry and Brittle Hair? Here are our Solutions!
MI-6 Tom Cruise Hairstyle
The most recent sequel of the franchise Mission Impossible had Tom cruise sporting the haircut that he has today, the kind that the recent lovers of this actor recognize him with.
He has a straight and normal top-heavy schoolboy haircut with the occasional waves forming. In a few scenes, he even had a stubble to go along with the hairstyle.
The Bangs Hairstyle Tom Cruise Had
Tom Cruise had medium-length hair with a mid-side part at the top and all his straight hair falling in the front to form the bangs. He paired it with a clean-shaven look. This hairstyle of Tom Cruise's was very much a hit-or-miss, you could either look great in it or just not suit it at all.
Buzz Cut Tom Cruise Hairstyle
Tom Cruise too had a buzz-cut haircut like all the other Hollywood actors. But unlike the modern buzzcut, Tom Cruise did not have a fade on his sides – it was the more conventional one.
If you were to copy this haircut, you would have to find a length you are comfortable with and run the clippers all over your head. Tom Cruise Buzz cut gives a spiky look and he paired this up with short stubble.
Tom Cruise Hairstyle with Layers
Tom Cruise on many occasions has flaunted his brown hair color, and when he had long hair he made sure to flaunt it. He had his hair cut in layers of hair locks as you might see from the back of his head.
He paired the look with a well-maintained and slightly trimmed beard of reasonable length. The long length of the hair suited him as the hair had heft to it and also because the brown in his hair really highlighted layers Tom Cruise's barber gave him.
Tom Cruise Shaggy Hairstyle
A young Tom Cruise also sported a long hairstyle with his hair cut in layers. He also flaunted the color of his brown hair with subtle blonde highlights.
This particular Tom Cruise haircut was a very bold choice for the men of that era since they would easily be mistaken for a violent person if they couldn't pull it off properly.
Oblivion Tom Cruise Hairstyle
While Tom Cruise was busy saving the world in the movie, he managed to do so with quite some style.
Tom Cruise's hairstyle for this movie was a very classic haircut of his, where he uses just a bit of product to get his hair spiky in the front. He had a very short stubble along with it.
Conclusion
Tom Cruise has, throughout his career in several films, had various hairstyles each of a different length and style. You could see that in the movies he made.
Since he started in the late 70s and early 80s, Tom Cruise has seen and had hairstyles for all age groups in each decade.
If you are one of the many young fans of Tom Cruise in the world and are looking to get a Tom Cruise Hairstyle – remember, it won't be over just after the haircut, but you should learn to maintain i.e. style it.
Tom cruise's Hairstyles are very easy to get, you just have to pay attention to the styling process of your hair afterwards.