First dates are usually more or less predictable. You get all dressed up, sit across a stranger, think of conversations for the small talk; there are a few awkward minutes of silence here and there.
Sometimes things go a bit more bizarre if one person comes up with a remark and sentence so weird that no amount of damage control can fix the chaos created. These are some of the potential words that can probably ruin a first date and cause you embarrassment for a long time to come.
Things You Should Avoid to Tell on the First Date!
1.
"Well, Tell me Something New!"
Please don't get us wrong; there is nothing weird about asking your date to tell you something new as a way of starting a conversation.
But if you end up repeating the same sentence again and again on your first date, then it becomes quite annoying.
The other person feels like the weight of the entire conversation is on their shoulders, and you have nothing to contribute.
After some time, it feels exhausting to have to come up with new topics, and they end up wishing the date would end as soon as possible. 
Make sure you contribute equally to the conversation with new topics instead of nagging your date to keep telling you stories. 
2.
"You Look much Hotter in Real than in your Pictures!"
Your intention might be completely honest and genuine, thinking of it as a compliment to your date, but it has a heavy potential to ruin a date in the first meet itself.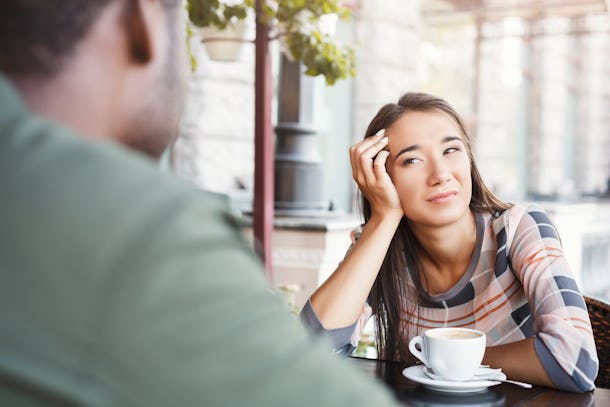 When you tell someone that they are way hotter than their pictures, it makes you come across as an extremely vain and shallow person.
Your date might feel that you have reduced them to their physical appearance on the first date itself instead of focusing on them as humans.
These kinds of comments are known as backhanded compliments because even though you tend to be nice, it insults the person through its meaning.
If you have to go for compliments on a first date, choose anything other than hot or sexy as these seem offensive and shallow.
3.
Never Talk about "your Ex"!
You are on your first date, and you choose to ramble on about your ex-lover, then you are about to ruin a date.
The first date is about starting a new chapter with a brand new person; if you end up talking about your ex the whole time, then you are not over them.
Nobody wants to sit across you and hear you blabber on about your ex and what all they did.
In many ways, it is highly disrespectful to the person you are on a date with. 
It shows that you do not respect their presence enough to shut about your past love. 
Make sure you learn to shut out your ex and do not end up mentioning random references that remind you of your ex to ruin your date. 
4.
"You look So much Better Online!"
It may be a fact that they look much more attractive in their pictures than in real life, but saying it to their faces on a first date is a big no-no.
Some facts are better left unsaid to avoid pissing the person off you are on a date with.
If this happens to be the first thing you point out on a first date, then it comes across as all you cared about in this person was their looks and physical attributes.
So even if you do notice that they might have catfished a bit, just let it go and save it for some time when you two become close enough.
If you say something like this, later on, it will only be considered as a joke by your date because by then, they know you are not with them just for physical attributes. 
5.
"Let's Split the Bill Equally!"
We are all up for equality between a man and a woman. All the bills in the relationship should be fifty-fifty but not on the very first date!
It is a standard unspoken rule if you have asked a girl out on a date, you should pay the bill for the first time.
Since you have initiated the date, you have fixed the place, it only seems fair, and gentleman likes to be courteous enough to offer to pay.
If the girl is genuinely a nice one, she will refuse and protest and ask the bill to be split.
We are not saying you have to be the only one paying all the time, not at all! Just the first time, it would be better to offer to pay. 
6.
"It is Such a Dull Night!"
Places can be the worst of the lot, food might be uneatable, but with the right company, nothing else truly matters.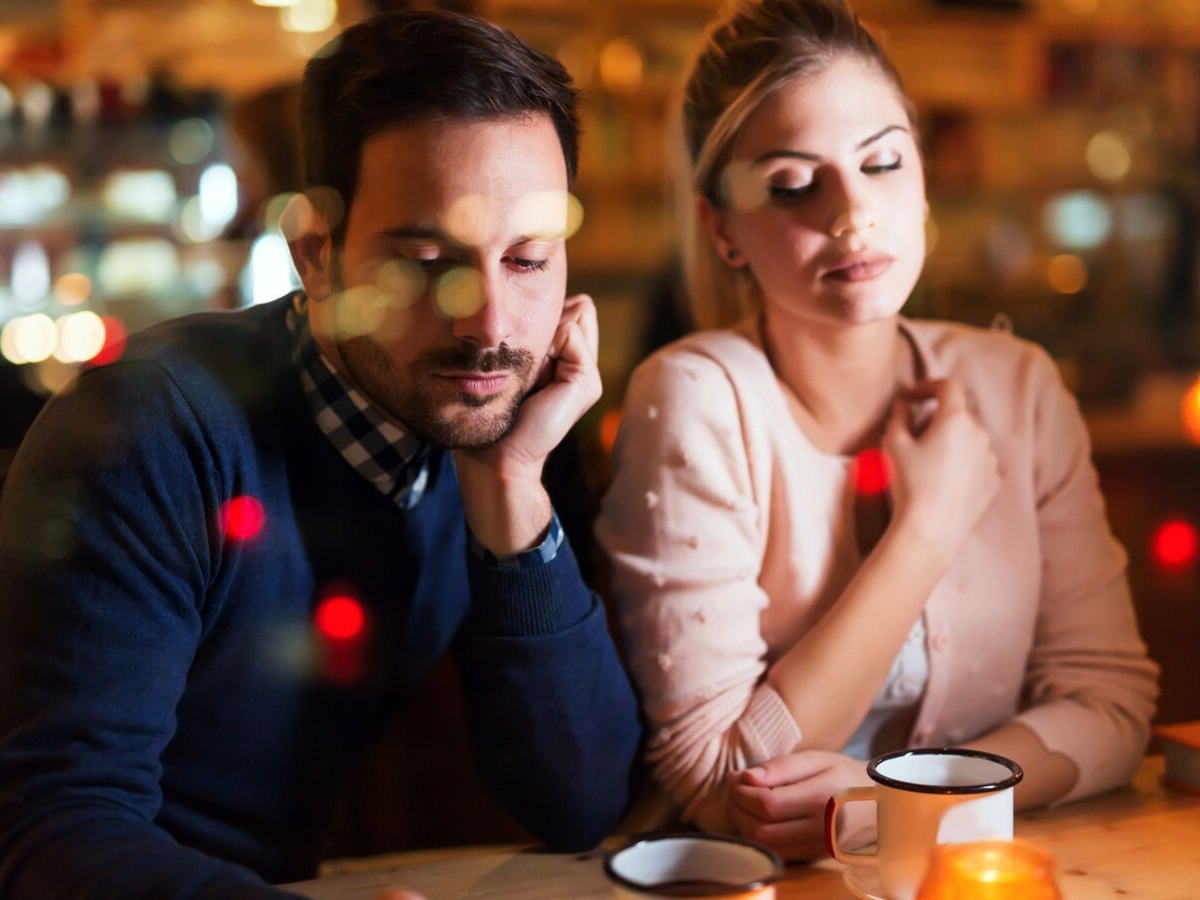 If you continue to point out mistakes and flaws throughout the date, it will likely ruin the first date.
It gives off the vibe that you are unhappy with the person's company in front of you, and indirectly, their presence is boring you.
No matter how many faults you can find, it is better not to be the nagging complainer on the first date.
Suck it up and focus on the positives of your date instead.
Nobody likes to be sitting around on a date with someone who is not at all having a good time with them. 
These were some of the common four words that could ruin the first date and leave your date despising and resenting your very existence! Make sure you stray away from these words and do not make these common mistakes!