They say a happy woman is a myth. It is not; it is pretty easy to make a woman happy; this line was only said by a few men whose brains were too under-developed to understand a woman's mindset. Making a woman happy is just keeping in mind a few things and just being truthful. Let's not waste any more time and get into a little more details on how to go about it. 
The Initial Steps to Keep Her Happy!
Here is a list of things that you should definitely swear by while being in a relationship with a woman and make women happy. 
1. Are You Communicating Well?
Communication is the key to making anyone happy, not just women. Communicating and understanding what she likes and dislikes and her beliefs and views over several things is the closest way to understand a woman and make her happy. 
Now I understand that some women do not clearly state what goes on in their heads. But if you pay a little more attention to their everyday conversation, there are several hints and ideas that a women drops for you during any conversation and you need to pick them up. 
Communication about everything is essential, it determines the type of person you are, and they are. Communication is the key to any happy relationship; it is just a little more critical for women since they tell you things that they like and dislike in between those conversations. But I know you can manage that just to make her smile!
2. Space is Important
I can explain this to you all because women don't like clingy men in the most powerful and straightforward words. This also does not mean women do not like it when men try to depend on them for something. Women like things in moderation; too much of anything for anyone becomes a headache. 
Women like men who have a life and ambitions, which they can see a promising future with. Some say that this is a very clingy mindset, but I believe it is natural for everyone to be attracted to someone with a more stable future than an unstable one. 
You don't need to be earning too much or have a well-working business, but seeing you working towards a future for yourself and your woman is very attractive. Besides work and having a social lifestyle outside the relationship, it is also considered acceptable, as it makes you seem very approachable. Still, most importantly, women love it when you introduce them to your friends as your girlfriend and show them off as someone very precious and vital to you. 
The tricky thing is to keep the right balance between your life in the relationship and outside the relationship. It is like handling a beam balance; if the weight is more towards anything, the balance is unequal, leading to an unbalanced relationship, which is never the right setting. 
3. Notice the Smaller Hints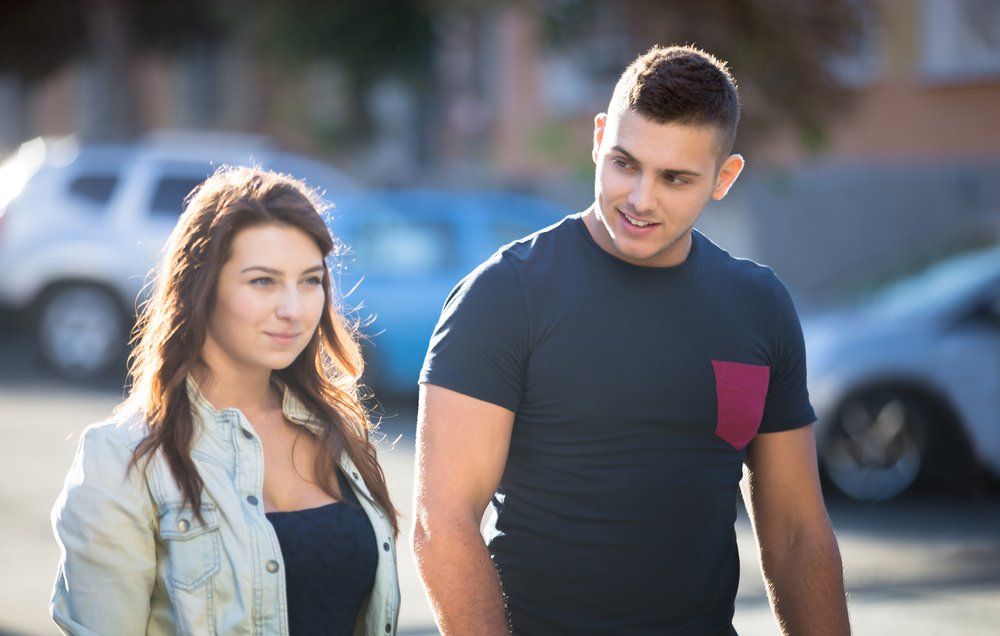 Details, women are all about details. This statement is, however, not a myth. Women do give importance to details, and so should you, if you are looking for a relationship. Women find it attractive when their partner notices small details about them. 
Noticing details about anything and everything, from her expression and mood to her makeup or clothes and even her actions, everything is a physical sign of what she likes and dislikes and her beliefs. If you notice details like she seems a little dull, or when she has changed something about her hairstyle and makeup, she will feel loved and think that you care a lot about her.
Noticing small natural things about her that others might not know also feels very enticing, like telling her that you find the birthmark on her lower back sexy will make her feel extra happy and attracted towards you. 
Women tell you a lot about themselves with details; noticing those details will take you a long way in the relationship and exchange even you woman will notice details about you and try to make you happy. 
4. Bring Romance just how she Likes it!
Romance plays a big part in making a woman happy and who doesn't like a little bit of romance or even a lot of romance. Now referring to the points I mentioned above, communication and noticing details will help you recognize what your woman likes in terms of romance. 
Romance can be grand gestures like buying her an extravagant gift that she likes, or romance can be made up of small romantic gestures like holding her hand, kissing her when you meet her or while saying goodbye. As I said, communication is essential during romance; talk to her about what kind of romance she likes and how much PDA (Public Display of Affection) you both are comfortable with.  
Romancing is not just about physical affection and buying gifts too. Flirting, teasing, and being playful also comes under romancing, but teasing and playfulness are also supposed to be in moderation, as I mentioned before. 
Other than these things being sincere and honest about your feelings in a romantic way, such as composing a long message for her telling her about your feelings or even better giving her a hand-written letter, will make her feel special and happy about your relationship.  Women love it when her Makes Efforts!
5. Watch out Every Word she Says!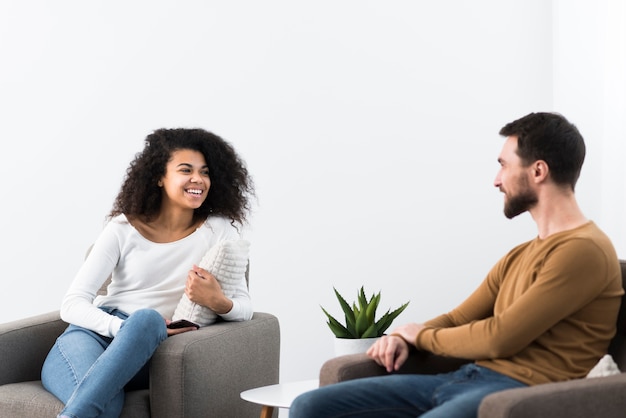 This is the biggest setback women face in a relationship with men. There are some problems that women want someone to listen to, not discuss with you or look for a solution. At that time, just listening to what your woman is saying is the most important and not cutting them in-between to give them a suggestion or a solution. 
When in a relationship with a woman, you might come across times when you observe her ranting about something or someone, she might talk about it as incredibly bothersome for her, but you have to know that she is smart enough to solve her problems. 
During the rant session, if you interrupt her, she might dive into fury. If she wants your opinion or a suggestion on what to do about it, she will ask for it. You might think like for other things instead of asking for it, and she drops hints for you to pick up and understand what she needs; this is one of the things in which it is. On the contrary, she doesn't want you to take it as a hint and be the knight in shining armor and try to solve her problem; she knows you are just trying to help. Still, it would help if you waited for her to ask for your advice on some matters.
Sometimes women want you to listen to them and support them instead of doing something about it. That is why I made sure to call this point "Just Listen," which is the most crucial part. To keep a Healthy Relation, stay calm when she is pissed off!
6. Show her your Respect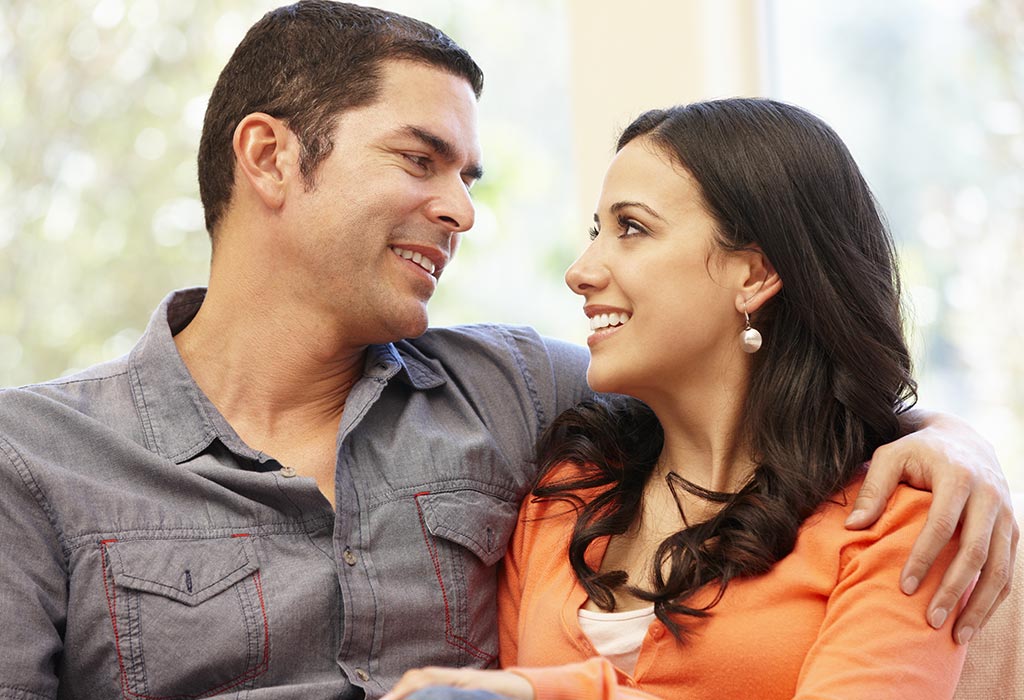 This is the last and the most important thing that a woman's happiness depends upon. You have to be incredibly confident that you are respectful no matter what. There is no way disrespect is ever attractive for a woman. This doesn't mean you should give her the right to be disrespectful whenever she wants to be. You both need to be respectful with each other. 
Especially while sensitive matters like sex, you have to be very respectful, and communication is critical. When it comes to sex, respecting her decision and not forcing her or guilting her into doing anything should be of utmost importance. 
During sex and general terms like while teasing her or being playful, one should never forget respect and civility. While arguing and disagreements, one should stay respectful and not lose one sense of civil speech and mannerism. 
Knowing and acting on these things will undoubtedly keep your woman happy. Apart from this, every woman is different and likes to be treated as an individual. These are general things that keep women happy and just being trustworthy and honest with your woman to make her the happiest.  So now you Know exactly what to do for keeping your Woman Super happy? So Start Working!