This new generation is all about body positivity along with normalizing body hair, and we are all here for it!
Though when it comes to personal hygiene hairy armpit is not the best for your health. Simply for the sake of your hygiene, it is advisable to trim armpits regularly. 
The benefit of shaving armpit hair is that you do not sweat a lot, you prevent bad odor in heat and sun, and you avoid any bacterial or fungal infections.
Ways to Trim your Armpit!
STEP 1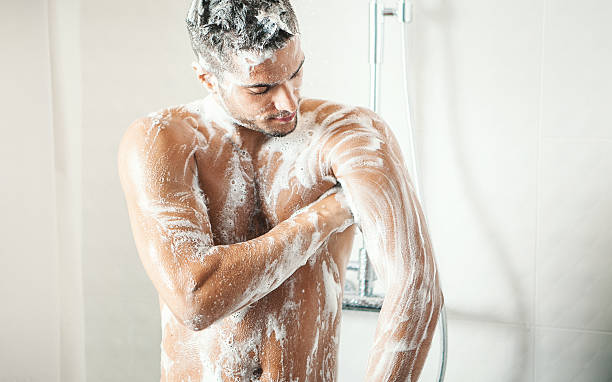 Wash properly with the help of body soap or bathing salts.
If you are not in the mood of taking a complete bath just for the sake of trimming your armpits, then you can make sure you wash your armpit area properly.
Make sure to wipe it dry once you have cleaned your armpit.
STEP 2
Once you are dried, your armpit makes sure you moisturize it; otherwise, if you use a razor on dry skin, you will most probably end with cuts, itches, and blood!
Take anybody moisturizer and apply it to your armpit just to run the blade over a dry skin area.
You don't have to lather on a lot, just enough to make sure it is not dry.
Try not to apply too much otherwise, the surface of your armpit will turn slippery, and it won't be easy to run a razor over it.
STEP 3
Now it is time to trim the armpit hair, but first, you have to make sure you are using the right razor.
Nowadays, some razors are specially designed to trim armpit hair. You can purchase them from any shop or even online.
Make sure the blade is clean and fresh and not already used or too old.
If that is the case, then it might lead to reactions on the skin surface.
Once you find a suitable razor for your armpit, it is time to shave it.
STEP 4
Keep your hand over your head to have easier access to your armpit.
It is time to trim armpit hair! Make sure you don't apply too much pressure on the blade. 
Use the razor in the direction of the outer area towards your armpit and the roots.
It is easier to remove armpit hair by moving along this direction. 
Make sure you move along the direction of your hair growth instead of against it.
It will be different on different sections, but you will get the hang of it once you start trimming the armpit hair.
STEP 5
Once you think you are done, wipe your armpit with the help of a paper napkin or a clean piece of cloth.
If you see any further leftover armpit hair, you can go ahead and trim it as well.
Once you are done, make sure to wash your armpit with water. 
Wipe it completely dry with the help of a clean towel.
You can apply any moisturizer to it to avoid any reactions or skin breakage because of being too dry.
If you feel like you want to prevent any skin rashes, you can apply an antiseptic cream as well.
And there you have a smooth armpit without any hair! You should repeat this process once you feel the hair growth is back. It can differ from person to person, so do it when you feel your armpit is hairy again.
Now you know exactly how much you need to work for timing your Armpits! It's better you keep your Body Clean and Tidy, that will make you smell great at the same time will help you maintain great Body Hygiene!