Women more like lower body exercises; for men, lower body workouts are like hell. Leg days are a nightmare for men who have just started going to gyms. It's well-known that men don't like leg exercises, and when they do leg exercises, the focus is on the quadriceps. The Light workout won't make your butt strong; you need to do butt exercises with increasing weights each day.
Your butt muscles will become stronger and bigger only if you exercise with bigger weights that require 5-12 reps per set. Working out the glutes more than twice a week can slow down the process of building muscles. But. This doesn't mean you overdo everything; the muscles also need time to rest, recover, to grow properly. Here are a few butt workouts you could try at your gym for strengthening your glutes. 
A Quick Overview of the Best Glutes Workouts
1. Squat
One of the best exercises when it comes to increasing muscle strength in your lower body. It is basically for leg and butt muscles. It includes the anterior, medial, and posterior muscles of our thigh as well. This helps you strengthen your core strength, hips, and lower back. If you don't do barbell squats right, you will activate the quadriceps more, and the glutes will be left out. 
How to Squat?
First of all, start with stretching and warming up, then do a few squats without a barbell so that your body gets warm before the actual drill begins.
After that you should do five sets with eight reps, slowly lifting weights until the last stage when you work out with 50% of the maximum weight you have planned to raise.
There are many different ways of doing a squat, but the best way is the traditional way. 
2. Barbell Hip Lift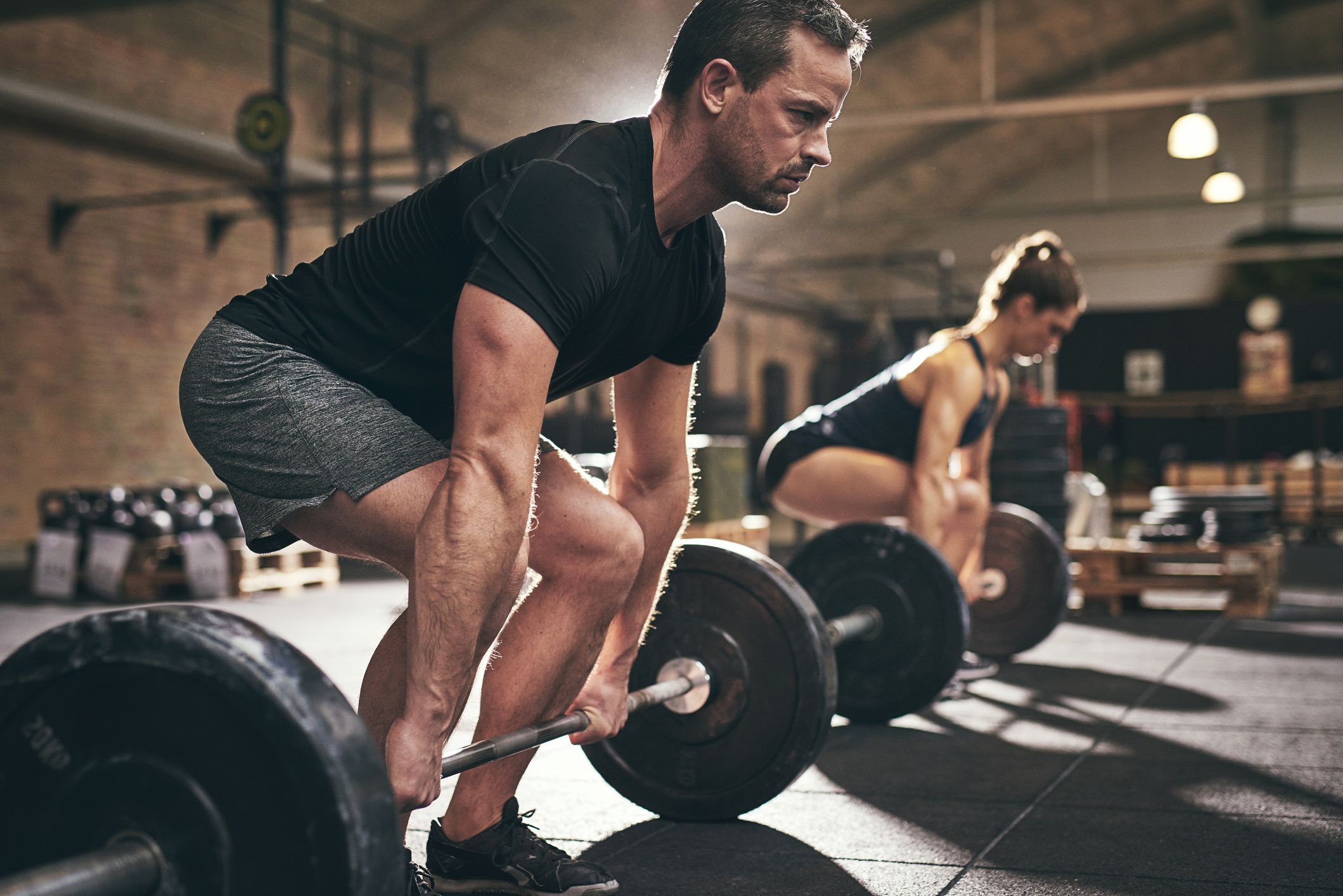 This is more effective than squats. It will also improve your hamstring strength. Unlike the other glute and hamstring exercises, the Barbell Hip lift does not put excessive pressure on your lower back. As a result, this exercise is an excellent way to increase lower body strength without overworking your lower back. As well, the Barbell Hip Thrust is also a good exercise for those who are looking to improve their power and explosiveness.
How to Barbell Hip Lift?
Locate a step or bench that you will use to perform the Barbell Hip lift on, if you are using a degree, you will need to stack multiple risers to become like a platform.
Hold the barbell with your hands about shoulder-width using the overhand grip. Your shoulder blades should be resting on the step or bench, and your feet should be right perpendicular to your knees. The barbell will be sleeping just below the pelvic bone. 
Engage the glutes, strengthen your core and drive through the heels to elevate the hips up. At the top of your lift, the shoulder, hips and knees should be in the same plane. Hold for one count at the top of the charge and then slowly return to the starting position.
3. Split Squat
This is one of the easiest ways to improve your butt muscles without going to a gym. You can do it at home without needing any instruments. It will surely sore your muscles for at least a day. You can hold a pair of dumbbells in hand and step forward, and then go back. But beginners should start it without any weights, and then add weights with the progress each day. 
How to Split Squats?
Start by standing straight, your feet hip-width apart.
Take a long step forward with one of the legs, as if you're making a lunge movement. The heel of your back foot should be raised, and the front foot should be flat on the floor. Both toes should be pointing forward. The hands you can either place on your hips or use dumbbells let them hang at the sides.
Keeping the chest straight, slowly lower the body until your front knee is almost touching the floor. Be careful not to slam your knee into the floor, as it may hurt your knee. 
At the bottom of the movement, push yourself back to the starting position by driving through your front heel.
Complete all the reps on one leg, and then do the same on the other leg.
These were some of the best butt workouts that you could try at your gym, or if you have the proper equipment at home, you can also try these at home. You need to be very careful with your exercises, as, if you overdo it, it might cause you a lifetime injury. So I hope the activities that have been discussed in this article might help you with your butt muscles.  
Girls love guys with great Ass and why not? We would love to help you get the best Butt Workouts! Keep Shining!