When a guy is falling in love, he will act quite differently than how he usually is. We all have seen it in the movies, how colors seem brighter, songs seem sweeter, the world seems a happier place once we are in love with someone.
Contrary to what society believes, men are quite expressive and passionate when they fall in love with someone. They do not do it deliberately; it is just that when a guy is in love, it is hard for him to hide it from the people around him, and it shows through his mannerisms and actions.
Signs that a Man is in Love!
1. Can't Stop Smiling!
When we are experiencing pleasant times, we tend to smile. It is a reflex of our nerves to indicate happiness and wellbeing from the situation around us. 
When a guy falls in love, he tends to smile a lot around the girl he is in love with. The moment she enters the room, his face brightens up with an automatic smile on his face.
Not just by seeing her, even if he hears her voice on the phone, a phone call from her makes him smile.
If anyone mentions her name, it automatically puts a smile on his face. The guy might not even realize when it happens!  
2. Is very Gentle and Soft around Her!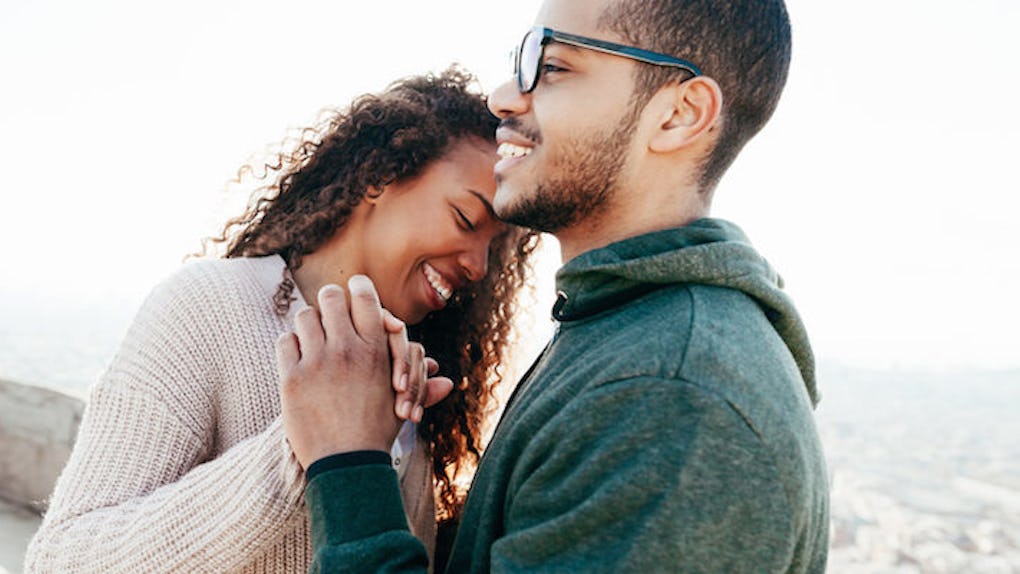 Being "soft" for a guy is not something a lot of people are familiar with so let us explain it to you.
Around men or women, a guy likes to act manly and rugged to be seen as a "man."
But if a guy falls in love with a girl, he will turn soft around her, which means…
He will start listening to romantic music for her, start watching romantic movies for her, or try to buy her girly gifts.
He will suddenly take an interest in girly things to make that girl happy, not caring about his "manly" image anymore. 
You will find him noticing the girl's hairstyles, clothes, or tiny details when he is falling in love! 
3. He just Can't say enough about Her!
When we like someone, our mind tends to get bombarded with their thoughts alone. We fail to come up with any other ideas. 
No matter how irrelevant a topic is to the girl, a guy will find ways to mention her in the case no matter what.
His friends will notice that he cannot stop talking about her no matter what the topic is.
It is probably because he cannot think of anything else. His mind and thoughts are packed with the girl he is falling in love with.
4. Develops a Protective Nature for Her!
When we like someone, we do not want anyone else to feel the same way about them, and the same applies when a guy is falling in love. 
He will try to make sure that he is safe in his little ways. He will make sure she reaches home safely by checking up on her.
He will try to make sure she does not catch a cold when out in the cold; he will try to ensure she eats on time by reminding her.
If he will try to defend her when anyone picks on her or tries to joke around with her to protect her.
He will try to excite her about her insecurities which other people might make fun of, to make sure she does not feel bad about herself. 
5. He is Always Complimenting the Love of his Life!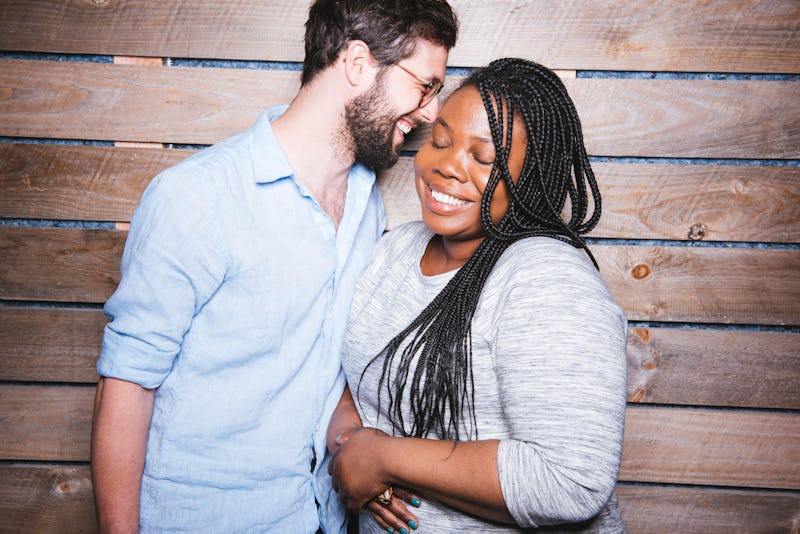 When we fall in love with someone, we tend to find everything about them "perfect." Not just the good things, we tend to accept them for their flaws as well and love them for it.
When a guy falls in love, he will tend to praise her without even realizing it randomly, and that's the difference between flirting and genuine praises.
He might randomly mention that her features are beautiful, her hair looks perfect, or how sweet her voice is. 
Even while talking to other people, he will use the girl he is falling in love with as an example by telling them how strong she is or how funny she is.
He will admire things about her that no one else notices, like her passion for her job or career or obsession with her favorite shows.
6. Stands for Her all the Time.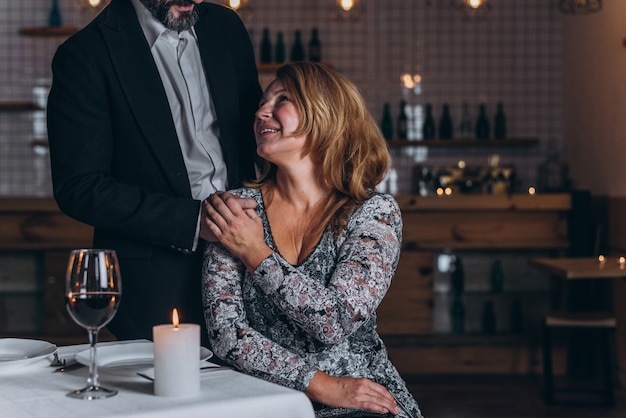 We are all well aware that no one is ever too busy; it is all about priorities. The same applies to a guy when he is falling in love.
He will tend to cancel out all other plans to make sure he gets to meet her.
Even if she is very far off or he can meet her for just a few minutes, he will show up.
Even if he has to travel for an hour to see her for ten minutes, he will make it happen irrespective of the time.
When a guy is falling in love, there is nothing that he craves more than just spending time with the girl.
He will make sure he is there for her whenever she needs his help.
7. Never misses a Chance to Show off his Abilities!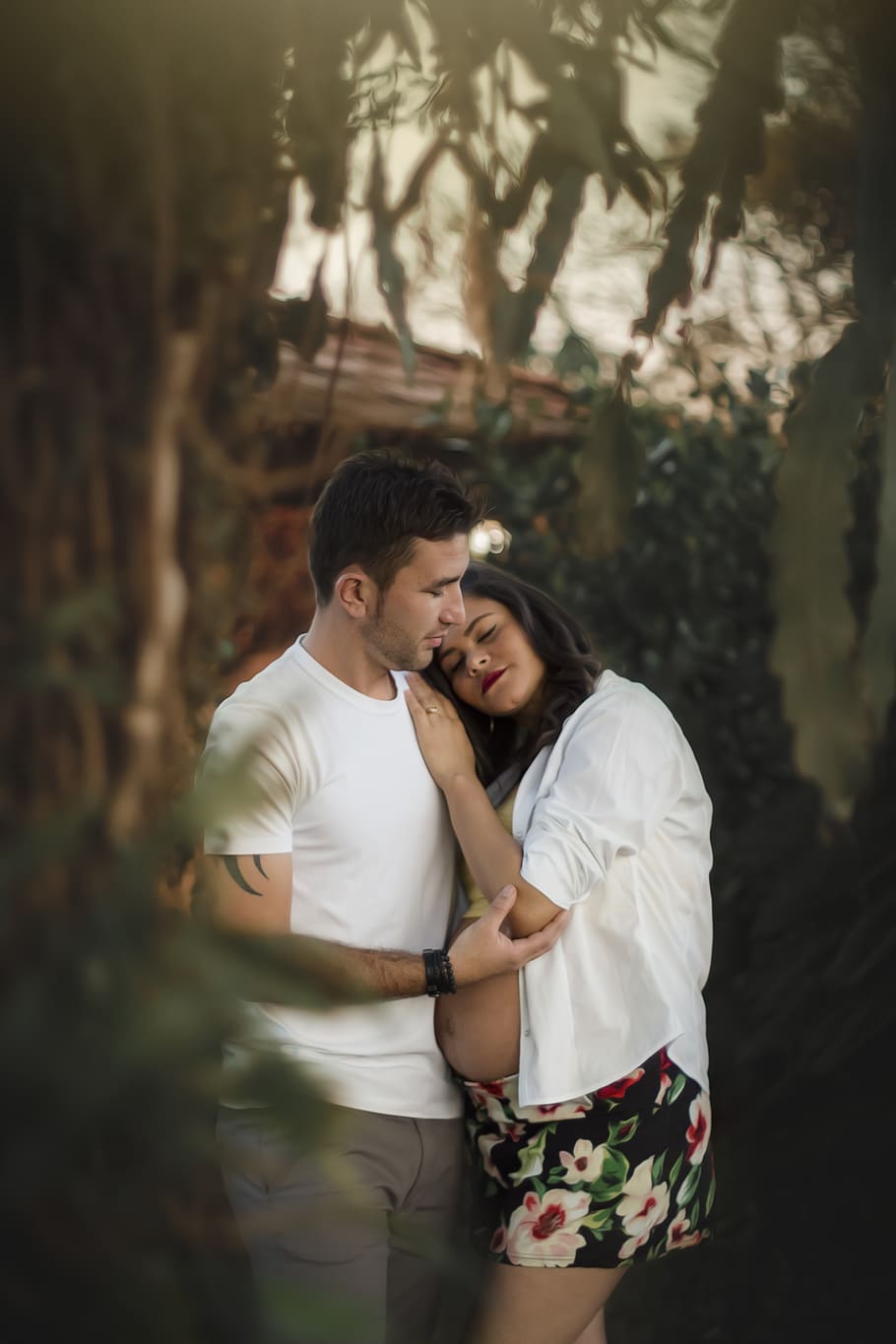 A guy falling in love with a girl would like to make sure that she has the best opinion and impression of him just like he has of her.
To do so, he will flaunt his abilities in front of her. It could range from being good at sports or singing, dancing or painting, to writing.
He will try to hone his skills to make sure she is impressed by his talent and likes him.
He will start working harder on his talent and skills, which is a good thing!
Who had thought falling in love could make you want to work harder and become a better version of yourself! 
These were some of the ways that a guy acts when he falls in love with a girl. It can be different for different men as everyone has different ways of showing their affection. Some men are more reserved about their feelings when they fall in love, while some are very open and vocal about it. 
We know the feeling of love and we know that you can't resist but fall in love in life. So if you can see these characteristics in yourself then my Boy you are in Love! Let us know how you met the Lucky Girl. We are always listening to you!