You are with a girl, and you are ready to do anything for her but is it the same from her side as well? In relationships, many times, we are not on the same page as our partner. She might need more time than you to be sure about a relationship or future with you, but you feel as if she is acting or playing along but not severe, then it can be a sign she's leading you on.
Are you being Led by your Girl?
1. She never Speaks about the
Future with You!
When we are in love with someone, we like to plan our future with the person included in it, but if she never mentions a lot with you in it, then it can be a sign she's leading you on. 
She does not think of this relationship as severe enough to even consider you a part of her future.
There are times when you do speak of your future together, and she either avoids the topic and acts like she didn't hear it, then it can be a sign she's leading you on.
She does not speak of the future with you; then it is a sign she's showing you in the sense that she is testing the waters. 
She might even be testing the waters with other men as well without letting you have any clue of it! 
2. Arrange for Dates at
Last Minute!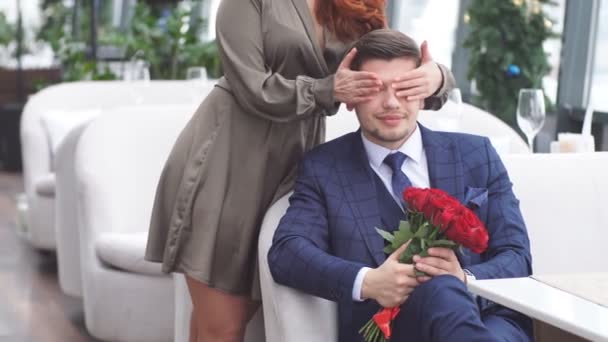 When we are in love with someone, we like to spend as much time as possible. To do so, we tend to make plans for a long time.
If she does not make prior plans with you and only you who do all the planning, then it is a sign she is leading you on.
She makes plans at the last moment because she doesn't think of you as important or exciting enough to spend time with.
She makes only last-minute plans because she probably has plans with other people most of the time and only remembers you if her plans get canceled.
She might consider you her backup plan to hang out with when other things don't work out.
3. Never Introduces you to
her Friends or Family!
If this girl truly likes you, she would make it a point to introduce you to her family and friends so that the people who do matter to her get to know the person she is in love with.
If she almost wants to keep you away from her friends and family, then it can be a sign that she's leading you on.
She is not serious about you. That is why she doesn't want her family or friends to know you because she knows she will be dropping you any time.
Even if her family and friends do get to know you, she will try her best that no plans are made in a way that involves you getting to know them or spend time with them.
She might be afraid that you might end up being close to them, which would make it harder for her to dump you once she is done with you. 
4. Likes to keep the
Relationship a Secret

!
When a girl is in love with you, she wants to scream this from rooftops and let the world know that you are with them.
If she wants to hide her relationship with you, then it is a sign she's leading you on.
She is not at all serious about the relationship and knows that she will be leaving you soon. Letting the world know about you would only make her seem bad.
To avoid this, she wants to hide that you both are together from everyone's eyes and not ruin her image in front of others.
She might want to hide the relationship to have her chances with other men open for her.
If she finds someone better than you, she will have no trouble dumping you; that is why she is only leading you on until she finds someone better.
5. Is
Mostly Busy

for you!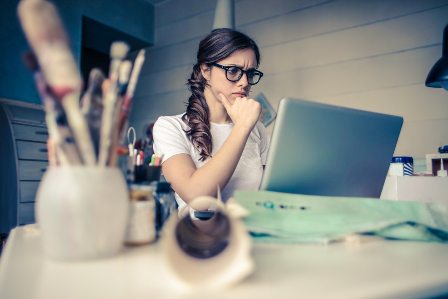 Instead of wanting to spend every minute of the day talking to you, she only contacts you according to the situation then it is a sign she's leading you on.
The truth is she is not interested in talking to you or holding a conversation with you; she has other things to do rather than talking to you.
She might even be hanging out with other men and people instead of you while lying to you about being busy with work.
Relationships are all about priorities. If you stand at last on her priority list, then it can be a sign she's leading you on since she doesn't consider you worthy of her time. 
She would rather spend time at work, hang out with her friends and family, than make out a particular time for her.
She only has time for you when all the other things in her life are done, and she is bored and has nothing better to do.
6. Doesn't put Effort to
know you Well!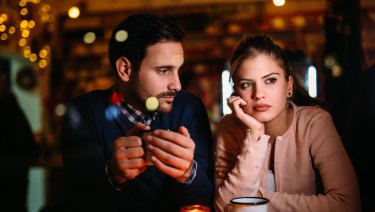 When we are in love, we pick up hints about our partner's likes, dislikes, loves, hates. We get to know them through the conversations, listening carefully to everything that they have to say. 
If a girl seems to forget even the most obvious things about you and you have to repeat it again and again, then it can be a sign she's leading you on.
She ignores the conversation she has with you, does not listen to you carefully. 
She is not interested in getting to know all the things about you because she knows she is only passing the time with you.
She has no idea about your individuality, personality, favorite food, music, or movies because she does not care or like you enough to be interested in them. 
These were some of the signs she's leading you on, which you could use to your advantage the next time you get mixed signals from a girl and want to avoid being played with. 
So do you think that your girl is leading you? Then it's high time you leave her. Because I feel a relationship that doesn't have mutual respect isn't a Relationship! It's high time, you decide for yourself.