Did you know! A former Massachusetts professor invented the first shaving cream in 1919 as an alternative to men with a rugged beard but sensitive skin. If you rub your hand over your stubble, you would realize how short beard hair can be.
What is Shaving Cream all about?
 One can choose shaving cream according to his skin type. It has several benefits, but not like the quality of shaving gel. It helps make a fast lather and also rinse off faster. Provides a mellower and airier feeling. Also handy to clean up the razor blade. Creams are usually low in alcohol content and contain glycerine, which helps to lock moisture in the skin. This makes shaving creams a viable option for any men on-the-go.
The Major Uses and Benfits of a Shaving Cream!
 1. Helps in Hydration 
Shaving cream helps retain moisture in the beard during the shave, leaving them softer and easier to cut. When less force is needed to cut each hair, your shave can be more comfortable and smoother.
2. Is great at Lubrication
It helps create a moisture barrier layer between the razor blade and skin, which helps in better shaving. Thereby allowing you to avoid nicks and cuts. It also reduces redness, irritation, or burning sensation.
 3. Gives you a Soothing and refreshing Feel.
Using shaving cream can make you feel soothing and refreshing.
Everything about Shaving Gel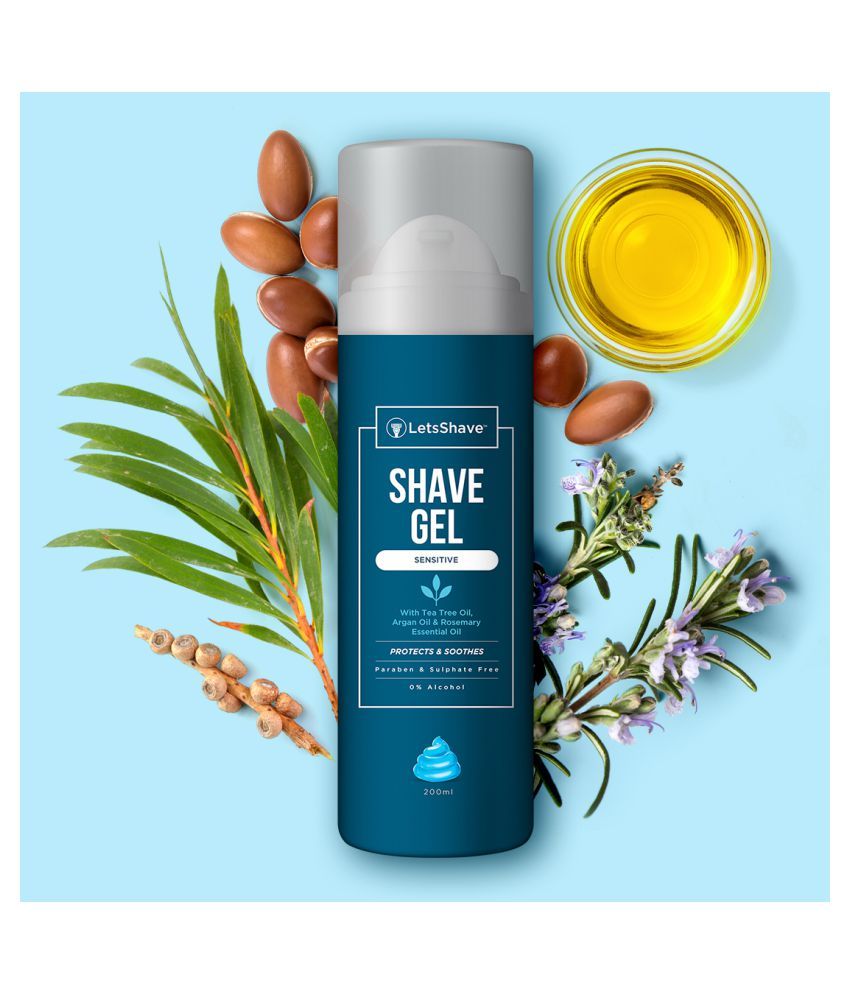 Shaving gel vs Shaving foam vs Shaving cream, shaving gel is the absolute going for you. Especially groomed facial hairs tend to prefer gels more than creams because of their straightforward, lather-less application. This smoothens skillful maneuvering to preserve the shape of the hair growth. Because of their explicit see-through nature, unlike shaving cream, gels are perfect for people who have problematic skin since they allow them to follow where the razor is going.
The gel is not scented and has low alcohol content, which is best suited for sensitive skin people. However, sensitive skin people must try to avoid any products which contain perfume. First, it does not foam and provides a thicker lather than cream. It's easier and smoother to shave. It has more no. Benefits when compared with others.
The Advantages of Shaving Gel
1. It is Waterless!
It does not require water to create lather like cream. Sometimes shaving without water may irritate, but it is not an issue when using a shaving gel.
2. Helps in Faster Shave
As it is transparent, unlike foam, it enables you to see each whisker which helps you to shave faster. Thereby reduces shaving time.
3. Thinner and Great for Sensitive skin!
As said earlier, it is fantastic for men with sensitive skin. You only need a thin layer of this gel. Therefore helps to sit on the surface of your skin and creates a moisture-rich fence between the razor and your skin. This barrier helps reduce cuts as well as irritation.
4. Comes Handy for Razors
Its excellent lubrication and thin texture do not clog the razor and rinse off quickly from the razor.
5. Saves Money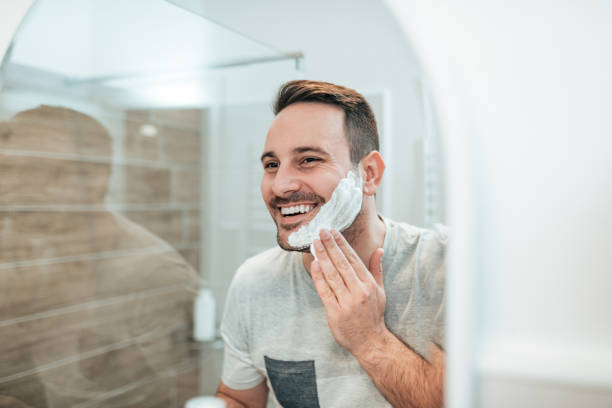 Since it is found in a highly concentrated form, you need a minimal amount, allowing you to use less product. This means your product will last longer, helping you to save money.
6. Can be used as a Moisturising Agent!
Contrasting to shaving cream or foam, it contains a minimal amount of alcohol. Also, it contains many hydrating and moisturizing ingredients, which will help keep the skin soft and smooth for shaving. Above are a few of the reasons to use shaving gel over cream or foam. 
How is Shaving Foam Different?
Shaving foam is one of the most popular shaving products. It's found in a can. It consists of a higher amount of air than the product itself. These are widely used mainly because they are handy to use. It hurts the skin, consequently giving a burning sensation aftershave. Therefore Shaving gel vs shaving foam, shaving gel it is.
  Foams are already lathered-up products that can be applied to the beard. Men who are irregular shavers have hard and dry stubble; they can switch to it. When it comes in contact with hot water and brush, it creates a much thicker lather than gel or cream.
As it contains a higher amount of alcohol, people with dry or sensitive skin should avoid it. Turning to a glycerine-based cream or gel will be better for any skin. Many foams, which come in with many natural or herbal ingredients with anti-inflammatory and anti-microbial properties, should be used by men who have sensitive skin but are looking up to it. This will help improve the shave. It will also reduce the redness, irritation swelling that comes after razor cuts and burns. The best characteristic of shaving foam is that it allows you a quick and time-saving yet quite efficient shave. Men who are in a hurry can always use it.
And before every time you shave applying a foam, do prepare your skin. Moisturize or oil your beard to further decrease the chances of razor cuts and irritation.
So the choice of getting your Favourite is always up to you! We feel that knowing the difference will help you choose products wisely!