Dandruff is a universal problem that both genders have been facing for ages, people use various ways to get rid of it, but very few are successful. White flakes, itching, and hair loss are some of the most common problems people face due to dandruff. One of the best ways is to use apple cider vinegar for dandruff removal; you can use it in many different ways. This article will help you get exposure to all the ways you could use it for avoiding dandruff. 
Why use Apple Cider Vinegar for Hair?
Here is the reason for using it for dandruff removal-
Apple Cider Vinegar is rich in probiotic content which makes it a powerful antibacterial in nature. It helps kill the fungus that causes dandruff and other scalp infections.
Its anti-inflammatory properties soothe the swelling and irritation caused by dandruff.
The acidic levels of Apple cider vinegar will balance your scalp's pH levels, which helps to control the fungus growth, removing the impurities that have settled on your scalp without damaging the natural oil production.
The enzymes present in it will help you open the clogged pores to make the scalp healthy and keep scalp infections at bay.
It acts as a mild conditioner that helps to reduce itchiness and flaking of the scalp. It also helps to add shine and volume to the hair.
Few Tips to Help you Through the Process!
Here are a few of the most effective ways you could use the Apple cider vinegar for removing dandruff- 
1. Warm Apple Cider Vinegar solution 
Heat 1-2 cups apple cider vinegar until it becomes a bit warm.
To avoid it falling on the ground, stand over a sink, and pour the solution over your hair.
Cover your hair with a towel and leave it on for an hour.
Shampoo as normal.
Repeat the treatment twice a week for one month.
You can also apply this solution directly on your scalp with a cotton help, keep it on for 30 minutes and then wash it with a shampoo. 
2. Apple Cider Vinegar and Peppermint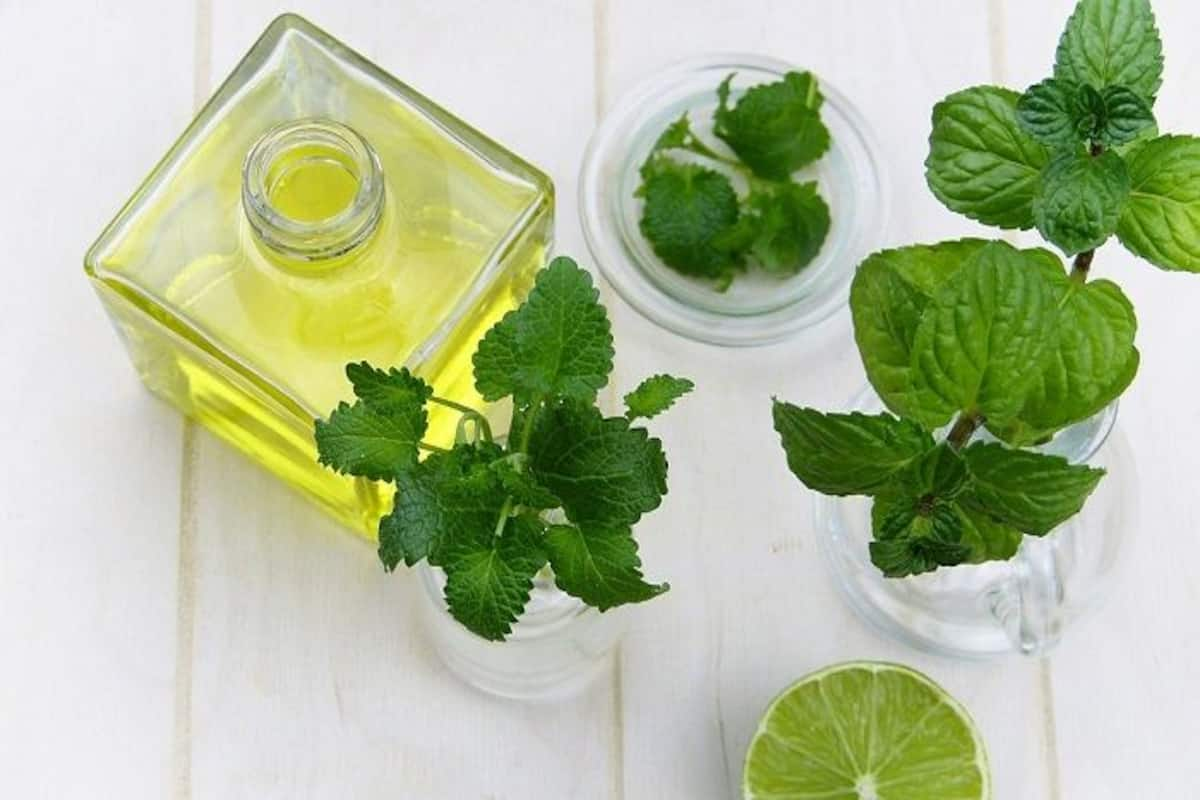 Add 1 cup apple cider vinegar and five peppermint leaves into a cup of hot water.
Keep it on for about 2 hours.
Strain and pour the solution into a spray bottle.
Spritz it on your scalp thoroughly.
Repeat the application daily. 
Peppermint contains anti-inflammatory and antiseptic properties which will help you to reduce itchiness caused by dandruff. You can apply this solution after you shampoo your hair. 
 3. Apple Cider Vinegar and Herbal Solution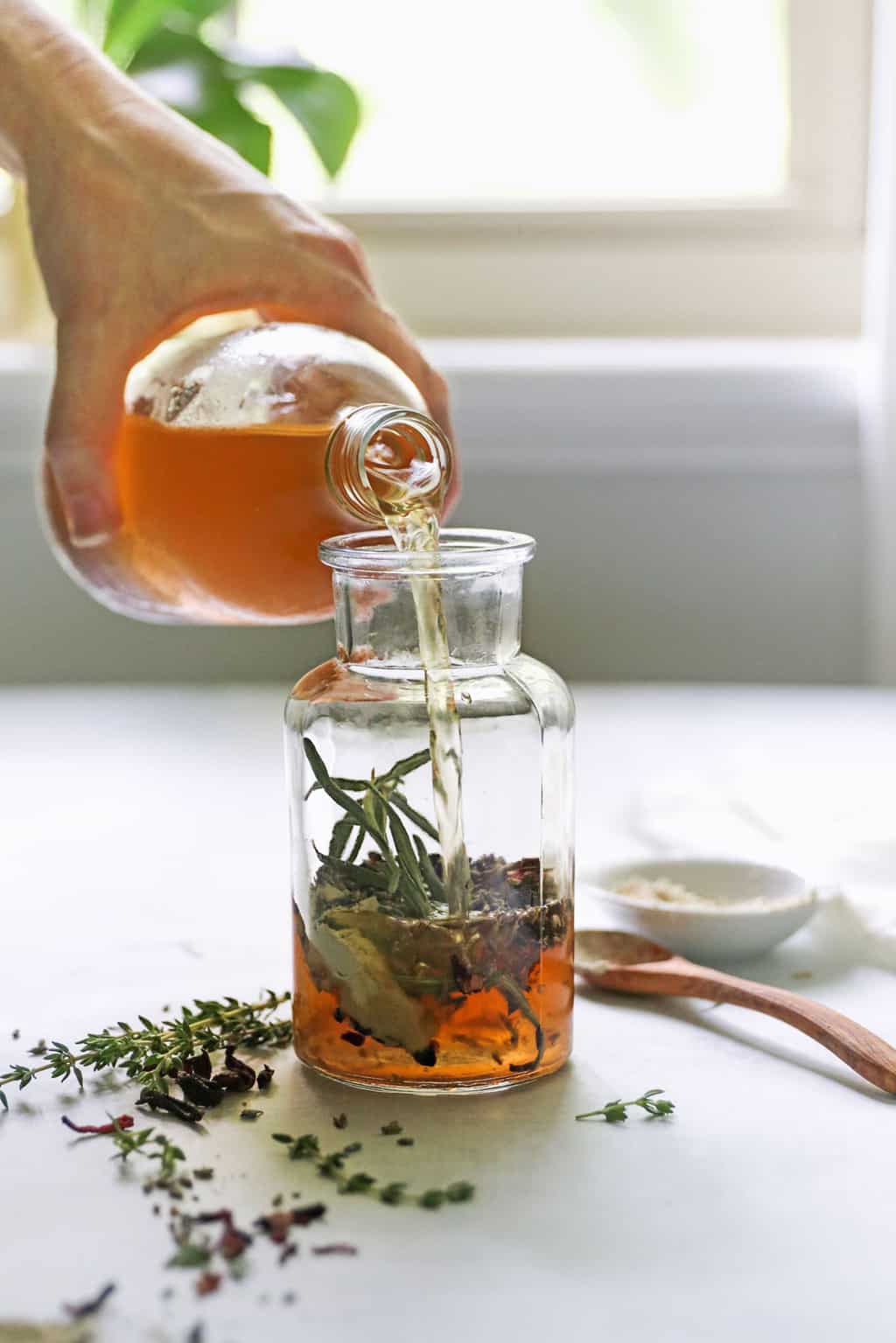 Boil 2 cups of apple cider vinegar.
Remove from heat and add one teaspoon each of calendula flowers, dried sage leaves, dried thyme leaves and dried chamomile leaves into it.
Keep it on for 2 hours or even for an overnight.
Strain and pour the solution into a bottle.
Now, combine 1/8 cup of apple cider vinegar solution with 1 cup of water.
Apply the mixture on the scalp and also to your hair.
Leave it on for a few minutes and wash it off with shampoo.
Repeat the process once a week.
This herbal combination works effectively in treating dandruff, itchy scalp and oily scalp. In this process, we use calendula flowers, sage, thyme and chamomile flowers which are natural ingredients, so they don't have any side effects. Instead of adding all the herbs, you can add any one of your choice's herbs to the solution. 
4. Apple Cider Vinegar and Honey
Combine 1/2 cup of warm water, 1/3 cup of apple cider vinegar and three tablespoons of raw honey.
Mix well and pour the solution into a spray bottle.
Spray the solution onto the scalp and also on your hair.
Cover your head with a shower cap.
Leave it on for 15 minutes.
Rinse off the application with shampoo and water.
Repeat the process once a week to get rid of dandruff.
Honey will lock the moisture in the skin cells of your head and will keep the scalp hydrated. Combining apple cider vinegar with love makes the solution more effective in curing dandruff. 
 5. Apple Cider Vinegar and Aloe Vera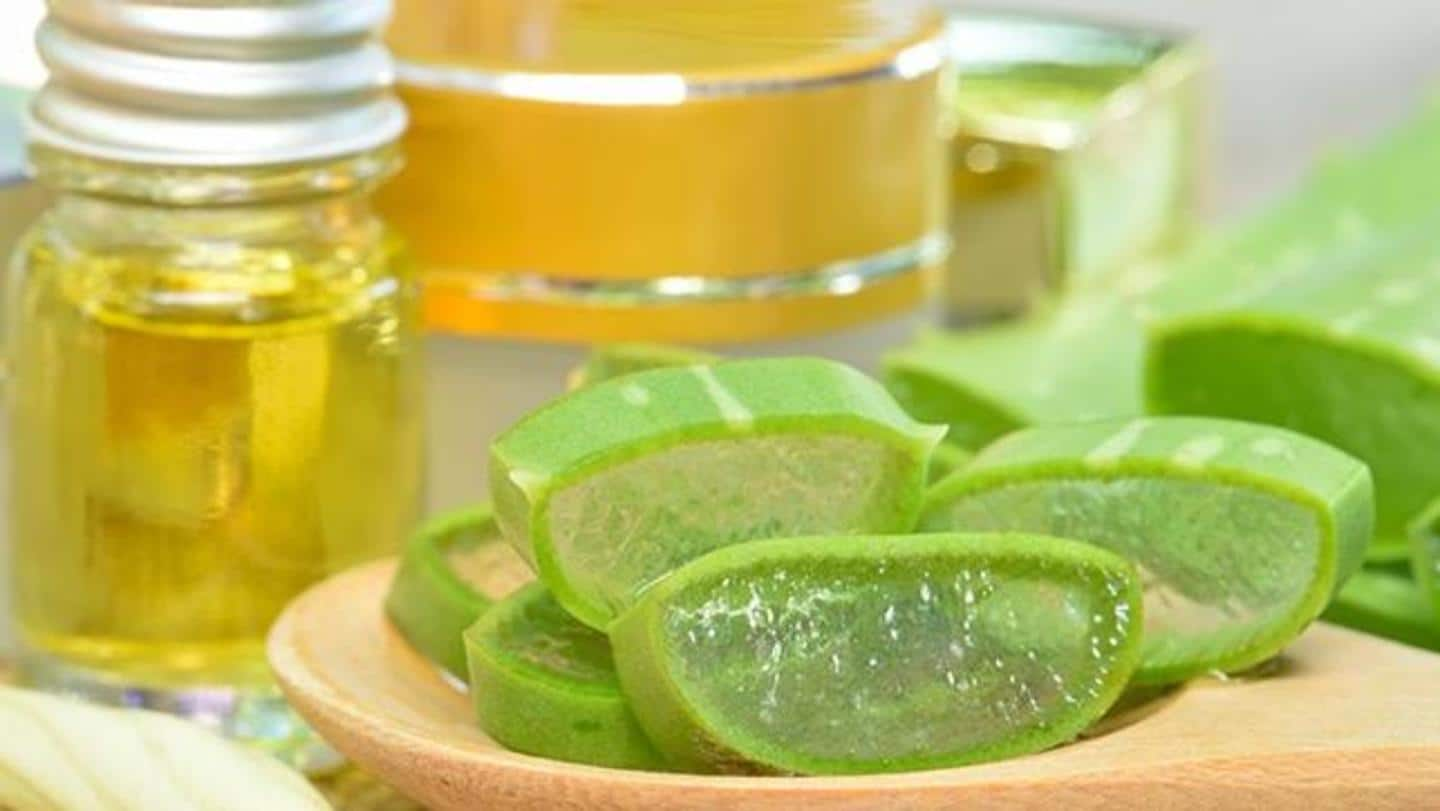 Add two tablespoons of apple cider vinegar, one tablespoon of honey and 1 cup of aloe vera gel into a bowl. 
Mix them well and apply the mixture to your scalp.
Leave it on for 30 minutes.
Rinse it off with shampoo and water.
Repeat the process 2-3 times a month to remove your dandruff issues. 
Aloe vera is already considered one of the best medicines for many days to day issues. It contains anti-fungal, antiseptic and anti-inflammatory properties. It soothes and moisturizes the dry scalp.
These were some of the different ways you could use Apple cider vinegar for treating the dandruff issues. I hope this article will help you get rid of dandruff on your head and have shinier and healthy hair.
We hope that this cures your problems of Dandruff forever. Let us know if you are aware of some other ways to cure Dandruff! We are listening to you!