Modeling, a field dominated by females is now suddenly being explored by men a lot. A decade back you couldn't see many men choosing to be male physique models as their way of earning bread and butter, but now suddenly male models are giving tough competition to the female models. Choosing this profession requires a lot of disciplines like spending routine time in the gyms, having to follow a proper diet and whatnot. Not many think it to be a very respectable work to do especially for men, but what matters is the amount of professionalism you bring to your work. 
Types Of Male Physique Models
1. Editorial Models:
Editorial models are used as covers in magazines. These kinds of models are more revealing and give a statement with their looks as well. These models are said to have a sample size i.e 32'' waist, 15.5'' neck, and a 42'' jacket. But in the end, it's all about your attitude. Their payments vary from 200 dollars to 1000 dollars per day depending on the publication with which they are working
2. Catwalk Models:
Catwalk models wear designer clothes for each season's run in various big cities. The height of these models varies from  6 feet to 6'3'' feet. Though the stature of a model depends on the needs of the casters or the brand. These kinds of models need to be cast about 10-15 times a day, all without getting any contract. The most important thing to be a catwalk model is knowing to walk on a runway. 
3. Commercial Model:
Being a commercial model is the best way to start off your model career.  Commercial modeling tends to cover a wide spectrum of non-catwalk work for almost every specific brand. This type of modeling doesn't have many criteria, you only need to be taller than 5'10''. 
4. Plus-Size Models
Plus-size models were once considered to be an abstruse part of modeling, and are now getting into the groove of modeling again. These models don't exactly match the dimensions of a proper model. But now, the demand for plus-size models is on the up. 
5. Fitness Models:
Fitness models are generally self-employed, as they have their own diets and routines to follow rather than following what a brand wants them to follow. Not many brands want a hulk-like model for their magazines.  Whereas non-modeling fitness enthusiasts build muscle for various reasons like strength, mass, and functionality, but fitness models must build it for aesthetics, which requires a specific kind of training.
6. Part Models:
Parts model is one of the most unusual things you could see in your life. They don't get paid for their stature or personality, but instead for their parts of the body. Their job is to keep their asset aka part of their body in a good shape. They have a very healthy payroll of roundabout 750 dollars a day.  
4 Top Male Physique Models
1. Sergi Constance (Height – 1.85m)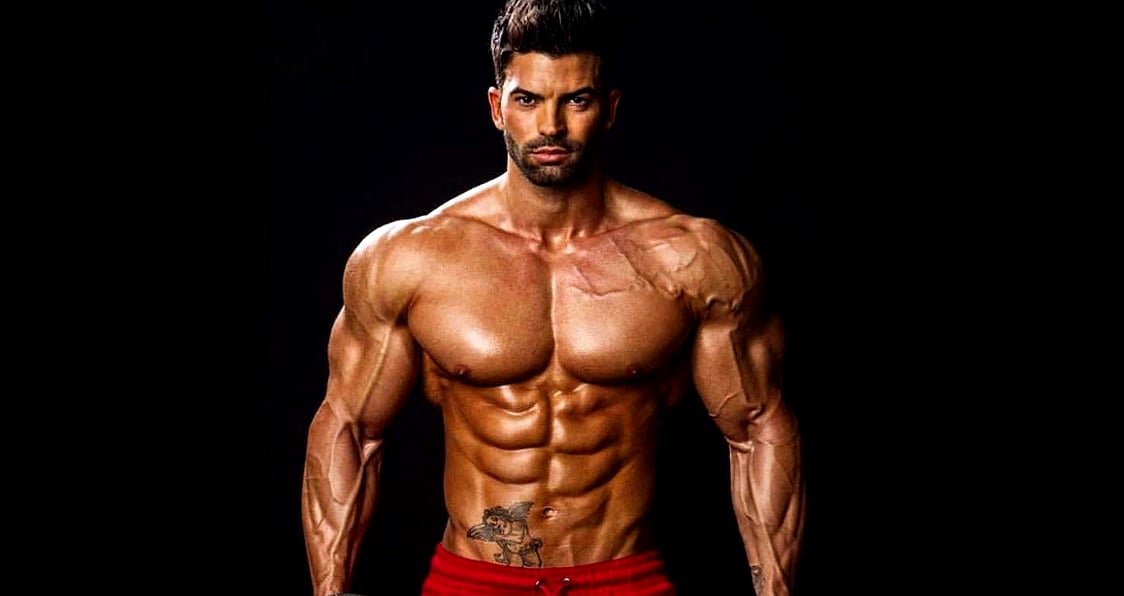 Sergi Constance is a Spanish fitness model and a men's physique trainer. He is a 32-year-old model who has an aesthetic body i.e for both modelings as well as sports. He also has his own online shop and also gives tips to men for having a well-groomed body like his. He is known to be one of the most popular male physique models in the world. He has won several awards in the bodybuilding sport globally. He has built a very good reputation of his in the bodybuilding field in a very short span of time.
2. Jeff Seid (Height – 1.83m)
Jeff Seid is one of the most popular male physique models in the United States of America. He is a 24-year-old, who began his career by playing a sport, but soon he realized that lifting weights is what he liked the most. He started lifting weights when he was merely 11 years old. It was after his ACL surgery, he realized that he had a thing for bodybuilding. Which was proved true after one year, as he won the youngest IFBB professional. This was not the end, but the starting of something great. After this Jeff went on to win multiple awards in this field, which has made him the man he is today. 
3. Ulisses Jr. (Height – 1.78m)
Ulisses Jr. is a professional American bodybuilder from New York. He is a 42-year-old, who started his career in bodybuilding as a very skinny teen. Especially known for his jaw-dropping 8-packs and also said to be one of the greatest physiques in the world. He has a separate routine for his bodybuilding each day of the week. He is a two-time muscle mania super body pro champion as well. He is an inspiration for the next generation bodybuilder.
 4. Simeon Panda (Height – 1.85m)
Simeon Panda comes with a three-in-one pack as he is a fitness artist, professional bodybuilder, and also an entrepreneur. He is a 34-year-old British bodybuilder. He is a competitor in the bodybuilding sport who is known worldwide. He won the Musclemania super body pro in 2013. Simone Panda was on the cover page of the world's top male fitness magazines. He was also listed in Forbes for being one of the top fitness influencers in the world.