Having a well-Shaped and Robust body is a dream for many and a passion for some. It required a lot of discipline, as you have to follow the daily routine strictly. For having a healthy body, you need to use specific equipment that will help your cause.
There are two essential types of equipment used by starters, i.e., Kettlebell and Dumbbell. Many starters think that both are the same, and doing the exercises using any one of them will be enough. So, in this article, you will learn which is better, a kettlebell or dumbbell.  So let's do a direct Kettlebell vs Dumbbell!
A Deeper Knowledge about Kettlebell 
A Kettlebell is generally a circular piece of cast iron ball with a handle attached to it at the top. It is used in performing many exercises like cardiovascular and even for increasing your flexibility.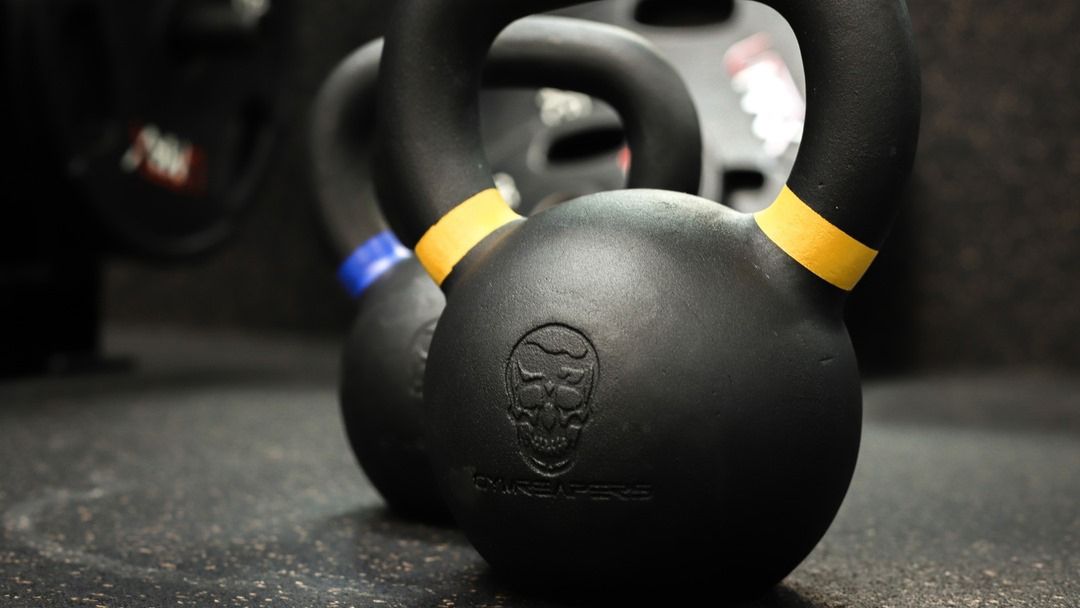 What are it's Pros?
It burns 20 calories per minute to expect many calories burnt in the gym with this.
It involves the movement of the entire body.
Exercises done with the Kettlebell will help you improve your joint health, flexibility, core strength, stability and balance.
Its primary function is to improve your endurance, strength and explosive power.
Let's Figure out the Cons!
If not used properly, your wrists might get strained.
It doesn't promote muscle growth as much as a dumbbell does. 
More expensive than dumbbells.
Knowing Dumbbell Better!
A Dumbbell is a type of free weight, generally made of iron. It is used for weight training, and generally, they come in pairs, each for one hand. It is generally a cylindrical rod with two pieces of circular metal at each end of the rod. 
Pros of this Equipment
Best for muscle growth and strength. 
You can build exactly where you want to, as it targets specific muscles.
Sold in pairs, which makes it a good bargain.
It won't slip out of your hand; the Kettlebell may twist in your hand as the weight moves.
Into the Cons
As they come in pairs, they occupy more space.
They are very wide, and the weight is not even in every part of the cylindrical rod. 
What is the Main Difference Between their Functioning?
How Does Kettlebell work?
The main functions of a Kettlebell are as follows-
It is generally used for deadlifts. You lift the weight multiple times with the weight on each hand alternatively. 
It helps you increase your leg and back strengths. It is generally performed by swinging one 35 lb kettlebell then deadlifting a pair of 65 lb dumbbells.
Kettlebells are generally used for compound and dynamic exercises that will help you increase your strength, endurance and power.
The Working of Dumbbell
The main functions of a Dumbbell are as follows- 
They are used to focus on muscles of specific areas, like arms or shoulders. 
They are the best tools if you want to go for muscle isolation.
They will help you increase your muscle size. 
What Purposes do the Either Solve?
Like I said at the starting of the article, people think that using any one of the two equipment will for either of them, they are wrong!!!!! They both are made for specific functions. They might look the same but have different ways of helping you reach your goal. 
If losing weight is your priority, then you should go for Kettlebell. As it will involve the movement of your entire body. Exercises done with the help of these are vigorous and burn a lot of calories. 
If your goal is to have strong muscles, then you should go for Dumbbells. They are generally for increasing your muscle size and strength. But you need to plan your routine with the dumbbells carefully.
If you want overall fitness, you should go for Kettlebells, as it involves your entire body's movement. We can't say that dumbbells are of no use for your body's overall fitness; it's just that if you have an option, you should go with the Kettlebell.
It is very confusing for beginners as they don't know what to use, Kettlebell or Dumbbell? Here's a short solution for their confusion. 
If your fitness goal is to train with weights or bodybuilding, you may be better served by the dumbbells.
If your goal is overall fitness, gaining fitness, or losing weight, a kettlebell will be a better friend of yours than a Dumbbell. 
If somebody asks me which one is better? I won't be saying the name of any one of them. As they both are best at what they are used for. One is better than the other in overall fitness, and the other is better in muscle gain. So, saying that any one of them is better than the other would be controversial. You need to know what you want to do with your body, and then choose any of them.