There is hardly any introduction needed when it comes to Justin Bieber. The young pop star was globally famous even in his teenage. Justin Bieber has delivered many super hit songs in the last decade but we are not here for that. Bieber's good looks and amazing voice combined made him such a widely-loved personality.
Beliebers ( Justin Bieber's fans) are credited to be the most aggressive and active supporters, justin Bieber haircut including mostly teenage girls who drool after his good looks. No offence!
Well, they cannot be blamed for the fever. Justin Bieber is devilishly good-looking, especially his hair which is just sublime. Fans are crazy about his hair to the extent that strands of his hair cost up to $ 40,000 online.
If you are curious about Justin Bieber's hair transformation over the years, you are in the right place. Following are the Top 10 Justin Bieber Hairstyles from his entire evolution.
Top 10 Justin Bieber Haircut styles
1- The Justin Bieber Bowl Cut-2010
Justin Bieber released his first major hit 'Baby' in 2010. This was his signature hairstyle at that time. He had long hair surrounding his head like a bowl cut. He basically was the 2010s Shaggy Do. No matter how hard he tries this image of Justin Bieber with the cute bowl cut is engraved in the minds of the fans forever.
2- Combed Over Bouffant-2012
After coming into the limelight, Justin Bieber quickly adjusted his looks. In 2012. he appeared with a slightly neater look with short sides and back and the front hair simply combed over into a bouffant.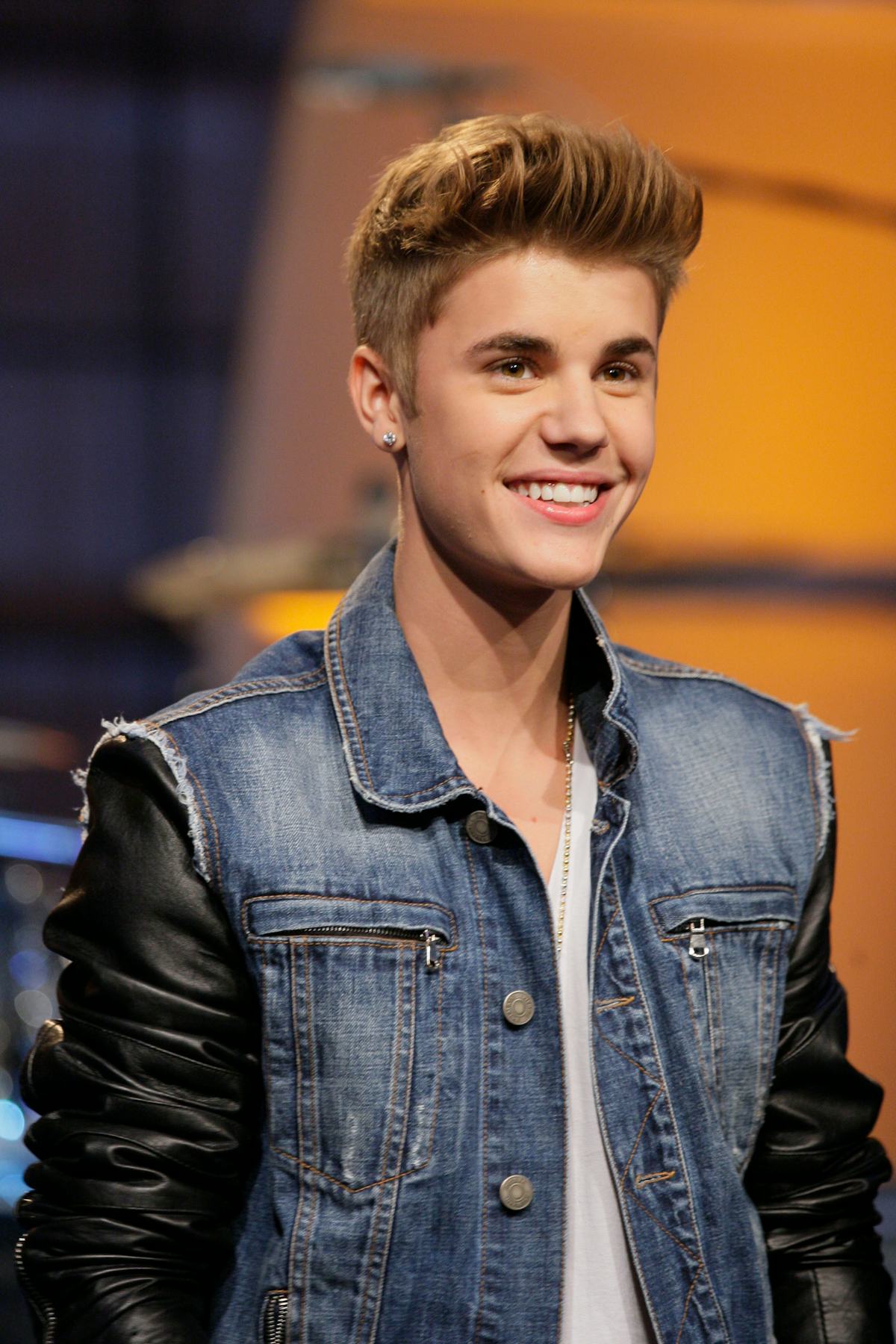 3- Monkey Match Long Hair-2015
Justin Bieber matched his hairstyle with his pet monkey at the Roast of Justin Bieber at Comedy Central. The one in the picture is not his original pet Mally, who was confiscated by the German authorities.
Anyway, this haircut was a little different than his previous ones with long hair on the sides covering his ears, somewhat reminiscent of his signature bowl cut.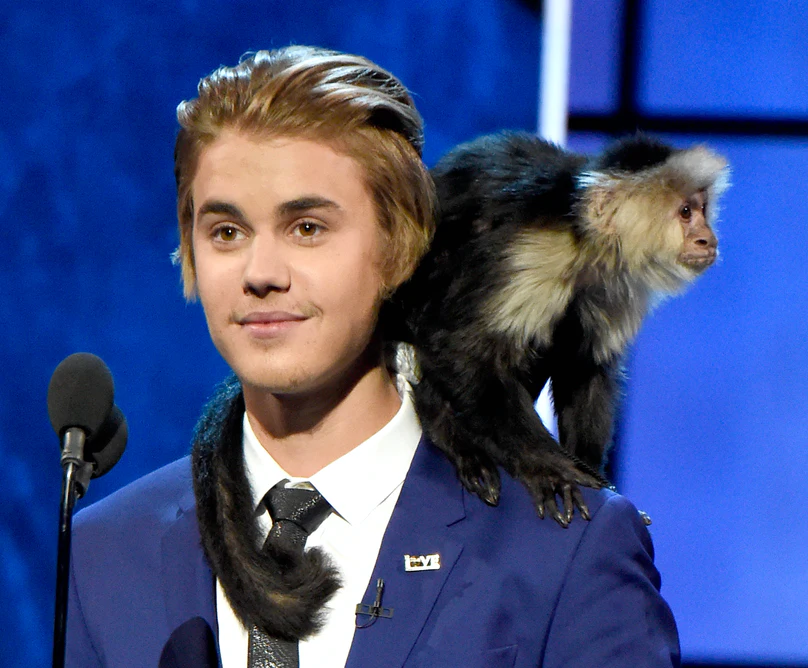 4- Bleached-Blonde Long Hair-2015
Bieber changed his hairstyle around the end of 2015. A stunning platinum-blonde undercut debuted during Bieber's appearance on the Today Show. This change in style seemed to indicate a transformation from impressionable young prodigy to rebel who resembled the typical bad boy image associated with celebrities.
5- The Man Bun-2016
Justin Bieber started the new year with a cool man-bun. Nothing much to say about this hairstyle of his. Although the man-bun is despised by some for being old and cliched, Bieber pulled the haircut flawlessly.
6- Blonde Dreadlocks- 2016
Yep, he did that too! Justin Bieber really went on to get the dreadlocks back in 2016. The surprising part is that he pulled it off quite effortlessly. The haircut looked natural on him. He had the hairstyle at the iHeartRadio Music Awards, though regrettably on other occasions as well.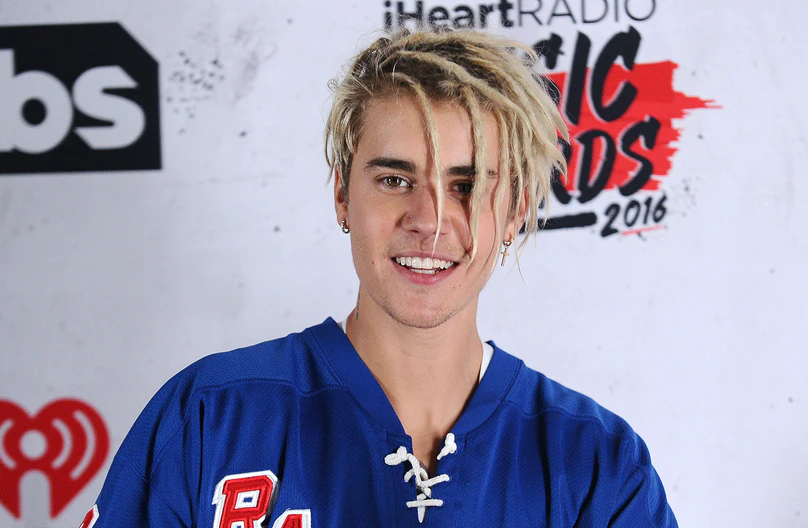 7- Short Hair- August 2017
A year later Justin changed his look completely. He shaved his dreadlocks and went for a neat and simple short haircut. Much to the surprise of the fans, he even paid a little attention to his facial hair which paired well with the haircut.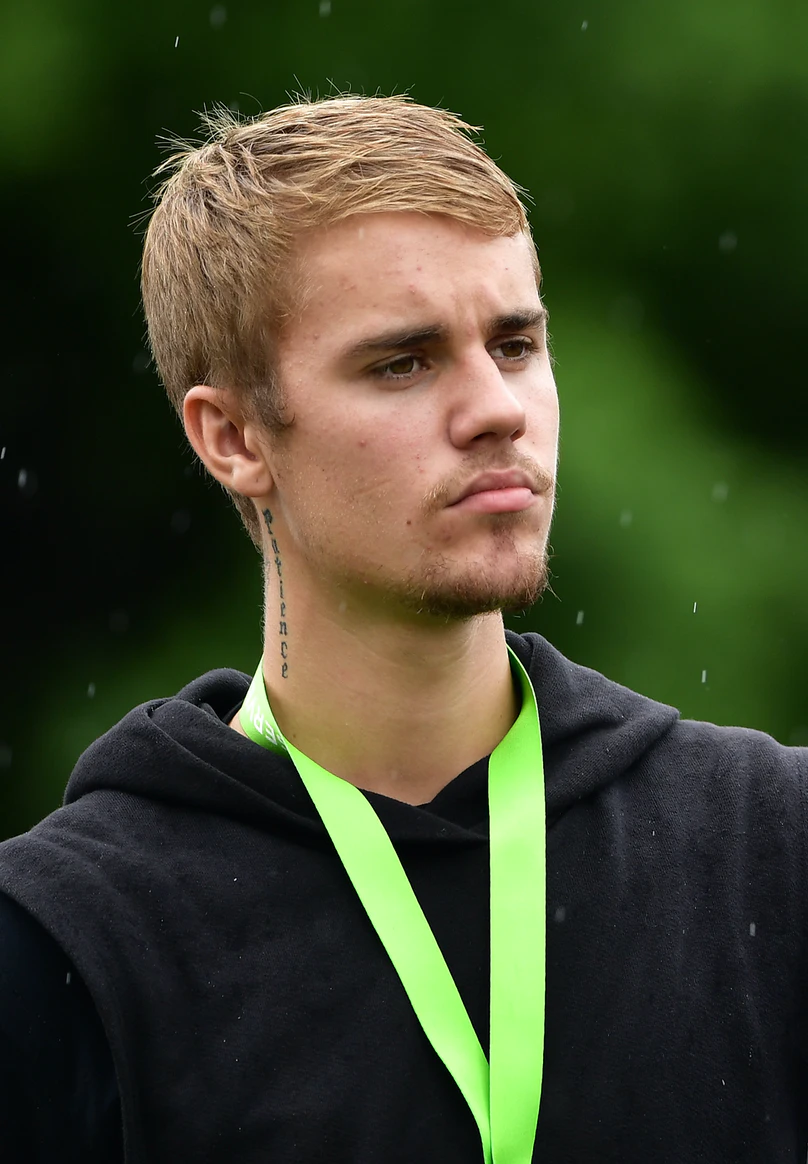 8- Justin Bieber's Hair Till The Toes- May 2018
Bieber was obsessed with the idea of growing his hair down to his toes. He even made a social media post about it. Well, Spoiler alert! he obviously did not keep this promise. Nevertheless, he had long hair for a pretty long time before he shaved his head in October 2018.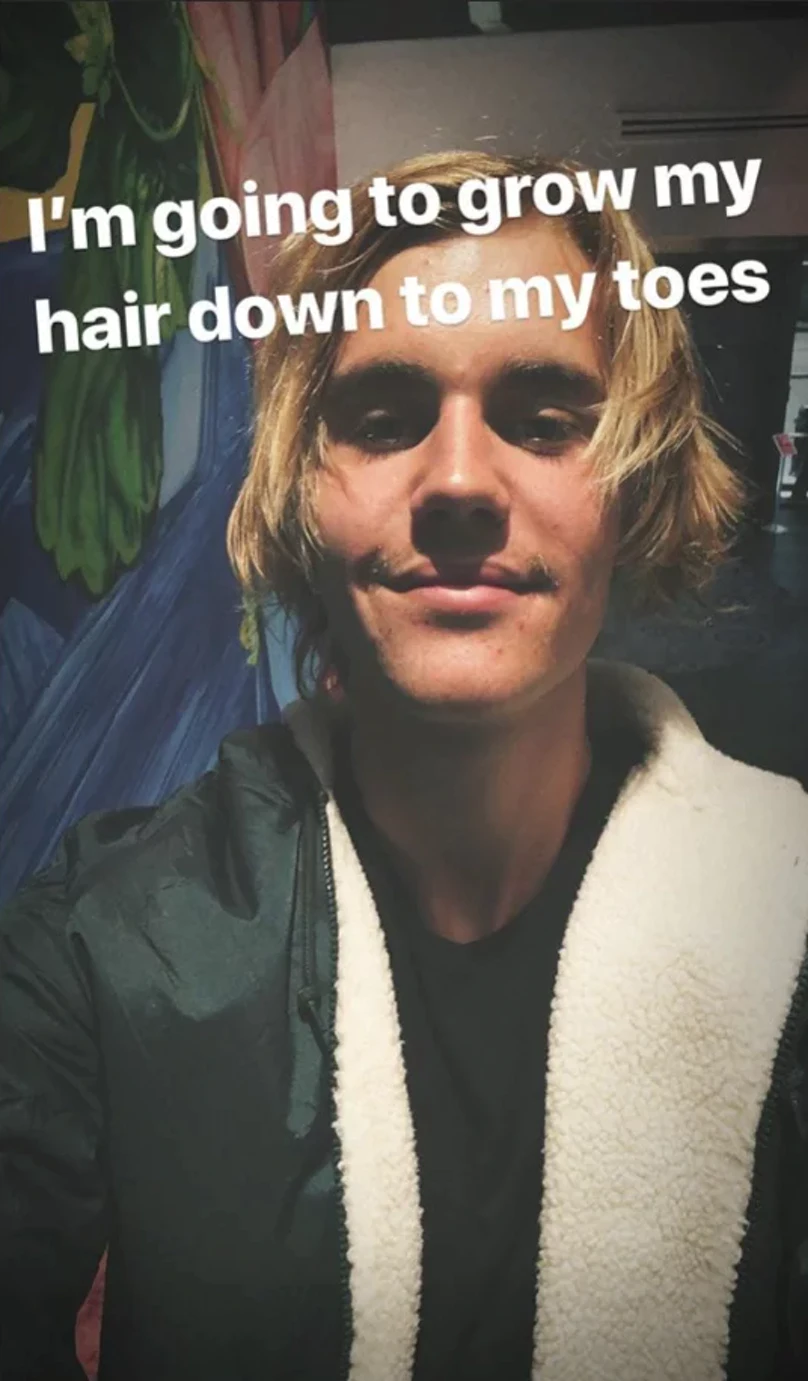 9- Buzztin Bieber's Buzz Cut- October 2018
This was a pretty cool cut for the youth icon. His fans called him Buzztin on social media after his photos were revealed. This was probably one of the best haircuts Bieber has had over the past few years, because believe it or not, the hairstyles that followed this were pretty weird.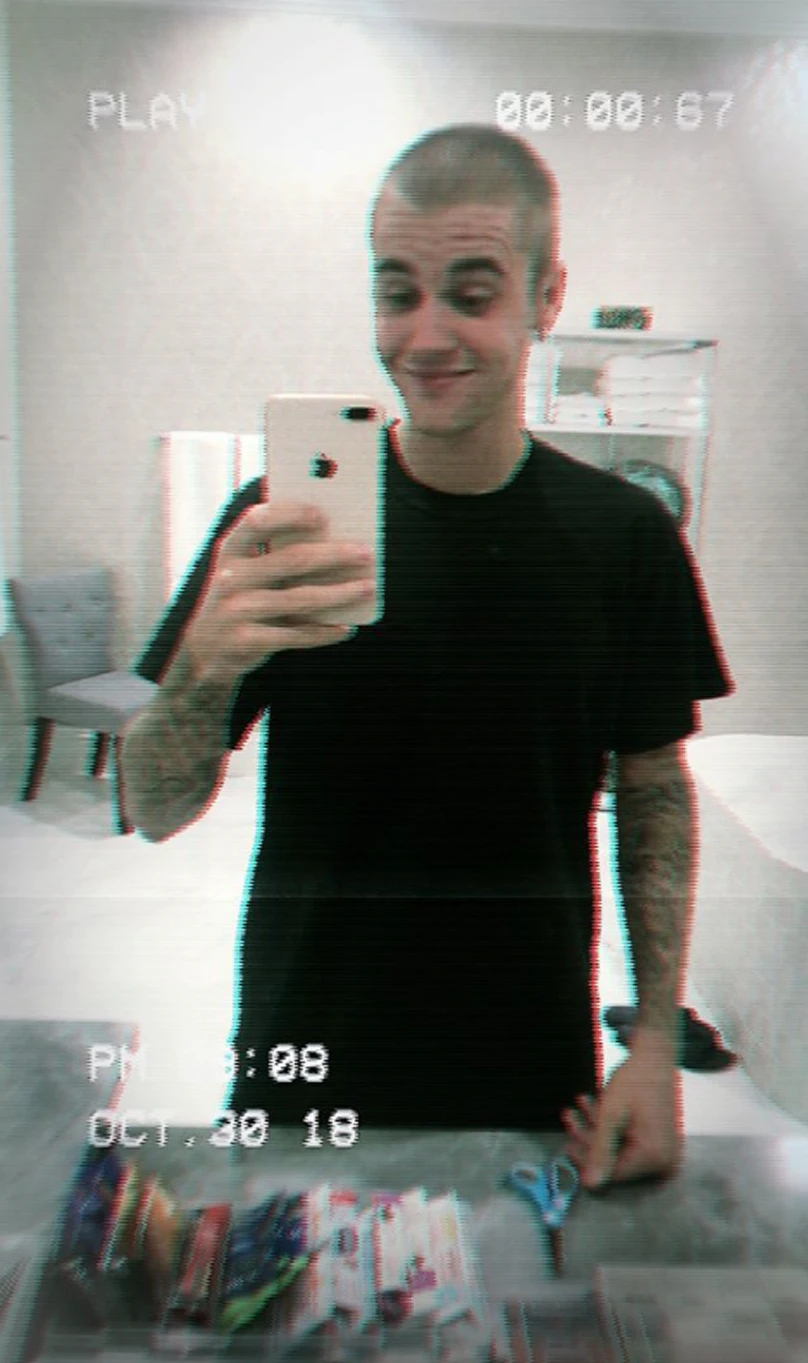 10- The Dreadlock Variations- 2021
Justin Bieber stumbled back upon the dreadlocks again, only that this time his hair barely resembled dreadlocks. It was something 'strange'. As if this was not enough, he went to be a bit more creative with the already uncanny haircut.
He tried the triple space buns and the pigtails after that. The haircuts were as hilarious and strange as you can think of.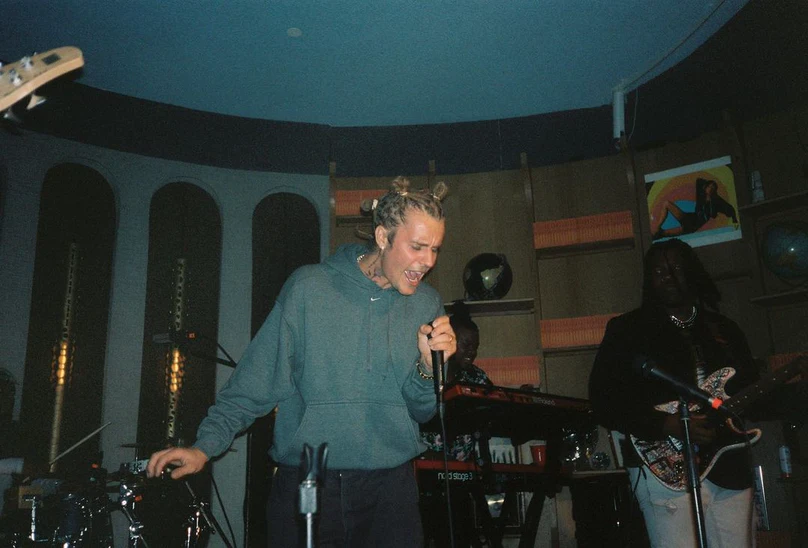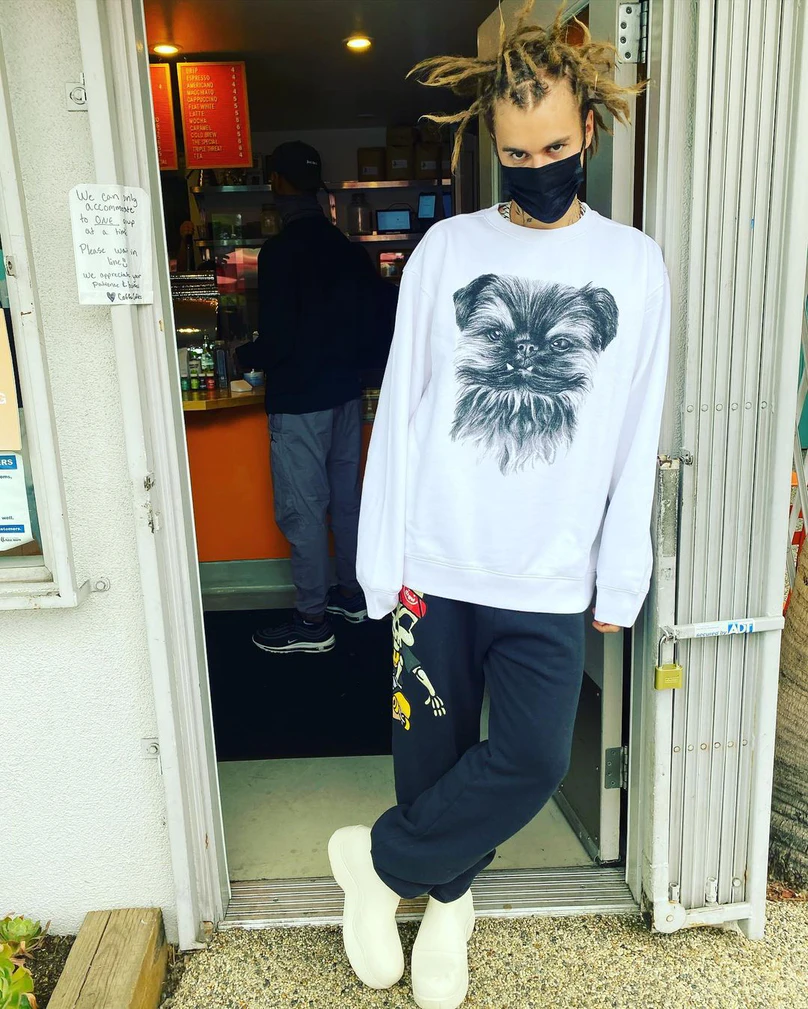 Conclusion
Justin Bieber has been a celebrity fashion icon for a decade now. He has a massive online fan following who leave no chance to recreate his haircuts. Over the course of time, he has been an extremely controversial star. However, this doesn't stop the fans. They follow him with close details.
There is also a pattern that has emerged from the type of haircuts he goes for. he cannot help himself from falling back to the scruffy blonde hair and strange deadlocks. As always, it's his wife Hailey that has to intervene between him and his eccentric hairstyle. Justin Bieber said once that his wife even forced him to shave his moustache once.
The 27-year-old celebrity has never been too caring about his hair. In fact, his hair had pretty bad quality in his teenage, still, his hairstyles are pretty cool and everyone loves them.
If you are a die-hard fan of Justin Bieber too, then this guide article should help you choose the best Justin Bieber Hairstyle for yourself.