If you're trying to achieve a sleek and stylish look, nothing beats an ivy league. For decades, this dapper cut has been popular with men, and it continues to be so today. Preppy but still cool, the polished hairstyle can be worn to work or out to a bar because of its nerdy yet cool aesthetic.
A timeless cut is the best way to go when you want a new look that will never let you down. If you're going to rock the look, you'll need some inspiration.
Ivy league haircuts for men are easy to find thanks to our collection!
What Are the Ivy League Hairstyles?
In the United States, the classic ivy league haircut has its roots in the prestigious American Ivy League schools. Other names for this style include the "Princeton Haircut" and the "Harvard clip".
It is widely popular for its modern and sophisticated yet cool look.
Ivy League Haircut: The Crew Cut?
What often creates confusion is the similar appearance of the classic Ivy League Haircut and the much-loved crew cut. Well, it is understandable as there isn't much difference really.
Although both the hairstyles have their own grace and quality and are quite similar too, they have certain differences.
The Ivy League Hairstyle is a particular type of crew cut in which the hair on the top is tapered and left long enough for a side part. With a neat side-swept on the top of the head and the hair on the sides cut similar to the crew cut, the Ivy League Haircut is a variation of the crew cut in simple terms.
On the other hand, the crew cut is trimmed close to the head and the hair on the top is not long enough to be combed over.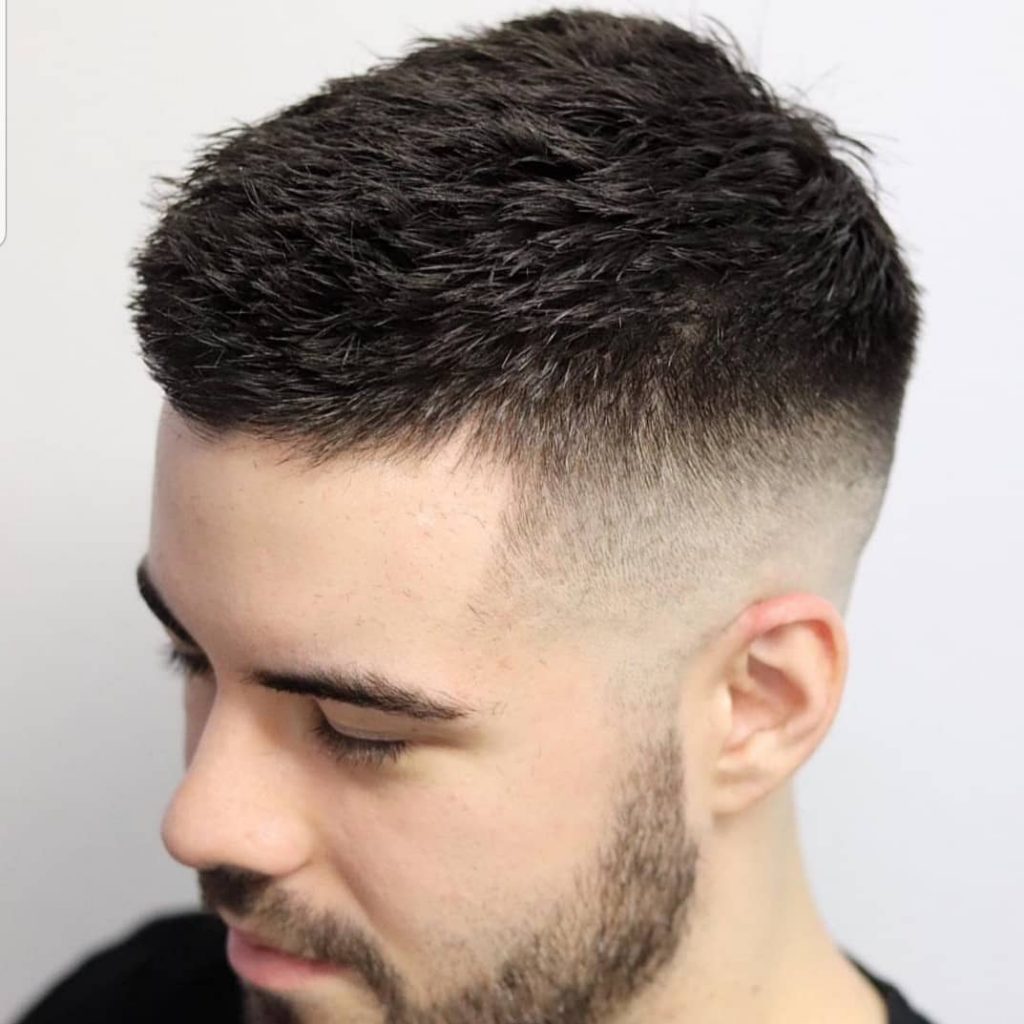 Top 15 Ivy League Haircuts
1. Classic Ivy League Haircut
This is the traditional Ivy League Haircut without much variation. Also known as the Harvard Clip or the Princeton Haircut, this hairstyle is pretty similar to the crew cut.
The only difference is the slightly longer hair on the top which is brushed to the side with a side part.
2. Textured Ivy League Haircut
Many men can benefit from a textured ivy league haircut. The textured Ivy League Hairstyle can be a deal-breaker for men with thick hair as it adds too much volume.
However, if you have thin hair, you won't look as sluggish as you would otherwise. Ivy league cuts with texture will always look modern and cool, no matter what your hair type is.
3. Short Ivy League Haircut
An ivy league cut is a great option for those who like cropped hair. Although the short ivy league has the same length as a traditional crew cut, it is combed slightly to one side in keeping with its style. A  short and fashionable men's hairstyle is the result.
4. Medium Hair Length Ivy League Haircut
A medium ivy league haircut is a great choice for a flattering and stylish look. Keep about an inch of hair on the top if you want this look.
After washing, your hair will be long enough for you to easily style it to one side.
5. Modern Ivy League Haircut
Take the classic Ivy League haircut and modernize it with an effortless style. To achieve this, choose a medium-to-long length with a little texture. So, keep your hair a bit loose for a fresh take on this classic look.
6. Ivy League Haircut with Fade
Ask your barber for a fade if you want to keep your ivy league haircut neat and on-trend. In a fade, the hair on the sides and back of your head is gradually shortened. A neatly cropped edge is created around your ears while the hair on top of your head is left to grow naturally.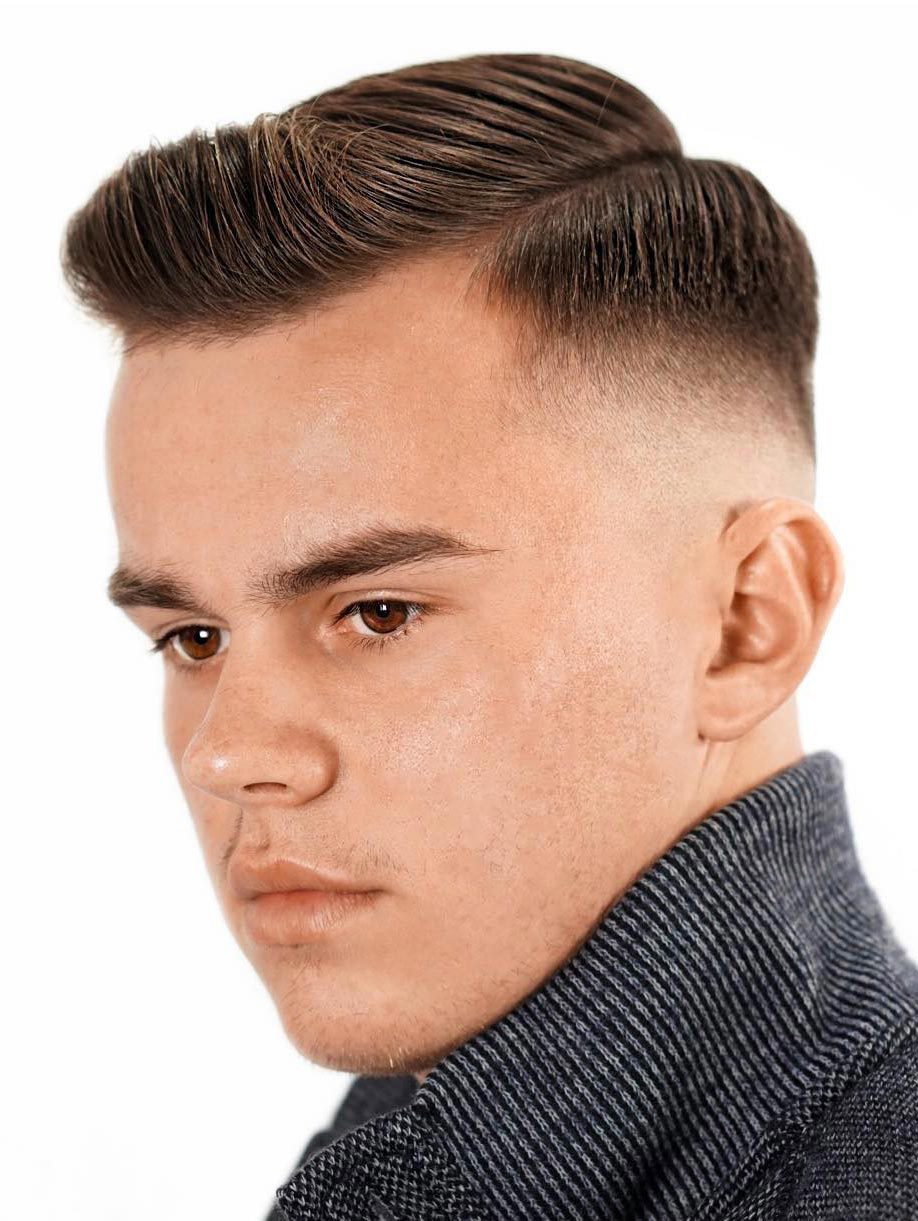 7. Curly Ivy League Hairstyle
Just because your hair is curly doesn't mean you can't get a smooth ivy league haircut. However, curly hair can work well with ivy league styles, which are typically smooth and straight in texture and shape. Simply choose a length that flatters your frame.
Light waves look great with a shorter cut, but fuller curls look great with a longer cut, such as one with an inch or two on top.
8. Messy Ivy League Haircut
Not all ivy league haircuts need to be perfectly polished to be considered ivy. Untidiness and an ivy league vibe are excellent modern interpretations of the style.
This look is just as stylish as the original, but with a lot more attitude!
9. Ivy League Haircut for Round Face
The ivy league haircut looks great on men with round faces because of its proportions. As a result of the tapered sides and a longer top, the face appears longer and more attractive. It's possible to increase the volume to achieve a more dramatic effect if desired.
10. Asian Ivy League Haircut
Everyone can advantage of the ivy league haircut. With traditional Asian hair textures, it works exceptionally well. Ivy League students' polished preppy style is enhanced by the smooth and straight hair of Asians.
If you want your hair to look more youthful than stylish, you can always add texture to it with hair products.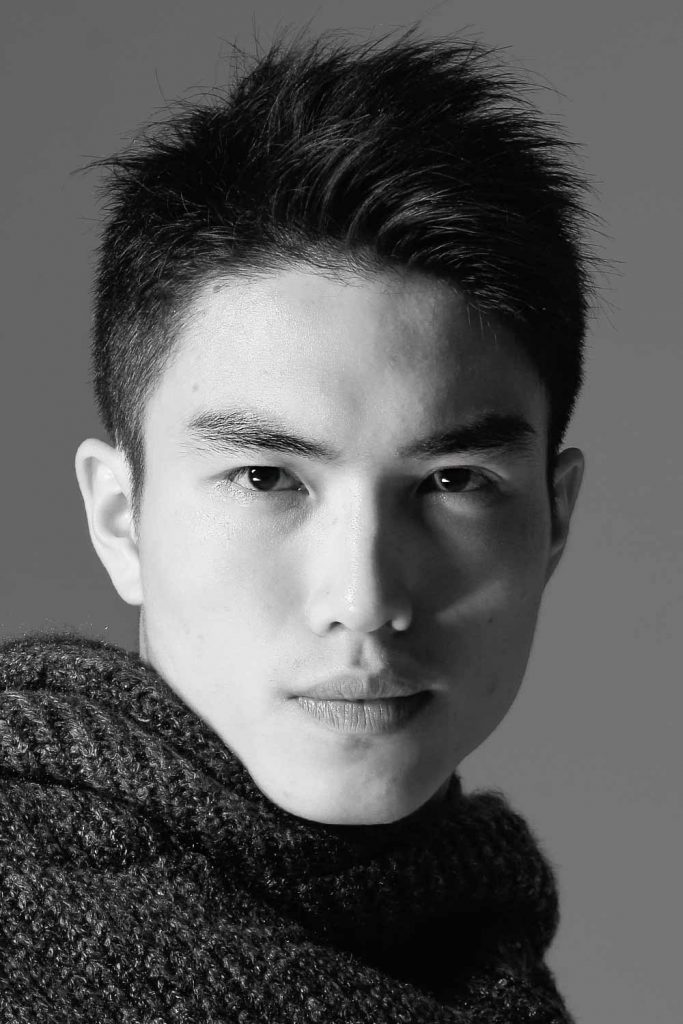 11. Ivy League Haircut with Hard Part
The classic ivy league cut is now available in more varieties than ever before. In this way, you can be as subtle or flamboyant with yours as you want to be. Instead of the traditional side part, why not try a hard part instead?
To part your hair, you need to cut it along a shaved line. This can have a dramatic effect on your overall appearance.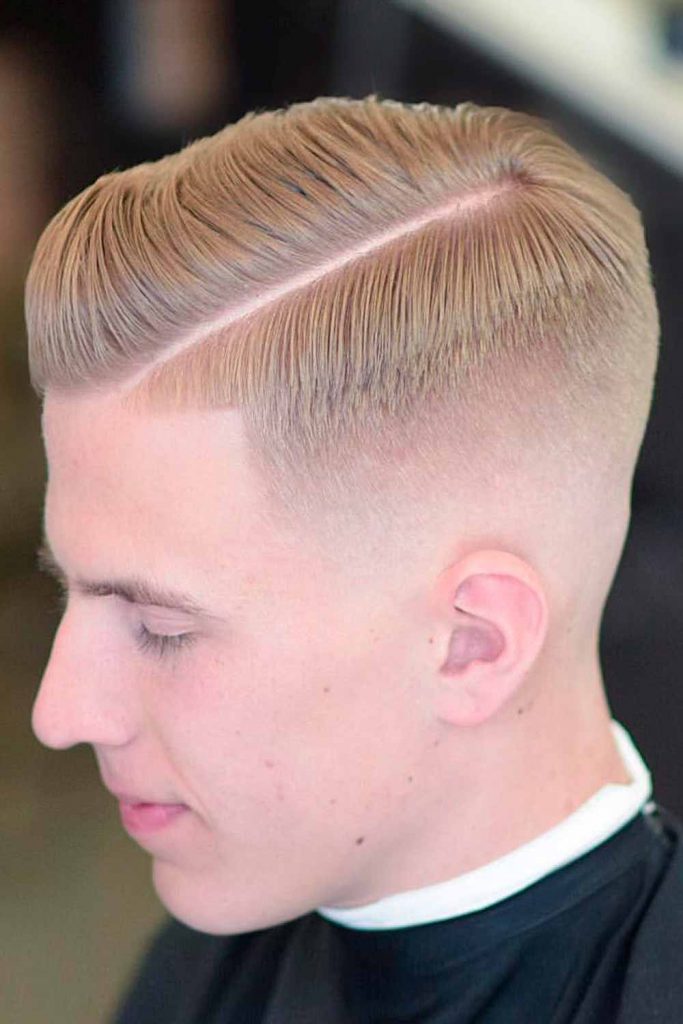 12. Undercut Ivy League Haircut
Your Ivy League haircut needs a little oomph. If you want to add an undercut to the mix, do so. This look can be elevated with an undercut, even though the sides are typically shorter and the crown is slightly longer.
An ivy league undercut hairstyle is eye-catching and impressive because of its contrast.
13. Side part Ivy League Haircut
Each of these haircuts has distinct parts, even though they're all swept to the side. Try styling your hair while it's still wet to make your hair pop.
Start by combing your hair in the opposite direction. On the other side, use a fine-toothed comb to create a straight part by brushing the hair away from the part.
You can also dry your hair naturally or with a blow dryer for extra volume.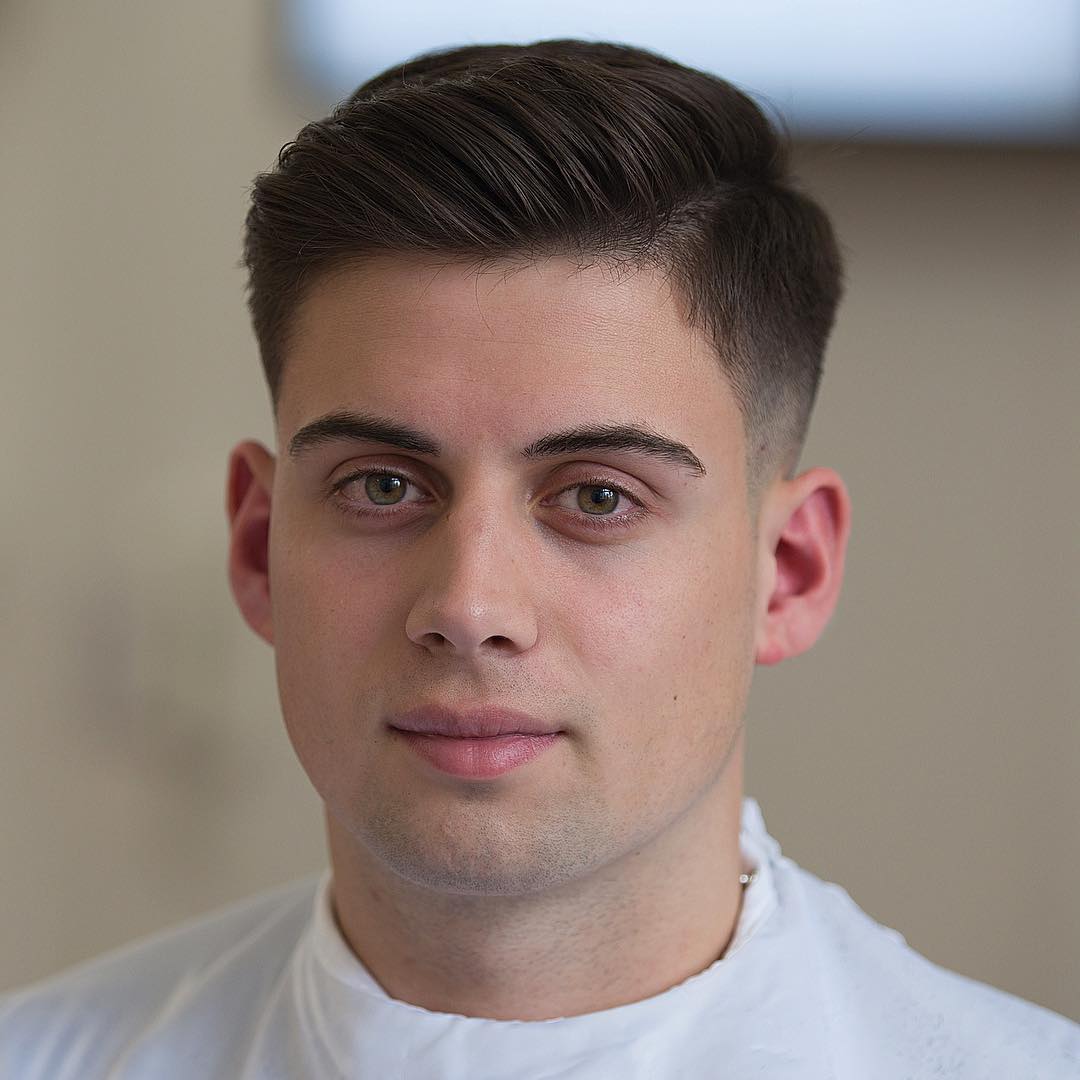 14. Long Ivy League Haircut
Males can look great with long ivy league haircuts. Since this cut has more length at the top, it appears to be more fashionable and eye-catching than shorter versions. Longer hair on the top also gives you more flexibility when it comes to changing up your look.
No matter what kind of Ivy League look you want, you can achieve it. As long as your hair doesn't get too long, it will be an ivy league cut.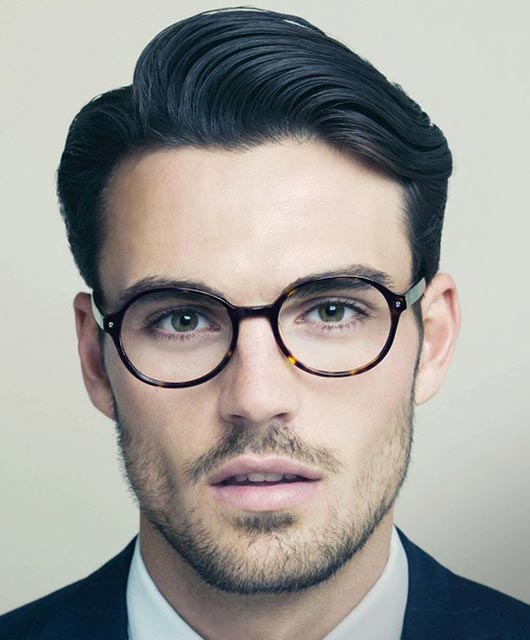 15. Ivy League Haircut for Receding Hairline
Men with receding hairlines can benefit from an ivy league haircut. This cut is not only stylish, but it also helps to hide a receding hairline.
Start your side part at the corner of your hairline that's least receding, and you'll have a perfect side part. If your hairline is receding, comb your hair to one side to help cover the receding area.
Popular Personalities' Ivy League Hairstyles
1. Jim Parsons
2- Liam Paine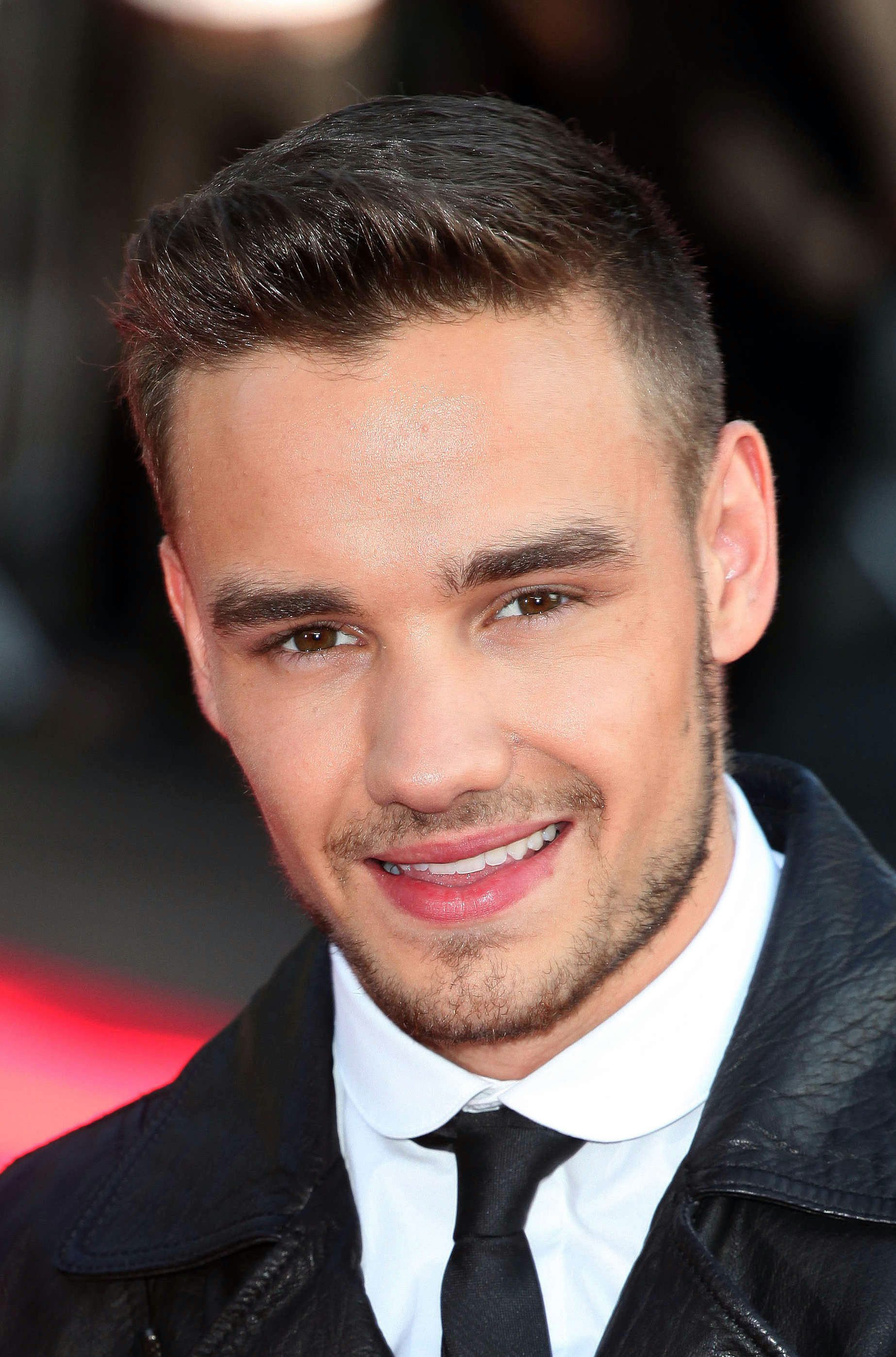 3- Nick Jonas
4- Ryan Reynolds
5- Daniel Radcliffe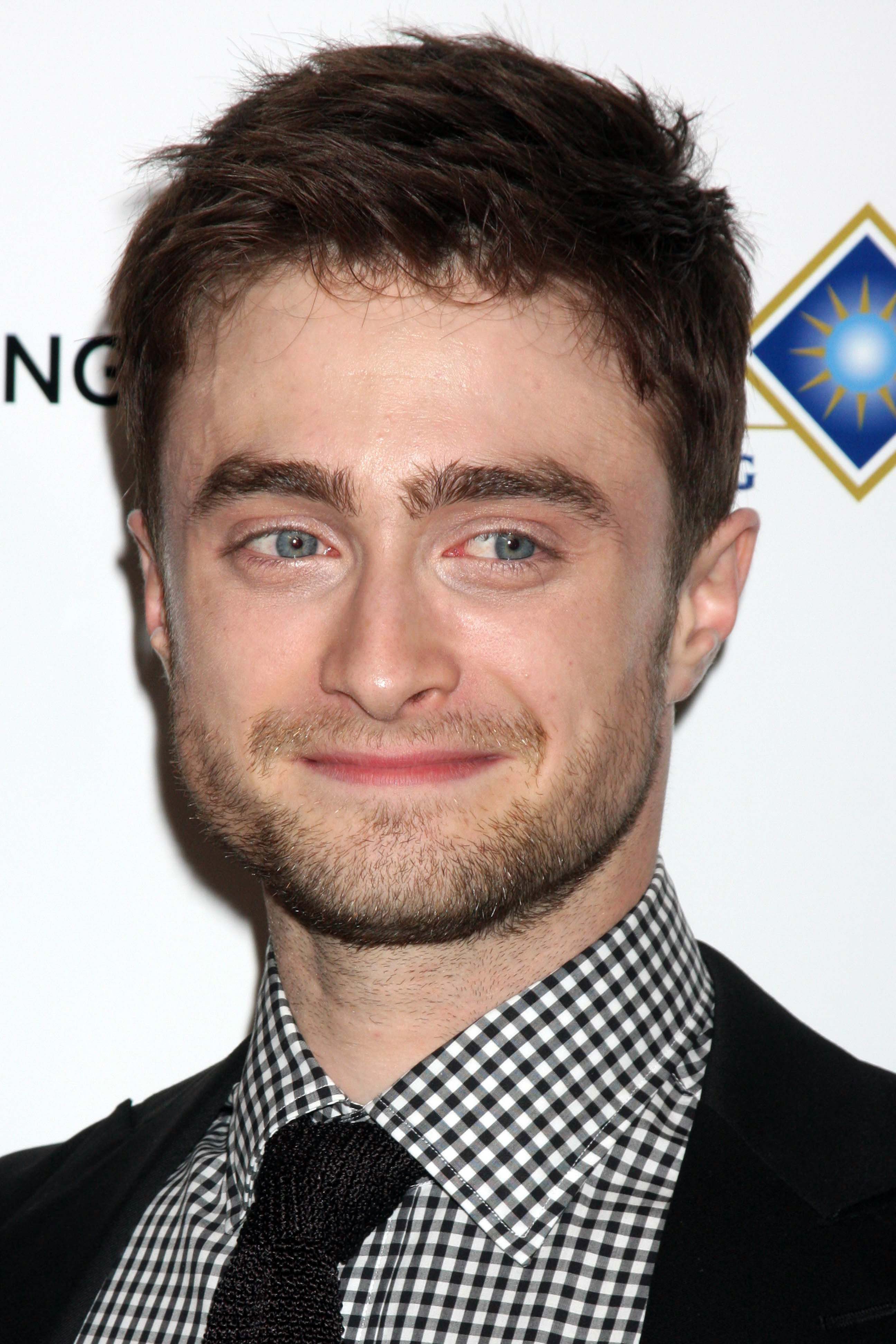 How To Ask Your Barber For An Ivy League Haircut?
The majority of barbers will know what you mean if you ask for an ivy league cut. In any case, it never hurts to be on the lookout for any potential problems.
Before going to the barbershop, make sure your hair is at least an inch and a half long. As soon as you're in the chair, ask your barber to cut the top of your hair with scissors, rather than clippers.
It's ideal to leave between half an inch and an inch on top, with the front a bit longer. Sides and backs should be tapered gradually using clipper guard sizes ranging from two to four.
Conclusion
The Ivy League Hairstyle is popular amongst men because it is stylish, sophisticated and, low maintenance. Much of the work has already been done by us, you just need to select one that suits you and go to your local barber to get the perfect Ivy League Haircut for you.