Having dandruff is a universal problem that both genders are facing, but it mainly affects the youth. Most of us have faced it at some point in our lives, and some are still facing it. If dandruff settles on our scalp for too long, it can result in bacterial formation, itching, hair fall, and even baldness. Many use chemical products for removing dandruff, but the best way is to go for home remedies as they don't have any side effects. Natural remedies for treating dandruff have been used for centuries. One of these most effective natural remedies is to use curd for dandruff as it is readily available in your kitchen. 
What are the Main Causes of Dandruff?
Lack of Shampooing
Dry skin
Diet
Use of Alkaline shampoo and hair products
Mental Stress
Age
Medications
Environmental Pollution
Oily Scalp
Depression
Is Curd the Magic that Works to Cure Dandruff?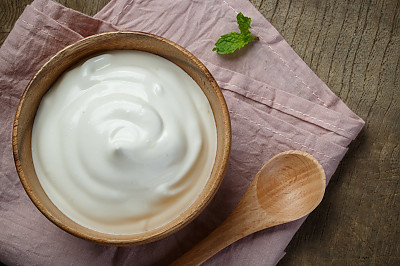 Curd is one of the best conditioners and an excellent tonic for improving the quality of your hair. Apart from reducing dandruff, it prevents hair loss as well. Curd is rich in vitamin B5 and proteins that are highly beneficial for hair. The protein content in Curd moisturizes the hair and also represses the unrelenting and annoying dandruff. Moreover, creamy Curd consists of antibacterial agents that reduce irritation and itchiness of the scalp caused by dandruff. 
How to Use Curd for Dandruff?
It is said that nature is the best chemist. The use of nature for human purposes is as old as humanity. All-natural things boost up and maintain your immune system both externally and internally. Natural products are cheap or even free sometimes and are said to be safe with no side effects. 
Steps to follow
Whip curd into a smooth paste in a bowl.
Wet your scalp with water, and rub the Curd onto the scalp.
Leave it on for about one hour and then wash off with water; make sure you wash the Curd thoroughly, or your hair will develop an unpleasant smell.
                                                          OR
Roast a few corns of black pepper and grind to a fine powder.
Mix in 2 teaspoons of this powder into one cup of Curd and blend.
Massage this mixture onto your scalp, leave it on for an hour, and then wash it off with a mild shampoo.
Some Other Ideas to Help you!
You can make a paste of methi powder and Curd and then mix it properly. Apply the paste on your scalp; it is essential to apply it to your scalp and not only to your hair. Let it settle for some time, and then wash it with a shampoo. In addition to removing dandruff, it will make your hair shinier.
 To eliminate the hair dandruff, you can also apply Curd's paste and lemon to your scalp. After letting it settle for 20mins, wash your hair with regular shampoo and get shiny hair.
You can also apply the mixture of Curd and pepper twice or thrice a week to eliminate dandruff. Apart from saving your scalp from dandruff, it will also provide shiny, soft, and firm hair.
Mix half a cup of Curd with a pulp of completely ripe banana. Apply this mixture to your hair once or twice a week to eliminate dandruff.
Mix curd and jaggery powder. Add lemon juice to it. Applying this mixture to your scalp thrice a week will help you get rid of dandruff. 
Add one teaspoon of honey to a cup of Curd, and then add lemon juice to it. Now apply this blend to your scalp directly and keep it for half an hour. Then wash your hair with shampoo having antibacterial and antifungal properties.
Many experts conclude that Curd has various benefits that have generated a greater interest in its use. It is rich in vitamins and proteins that are very necessary for a healthy scalp. Therefore it is worth a try. I hope this article will help you to use Curd in the right way for suppressing your dandruff issues. 
We know you have been suffering from Dandruff and have been changing many shampoos to cure it. Here is your Permanent solution. Do let us know the Results.