In these modern times, where men are paying more attention to their grooming and style, it is evident that they might need to know about, How to straighten hair. You might have to go out and buy some tools or borrow your wife or girlfriend's if you are taking the road of grooming and styling your hair. 
Several techniques are accessible to straighten the wavy or curly hair. The straightening of hair can be done for a short period with a blow dryer and brush, or a straightening iron will help accomplish straight strands.
A relaxer serves to fix the hair in a semi-permanent method synthetically. Learning through research and experimentation techniques will help you pick the sort of styling tool and the items that provide you with the best results.
Let's Look through some of the Ways you can Straighten your Hair!
1. Try
"Blow Drying"
Before putting heat on your hair, make sure your hair is properly washed and conditioned. Washing your hair makes it look clean and can be easily styled while conditioner softens your hair and all your curls can be loosened, making it easier to brush through. Gently pat your hair dry with a towel after washing them properly.
Apply coin-sized amounts of after-shampoo oil or serum. It also helps in smoothing your yours, moisturizing your hair and protecting them from the heat damage. Moisturizing hair is a crucial step before straightening your hair. 
Divide your hair into sections and start blow-drying your hair with the dryer on medium heat while combing from roots to the tips. Move the blow dryer along with the hairbrush to hold your hair in place so they can adequately straighten. Don't have the blow dryer over one section for too long as it puts your hair under the possibility of being damaged. 
2. Nothing can be better than a
"Straightener"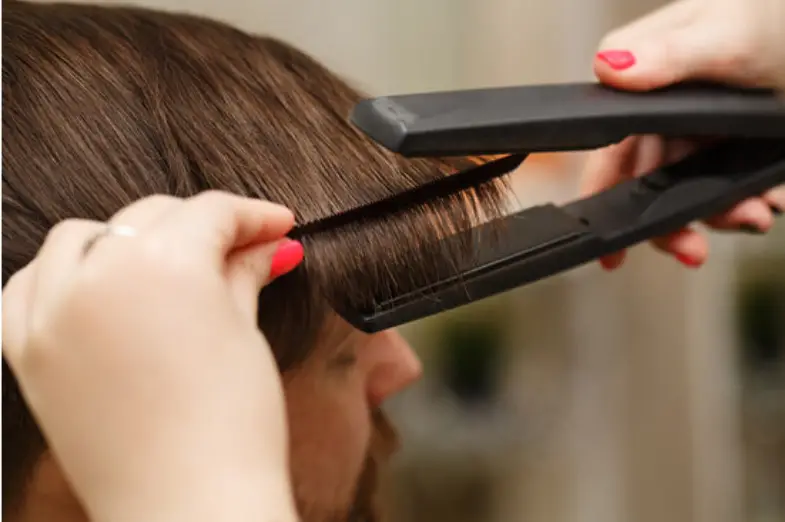 Again just like blow-drying, your hair needs to be properly washed before you start straightening them. The hair needs to be correctly and completely dry before using a straightener as wet hair burns quickly. 
Gently pat your hair dry and remove all excess water from your hair. It would help if you also blow dry your hair thoroughly before using a flattening iron or hair straightener on your hair.
Use a hair serum to protect your hair from the heat damage that the straightener might cause. Divide your hair into sections and hold the one area of your hair with a comb. Clip your hair between the flat iron just above the roots and move it away from the sources to the tips to straighten your hair.
 Do this with all the sections to straighten your hair and don't hold the straightener over one-quarter of the inch for too long as that can burn your hair. 
3. Know the new Term
"Hair Relaxer"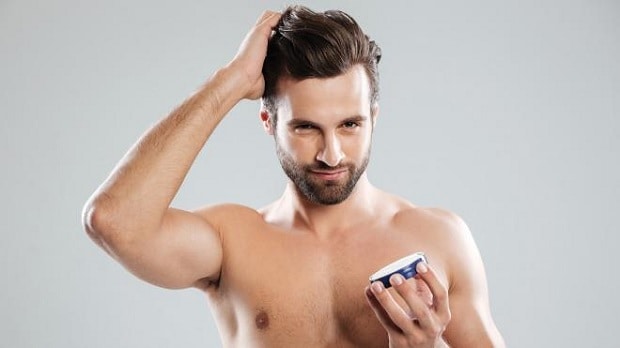 Using a hair relaxer treatment or a chemical treatment will keep your hair straight for a more extended period than the hair straightening or blow-drying technique. It will not permanently straighten your hair but just comparatively longer time as regular straightening can cause more hair damage and a tiring activity to do daily. 
It is preferred not to wash hair 2 or 3 days before getting the treatment. If you have a case of the irritable scalp, it can be aggravated using a relaxer when directly applied to the head. Shampooing the hair could likewise leave small miniature scraped spots on the scalp. 
The guidelines with the particular application techniques and the treatment's time duration should be followed carefully to protect your hair from damage. It is prescribed to look for the assistance of experts. 
Pour the chemical substances together in the cup and mix until it's very much blended and transforms into a white paste-y form. Divide your hair into sections with a wide-toothed comb and apply the chemical relaxer to your hair from roots to the ends. Do this with all the hair areas till the chemical relaxer is equally applied all over your hair. 
The guidelines will provide you with the same timer to leave the relaxer on your hair, and it is advised to strictly stick to that time limit and do not exceed it over 10-15 minutes. If you experience any irritating and burning sensation, immediately wash it off your hair with a clarifying shampoo. 
After a given time limit, wash it off with a clarifying shampoo if provided in the pack. If not, you can also use a neutralizing shampoo to wash your hair. Brush your hair after washing to see the results of using a chemical relaxer. The relaxer will keep your hair straight upto 6-8 weeks. 
4. Ever Tried the
"Hair Mousse"

??
You again will have to thoroughly cleanse your hair with shampoo and wash it off properly for using hair mousse. Gently tap dry your hair using a towel and remove all the excess water from your hair till your hair is damp. 
Take a coin-sized amount of hair mousse in your hand and rub it on your palms. Massage the mousse through your damp hair and special massage on the roots. Hair mousse not only straightens your hair but also helps increase its volume. 
After adequately applying the hair mousse, blow dry your hair while combing them with a round brush. If you are looking for a straighter hairstyle, it is preferred to dry your hair using a concentrator nozzle dryer. 
Brush your hair in an upward way. This upward brushing will help add more lift to your hair's roots and gives it more volume relying upon the style you have picked. You can decide to brush outward, in reverse, or away from your face utilizing a dryer with a concentrator nozzle to get a blow out hair look or then again you might need to put the diffuser underneath your curls and blow dry upwards to settle your hair and add shape to your circles. 
Well, straightening your hair isn't a big deal, but it does affect your look in a great way. So let us know which of the above ways you use to get your hairs Straightened? We are hearing you!