By now, we do know there exists quite a bunch of differences between having sex and making love. Anyone can have sex with a woman to satisfy their sexual curiosities, but it takes a real man to know exactly how to make love to a woman. Making love is not something that happens at the moment, a product simply out of raging hormones. 
A man knows that making love is an art, something eloquent and elegant, which sets him apart from boys and makes him different in every woman's eyes. Making love to a woman like a man is when sex is not merely getting it done and over with. Instead, it is an exquisite expression of passion.
Making Love to her like a Man!
1. Act like a Gentleman always!
When we speak of making love to a woman like a man, we are not talking just about the bedroom. Making love has a lot to do beyond the sexual side to it, and that is what real men understand.
To win a woman's heart, you must treat her like a lady. Open doors for her, walk on the side of the road next to her, and help her carry things.
Offer her your coat when it is cold, compliment her outfit or her hair or eyes when you see her.
By doing these things, you let her know and assure her that you are a man of value.
You are not just some boy looking for a quick go at sex. Instead, you genuinely treat women well no matter what.
This increases respect for you in her eyes to see you as a real man of dignity.
2. Never be Desperate!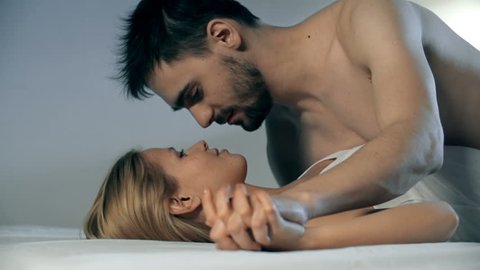 Of course, you can have sex with someone in fifteen seconds simply because you could not control your raging hormones, but this will not qualify as making love, and it only makes you seem like just another horny guy.
To make love to a woman like a man, you should appear as if making love is not the only thing that's going around in your head.
She should feel as if you won't jump into the bed with her any moment simply because you are too weak to overpower your sexual needs.
We do not mean to pretend as if you are not into sexual things to the point she questions whether you are straight or not.
We want you to show interest in the act without acting like you are desperate to do it any moment!
3. Always keep your Stand!
I am trying to imply that you should not be ready to go to any extent to have sex with the girl. This way, you will have no respect to be considered worthy enough to make love in the eyes of the girl.
Have your taste in things right from food, drink, wine to sexual acts!
It would help if you had your preferences of what you do like and what you don't rather than desperately saying yes to whatever she wants.
She will think of you more as a man of respect when she sees that you will not just jump into any random thing on the Earth.
Have your set standards for things that bring you particular pleasure and things you do not want to experience. 
4. Always Value her Preferences!
Another essential thing to keep in mind when making love to a woman is that you should not base it solely on your likes and dislikes.
Please make sure you get to know what she likes and dislikes and what her fetishes and fantasies are.
Once you get to know them, spend time teasing her about them; when she hears that you do have what she likes in your mind, she will crave you even more. 
No matter what you indulge in, make sure you ask for her consent before moving forward. That is what sets a real man apart from the rest while making love.
This way, she will know that you aren't making love just for your own sake, but you are doing it to pleasure her as well.
Keep her needs above yours and try to make her happy. If at any given moment you feel that she is uncomfortable with anything, stop it right away and ask her if she is okay.
5. Don't Rush, take it Slow and Smooth!
When you make love to a woman, you need to make sure you don't turn it into just a mere sexual activity that you are over and done within five seconds. 
Make sure you spend a reasonable amount of time involved in foreplay alone.
It does not have to be old and ordinary. You could involve food and wine and a few props to spice things up and make it enjoyable.
The sexual tension between you and the girl is what leads to the ultimate climax.
The more you make her anticipate what is about to go down instead of straight away to it, the better the experience will be for both of you.
Once the anticipation reaches its peak, making love will feel like heaven, though remember that making love is set apart from just sex because of love.
Make sure even while you are making love, she can feel the love and warmth you have for her through eye contact. 
6. Be Confident in your Gestures.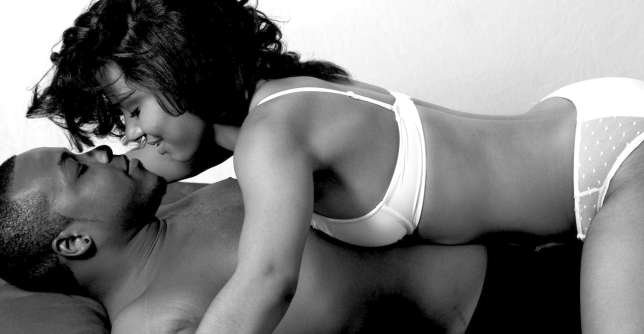 You cannot make love to a woman like a man unless you are confident and comfortable in who you are.
This can only happen if you stop overanalyzing everything you do. After all, it is making love, not science. 
Don't pretend to be anything that you are not just for the sake of what she might want you to be like. Instead, do it from a place of assurance. 
Have confidence in your love for her and respect for her; these are two qualities that can be felt from miles away.
These were some of the ways you could make love to a woman like a man. So go on and shine your love life brighter than ever before! 

Loving a girl can be simple, but getting the same love and respect back can be tricky and that's why these tips will help you get better in your Relationship. Worry less and enjoy more!

" "