Going to your job with a beard was considered a disadvantage at first, but thankfully some companies have allowed people to have what they call a Corporate beard. It is one of the best beard styles for the office. For the past few years, companies did not allow their white-collar officers or workers from having beards, but that's not the case anymore.
If you are working in the corporate world, then looking good is a part of your job, and a corporate beard will help you achieve that. You represent yourself while working in the corporate field and your company or the company you are working for. So, in this article, you will know more about the corporate beard style. 
What is a Corporate Beard?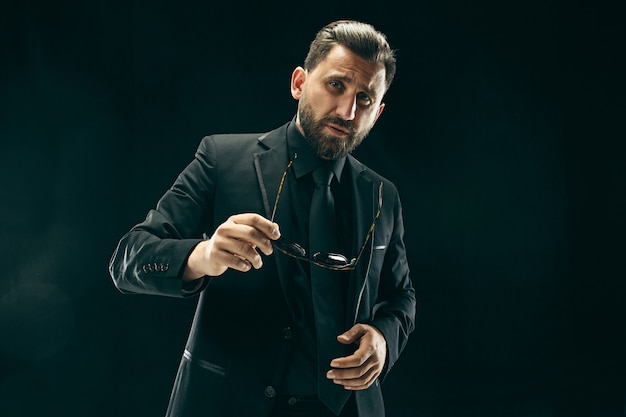 The corporate beard, also referred to as the "business beard", is a short fuller facial beard style that is evenly trimmed and well-maintained. It is ideal for the office environment since it will give you a professional look. It is effortless to wear style, looks very neat to the eye as well. It will also help in enhancing your appearance. The corporate beard gives you fuller facial hair that has to be maintained well. It is different from other thicker and fuller beard styles that are worn for various other purposes. This beard style works perfectly well with a formal dress such as a suit and a tie. The style works well with casual business attire as well.  
A corporate board will also give you confidence and reflect your age. This beard style is popular among younger employees. 
How to Grow a Corporate Beard?
Growing a corporate beard is not the easiest thing; you need to follow your facial hair routine. A corporate beard length should be between 0.5" to 1.0", you should let your beard grow fully and make sure not to leave any patches. Your beard takes about 1-2 months to grow fully. Some face structures are best suited for a corporate beard style like – 
Triangle face shape
Heart face shape
Diamond face shape
Oval face shape
You need to make sure that you use the best products to groom your beards, such as shampoos and beard oils. Beard oil should be an essential part of your daily beard grooming routine. It is specifically made for your facial hair. 
On the other hand, shampoos are used to clean your facial hair and to keep it moisturized. If you properly use these products, you will be on the right track to groom a neat corporate beard.
Trimming The Corporate Beard
When you feel that your beard is now fully grown, then it is about time you should begin trimming and giving it a good shape. For trimming your beard, having a good beard trimmer is an excellent way to start. There are various types of trimmers available in the market, so you can choose the one that you can adjust to the desired length of your corporate board.
It is crucial to maintain your trimmer level in the same position as to achieve a uniform style for your beard. Before trimming your beard, you need to wash and dry it properly. The next thing you need to do is trim your beard to a lower level to comb it in the process to make sure that it has the same size. 
You also need to maintain your neckline as well. Not maintaining your neckline could ruin your Corporate beard style completely, as it will then look untidy.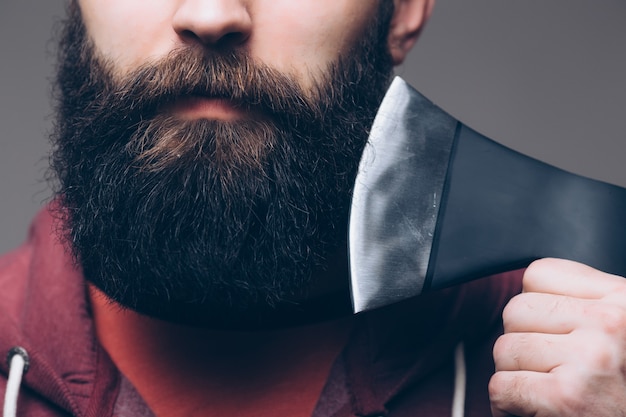 Points that will help you get a Better Corporate Beard!
Make sure to maintain your beard at the right size
Use the best of tools to trim your beard
Make sure to wash and dry your beard before trimming them
Apply best products for a better quality of your beards like shampoos and beard oils
The most important part, make sure to keep your corporate beard free of dirt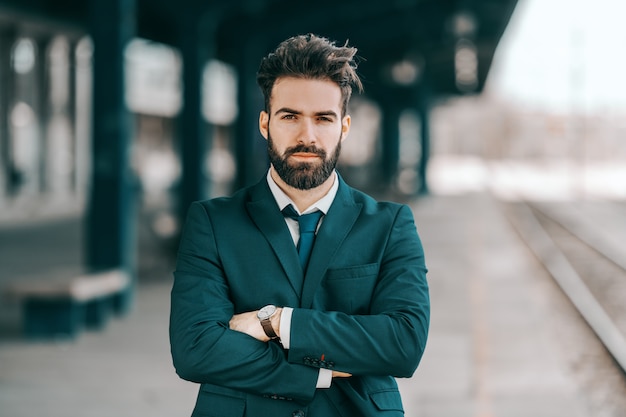 A corporate beard is not only for young employees but also for the achieved one's. Big names like the CEO of Goldman Sachs Lloyd Blankfein and the Co-founder of Google Sergey Brin also wear a Corporate beard. These big names having a corporate beard tells you that maintaining a good physical appearance is also essential, and a corporate board will help you with it. I hope this article helps in understanding the corporate beard style in a better way.  Do let us know what you Feel about this kind of Beard!