In relationships, you cannot avoid fights, and there are also going to be times when you have seriously disappointed your wife, and you will have to bear the consequences. You might do it unknowingly, and sometimes you might have a clue about why they are mad, but anyway, they are hurt, and you have to be very careful about what you are going to do next.
You may have found out; anger is very unfavorable to your relationships. An angry wife's hostile demeanor and behavior can exhaust all your energy; you will be left feeling disappointed and uncommunicative and subvert your happiness and the well-being of the relationship.
While you may prefer to maintain obliviousness to the fight between you and your partner and casually trust that sunny day will soon return, and everything would go back to normal if your partner is hurt by something that you did, handling the issue directly is typically the best way to go about it. 
Sometimes it might feel very uncomfortable being the first to call a truce and be cleaning up the mess you both have become after the fight. Still, it leads to honest conversations, which will help your relationship. Let's not wait and straight get into a few tips to help you deal with an angry wife. 
6 Pro Tips of Calming Down your Woman!
1. Show

"Compassion and Empathy"

to Her!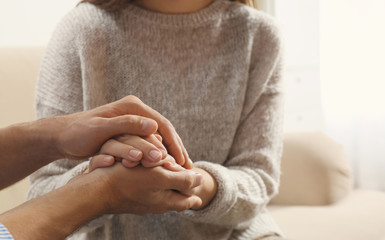 You should not ignore the situation and pass it off as menial or a joke. If your partner is angry, this action could hurt them even more, worsening the trouble and temperament. You might not understand why your partner behaves that way, but it does not mean you can dismiss their feelings.
You should be understanding and try empathizing with your partner. They usually want to be understood and reassured in that situation that what they are feeling is okay. It might not even be your fault but the main point to focus on is their hurt feeling at the moment. 
2. Never ever give

"Excuses"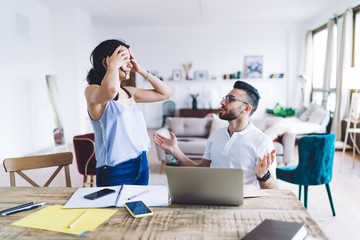 Explaining and giving excuses are two very different things. If you don't listen to her and just try to provide reasons to get out of that situation, it will cause problems for you in that relationship. An excuse is also not taking responsibility; it is just blaming anything else. 
However, an explanation is clearly stating why you hurt, even though you're not justifying or rationalizing your wrong actions, and it was also a lousy reason to hurt your partner, and you are here to acknowledge it. 
3. Face the Situation like a Man and Take up

"Responsibilities"

of your Deeds(If Any)!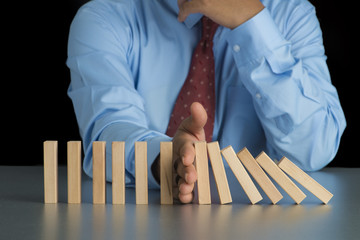 Again, there is no point in making excuses. If you did something that hurt your partner, even if unintentionally, it is just best to accept what you did and admit what you did wrong. 
It is essential to show your partner that you are not a coward and believe in facing the issue and solving them rather than just avoiding them. It is crucial to reveal to your partner that you are willing to make a mistake. 
4. Never get

"Angrier"

on her. Cool down and Solve the Issue!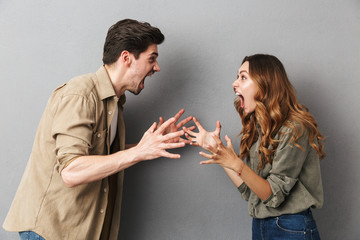 Getting angry at her when she is already angry is called is just counterproductive. Being calm is the only way to deal with your partner's negative emotions. If you put fuel in the fire, it will only burn longer; it is similar to getting angry at an already angry person and only ruining what is left. 
If you are all calm and collect when she is lashing out at you, it will also help your partner calm down. It will help her even realize how much rage she is, and it is time for her to converse rationally and no need to yell or be angry again. 
5. Talk it Out!

"Listen"

what she has to say!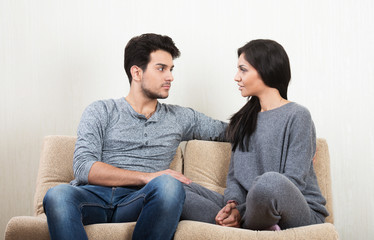 It is also essential for you to listen to her rather than just talk and explain your point. You have to listen to all her issues and understand the problems she has or is facing. 
You have to listen to all her issues and complaints before deciding to react to her in any way. Sometimes just telling someone your problems and ranting out also calms a person down, and they also find the solution themselves when they are finally calm. They just want someone to listen to them.
6. Take an Initiative and

"Apologise"

to her!
Finally, if it is your fault, be respectful and apologize to her. Not an unmeaningful apology out of pity or just wanting to get out of that situation. But a genuine, meaningful apology, saying you are sorry for everything you did and did not ever want to hurt her in any way possible.
Be as caring, understanding, and genuine you can be; it will only be helpful for your case and is also mostly the right thing to do in the situation where you are wrong. We know you are a strong man and you can solve this and much more. We Believe in you. Keep Shinning!