Always wishing to have that manly and powerful physique? Or just wishing to get rid of man boobs? Well, testosterone could be your best buddy for that but estrogen is always getting in your way? 
Moobs or man boobs are caused by the swelling in breast tissues due to hormonal imbalance and estrogen are to be blamed for it. The condition is known as Gynecomastia. Even though it is embarrassing, it's a common issue for men. The bigger problem comes when the breast or the boobs are uneven in men. 
The issue with estrogen is that it slowly eliminates testosterone and increases feminine characteristics in men. As testosterone is responsible for male traits whereas estrogen is responsible for female traits. But it can be cured by just a little change in lifestyle and giving extra attention to the diet. Surgery is one of the options to get rid of man boobs but does that even required when you can naturally reduce gynecomastia.
5 Foods That Reduce Moobs
To decrease the estrogen level it is important to increase testosterone levels. Consuming foods high in protein and omega3 fatty acid help reduce gynecomastia. Testosterone is the primary male sex hormone that is responsible for building muscle mass, strengthening bones, improving memory, and also increasing sex drive. So, let's dive into the list of foods that decrease the estrogens. 
1. Cruciferous Vegetable
Cruciferous vegetables like broccoli, cauliflower, radish, cabbage, kale, and other leafy vegetables, are vegetables that contain antioxidants and helps in reducing fat. So, they also help in reducing the estrogen level. Including these foods in your diet helps get rid of men's boobs or inflammation in the chest area.
2. Zinc-rich Foods
Zinc-rich foods such as raw milk, yogurts, pumpkin seeds, nuts, cashew, spinach, salmon, cheese, etc., helps in the production of testosterone. If you are working out, which is important then you might reduce the zinc in the body, and consuming zinc-rich foods helps in stabilizing the testosterone level in the body and also reduces the loss of testosterone. Eventually, it will help decrease the estrogens.
3. Vitamin D 
Consuming vitamin D helps in increasing the sperms as well as testosterone levels in the body which helps to get rid of men's boobs. VitaminD foods are like mushrooms, cereals, porks, eggs, fish, etc.
4. Fresh Juice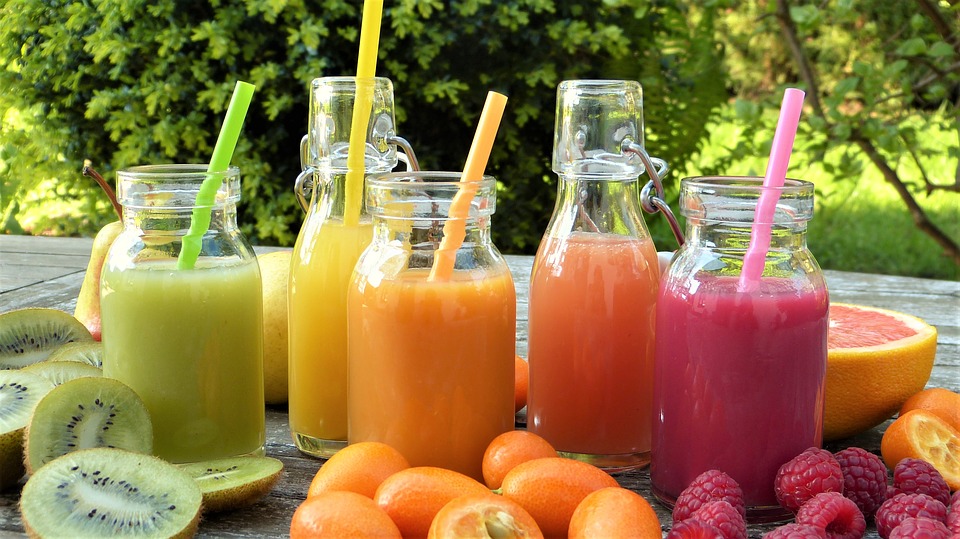 Fresh Juice helps reduce gynecomastia as the freshly squeezed juice detoxes the body and results in negative fat loss. They are low in calories and contain natural sugar instead of refined sugar which boosts estrogens. It also helps in keeping the body hydrated. Squeezed juice of carrot, pomegranate, orange, cucumber, pineapple, and so on are very beneficial.
5. Healthy Fat
Rightly heard, fats help decrease the estrogen level. Ironically yes, Diamond cuts diamond. Healthy fats eliminate negative fats in the body. Healthy fats such as saturated fats like egg york, coconuts, olive oil, avocado, coffee, resins, ginger, almond, etc help in cutting bad fat.
5 Foods You Should Avoid To Get Rid Of Man Boobs
1. Soy
Soy, be it soy sauce, soy proteins, or soybeans, Soy is the biggest source of estrogen also known as phytoestrogens. It mimics the estrogens into the body which leads to the rise of secondary sex traits. 
On the other hand, if the soy is traditionally fermented then it is meant to help reduce gynecomastia. But the soy found in western countries is genetically modified or processed.
2. Refined Sugar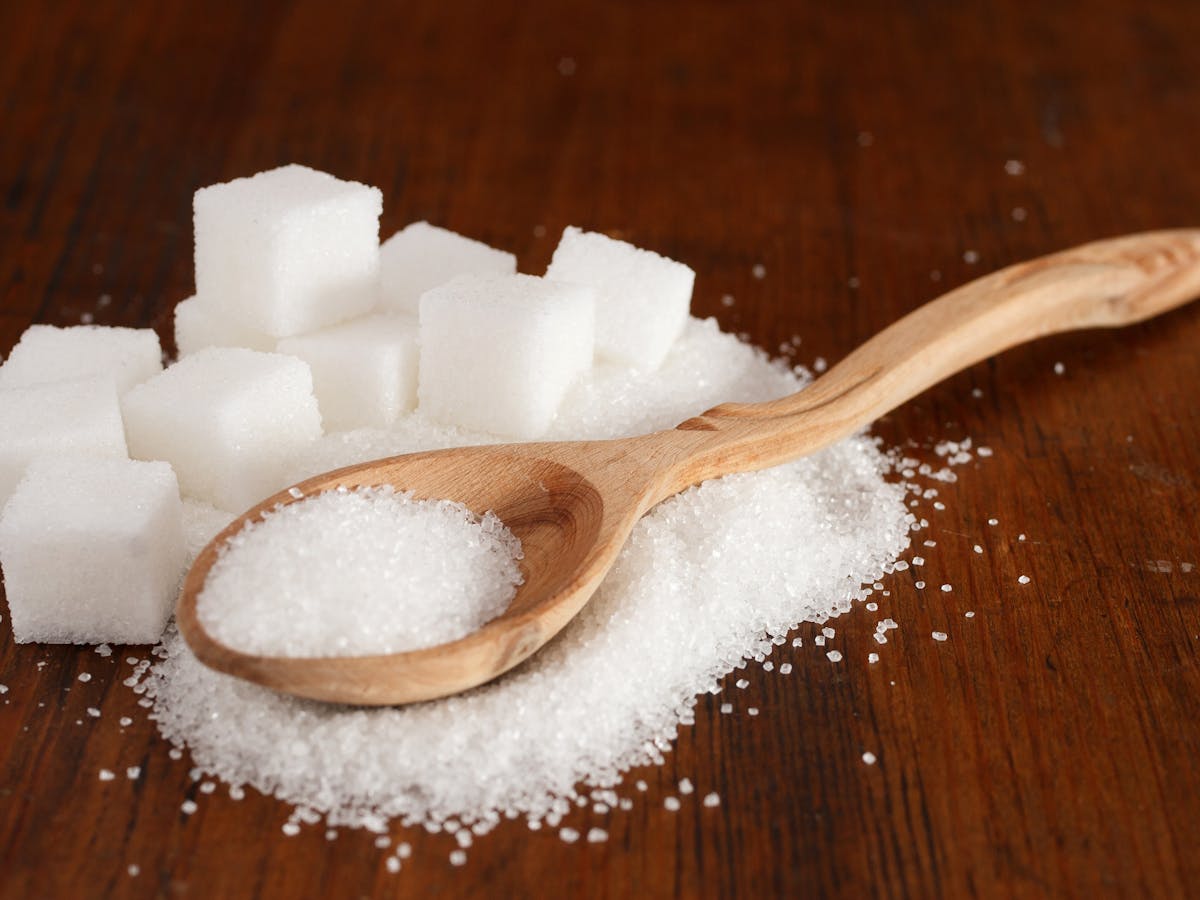 It's a well-known fact that to lose weight you need to avoid excess consumption of sugar but there might be few more reasons to ditch them. As the body starts to store fat which is caused by insulin, it lowers the level of Sex Hormone Binding Globulin. Sex Hormone Binding Globulin helps in binding testosterone and estrogen together which leads to less free estrogen but as its level gets lower due to insulin there will be more free estrogen. 
Another reason is that more the number of stored fat will cause more excretion of estrogen from that stored fat.
3. Plastic Bottle
Plastic bottles or containers which contain BPA. BPA stands for Bisphenol-A. BPA is a synthetic compound found in plastic bottles that are used to harden the plastics. It is also known as a hormone disruptor that acts like the estrogen in the body. The problem with BPA is that it comes out from the plastics and dissolves in water which we end up drinking and it results in an increasing feminizing effect in the body.
Other issues from BPA are that it can increase male infertility and can also be the result of breast cancer. It is more dangerous when the bottle or plastic is hot. The simple way of avoiding BPA is to stop using plastic bottles and use other bottles like stainless steel or glass bottles. 
4. Beer
Might sound harsh and bad but it's true. Beer can also boost the production of hormone estrogens. Beer contains an ingredient called Hops which is one of the three ingredients, barley, and water. Hops are preservatives that are high in phytoestrogen and the majority of these estrogens are in the form of estradiol which results in reducing the free testosterone. Which doesn't sound great, right?
But worry not, there are many other beer brands that do not contain hops on them. So why not look for better alternatives. 
5. Beans 
Last but not the least, beans can also be the reason behind the high level of estrogens. Beans are meant to be less expensive alternatives for high protein but they are also high in phytoestrogen. They act as estrogens in the body. Beans are also high in phytic acid. Phytic acid grabs into the minerals and takes them out of the circulation from the body. 
Deficiency of minerals is never acceptable especially when it comes to building a powerful physique. 
These are some foods that reduce moobs but along with these changing the lifestyle is also important. Let's say you are avoiding the foods you need to and also intaking the foods you should be intaking but at the end of the day you are again consuming those junk and not exercising at all, it will just make the situation worse. Exercise is also important to decrease the estrogen as obesity can also be one of the reasons for it. Taking the right diet and working out continuously will surely help to reduce gynecomastia and have a healthy life. Not only that but it might also help you get your confidence back.
So, have healthy eating and healthy living!!!