Not many know about the benefits of fermented rice water. Rice water is very useful for hair growth and skin care as well. Rice is a salient part of the diet in many countries around the world, supplying the much-needed daily calories for many. Just make sure to rinse the rice with water and then throw away the water after the rice is properly cleaned. 
What is Rice Water?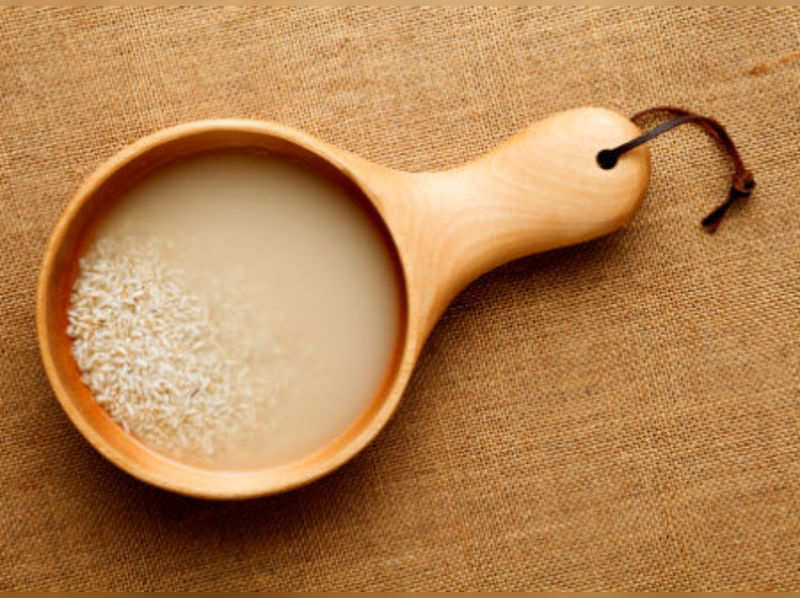 Rice water is a suspension of starch obtained by draining boiled rice or by boiling rice until it completely dissolves into the water. It may be used as a weak gruel for invalids. It is especially effective in the treatment of diarrhea such as that arising in cholera. It rises to the top of the pot when cooking rice or after rinsing rice. It is being used by Asian women for multiple treatments for hair and skin. 
Brief into Fermented Rice Water!
Fermented rice water is water that is prepared after letting the rice ferment and turn slightly sour. The benefits of rice water are further enhanced when it's left to ferment even longer.
Benefits of It on Hair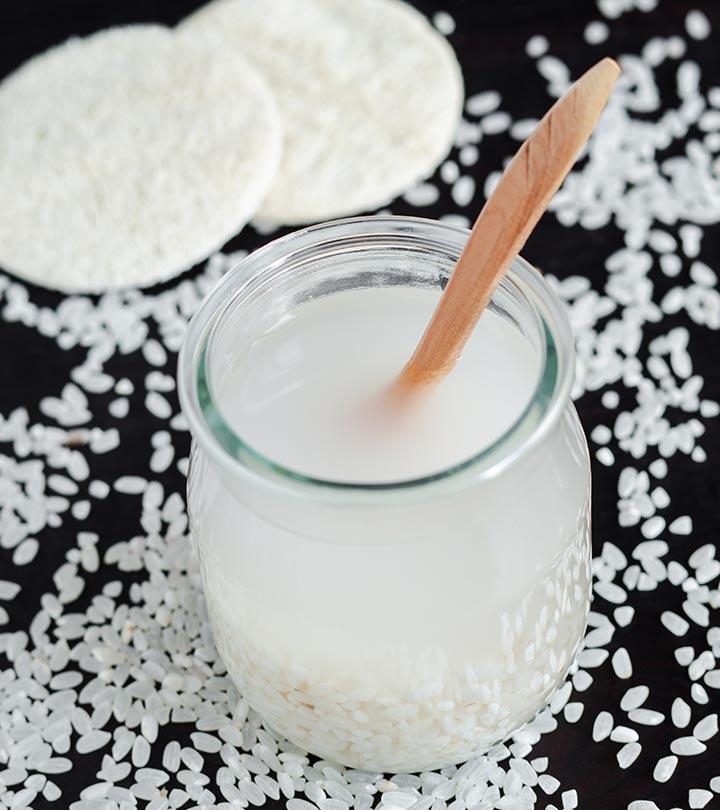 Rice water contains vitamins B, C & E, which are very important for your hair.
Rice water contains inositol, a carbohydrate that helps repair and strengthens your damaged hair. 
The carbohydrate that it contains also helps boost your hair elasticity.
Rice water has saponins, a natural cleanser for our hair, thus making it suitable for washing. 
Benefits for Skin
It also has phenolic and flavonoid compounds, which can minimize free radical damage to your skin from environmental factors.
Rice water contains minerals that can help tighten your skin and shrink pores.
Rice water helps reduce redness caused by acne and clear blemishes.
The starch in rice water can also soothe inflammation from skin conditions such as eczema.
Cleansing your face with rice water helps improve overall complexion as well.
Easy Steps to make Fermented Rice Water at Home!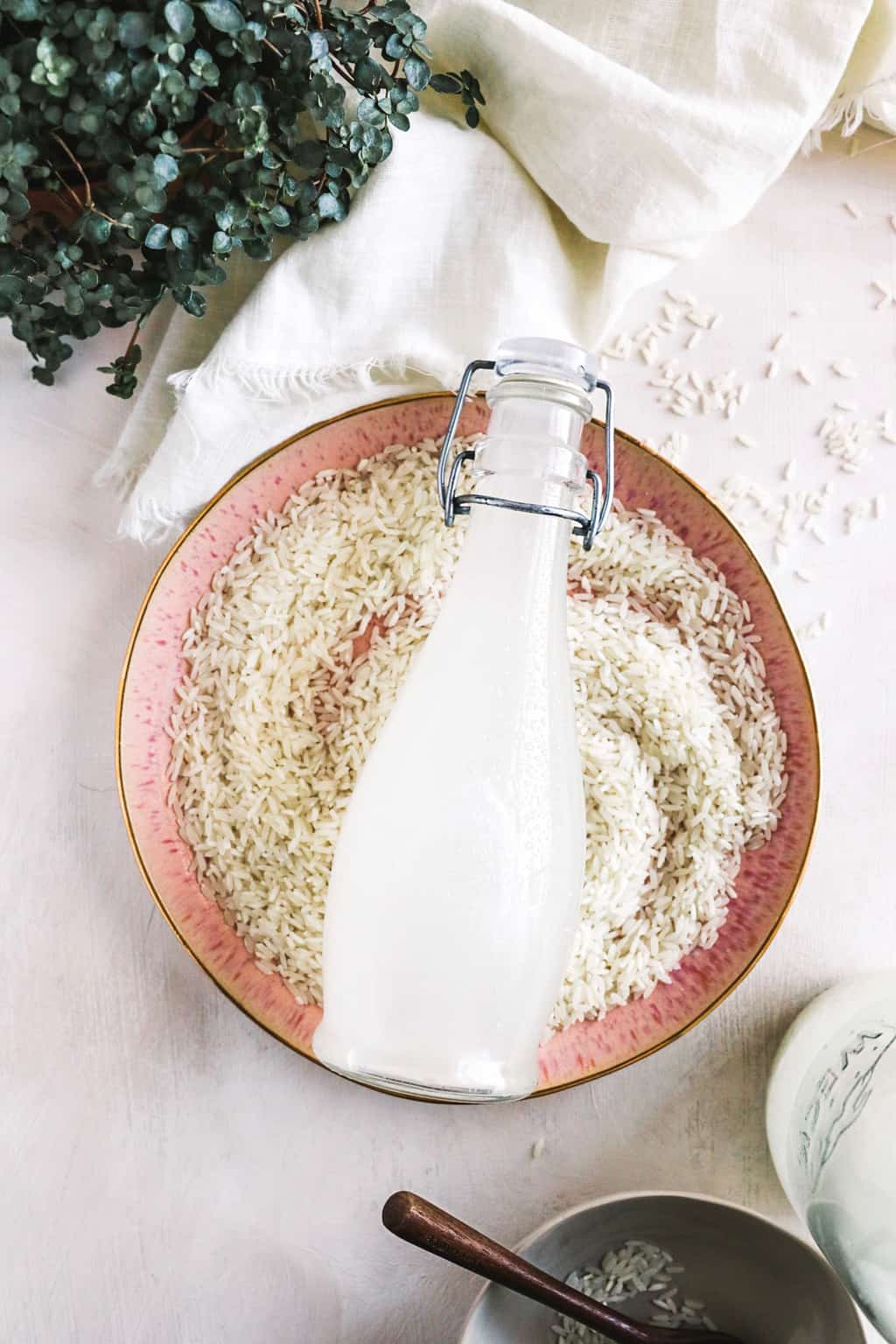 Step 1: Rinse any type of rice, then soak the rice in water for about 20 minutes.
Step 2: Strain and pour the rice into a glass container.
Step 3: Afterward, strain the water into a bottle and set it aside overnight.
Step 4: By the next morning, it should have turned slightly sour and started to ferment.
Step 5: Pour the rice water into a pan, cook until boiling, then remove from the stove and allow to cool. 
Step 6: Add a few drops of your preferred essential oils such as ylang ylang essential oil or lavender essential oil. You can also add five drops of Vitamin E oil.
How to Use this Water for your Skin?
After cleansing your face, use a cotton ball to soak the rice water and apply it all over your face.
Let it dry, and then apply your moisturizer.
You can also use rice water as a liquid base in a moisturizing face mask.
How to Apply it on your Hair?
Once a week, use the rice water like shampoo. 
It is pH balanced and thus will work as a conditioner as well.
Rice water is concentrated and quite strong, so make sure to dilute it with about 2 cups of Distilled water. 
Your hair might not like it as a final rinse, so make sure to use shampoo instead, followed by the rest of your routine.
I hope this article will help you know how you could use Fermented rice water for your skincare and improve your hair growth as well. It's not rocket science; you just need to use the ingredients in proper proportion.
We hope you got a greater insight into Fermented Rice Water and its Benefits. Once you start using it, let us know what are the benefits you got from it. Keep Shining!