Women and sex. It sounds like one difficult region for men to decipher. Where women are of several kinds and types, what kind of lovers they are in bed are also of several kinds and types. Some show similar attributes in bed as they show in their lives, while some could be a little different or completely different while having sex.  There can be Different Types of Women in Bed and we have to Understand rather you have to understand what kind your Woman is!
In most cases, men are pretty simple-minded, which makes it difficult for them to understand what kind of lover their women are in bed. I understand the fact that these things are very subjective to each woman, but this might help men who are constantly in worry of accidentally hurting or offending them in bed. 
One piece of advice that will never go wrong is asking your partner what they prefer and what all things they are comfortable doing. And before we get stuck at more advice, here are some types of women as lovers in bed. 
Let's Go through Nine Types of Women in Bed you'll meet during your Sexcapades. 
1. The Kind Everyone is Afraid of: The Worst
They are like dead fish on the bed. They believe that it is a man's work to do everything while they are having sex. They usually don't like going down on men or reciprocating any kind of effort in bed. They are usually a turn-off because even if you are extremely horny, they can turn you off with their non-responsive attitude. 
Sex is a two-way thing, always. Only one person's efforts will not make the sex life amazing. Having sex is a beautiful art of learning about each other, satisfying and pleasuring each other, and being completely comfortable with each other. 
2. The One who Shows Fiery Behaviours: The Wild One
Now I call this 'wild' one because those habits are a little wild, which does not exactly mean a bad thing. They can mean good or bad depending on one's preference. These women like scratching your back, biting your ears and leaving hickeys all over you. Some men prefer this a turn-on, while some don't really prefer having marks all over their body. For those who prefer this, it is advised to use a moisturizer before sex; scratches on dry skin burn more. 
Here reciprocating this action might turn into a huge turn-on for both of you in bed. Don't bite her too hard; just nibble here and there. Show her you can leave marks on her too, as a memory of what all you did in bed till next time and make sure she likes it.
3. The One who will guide you through the Act: The Alpha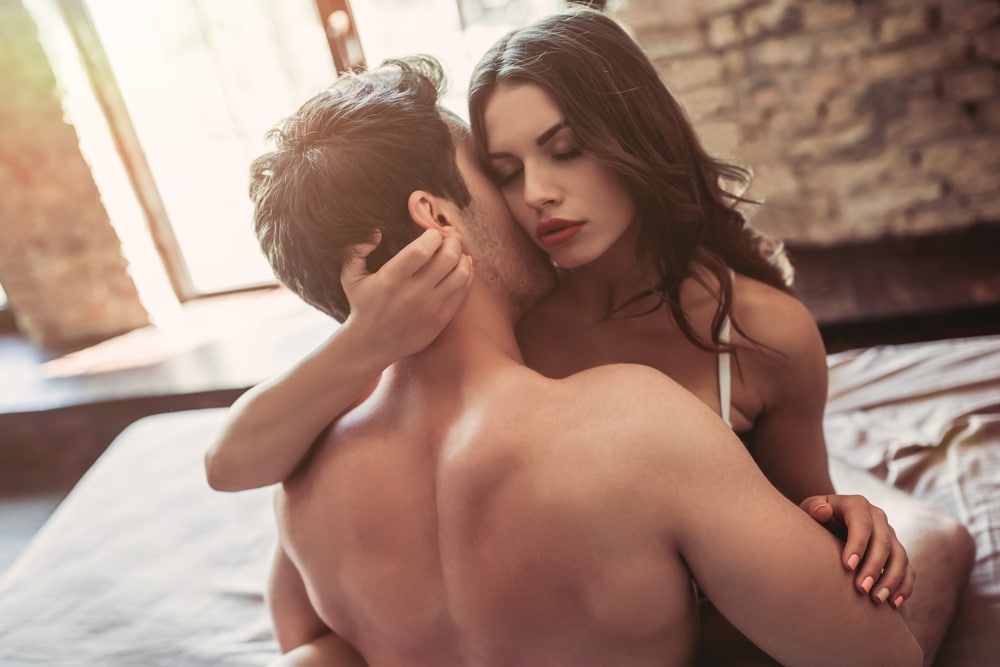 If she is confident, knows and tells you exactly what she wants and maintains her dominance, you are most probably dealing with a Dominatrix or an 'alpha' female. They are pretty clear in what they want and what way they want it. They are also very well-versed in controlling men and making them obey. 
This is also a preference for men. Some men prefer dominating females, while some might like being the dominating one. Now since she is a dominatrix, she might be pretty good at keeping her arousal under control, so you might also have to worry about coming too soon. 
4. The One who likes Adventures: The Fun One
Now, these females are something. They like to be dominated. They like to be treated roughly on the bed. Being submissive, she could be into role-playing, bondage, asphyxiation or a lot more things. 
While these females might bring out the inner alpha in you and love you sexually adventurous, they can also be equally challenging. If you don't have enough experience or it is your first time trying to be dominant, you might become anxious and ruin the mood of the room. So it is better to start slow and learn your moves thoroughly before using them on her. 
Now, now, don't just assume with signs that a female is submissive. It is better to ask her if she likes being treated roughly in bed and what all things are she comfortable with. If you surprise her suddenly with any of these, either it goes amazingly well (which is a very long shot tbh), or it could go down very, very badly, so please have a conversation about this first. 
5. The One who Happens to Change: The Bi-Polar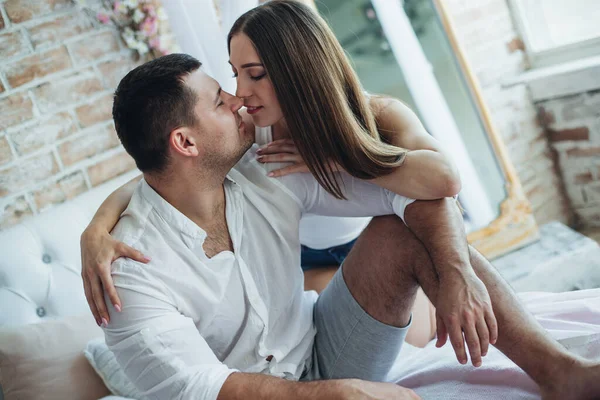 I call it 'bi-polar' kind, again not in a bad way. Their personalities kind of switch in and out of the bedroom. For example, out of the bedroom, some ladies can be very strong-headed and fixated on their plan, and not like the idea of being told what to do outside the bedroom, while inside the bedroom, they can be very submissive and like to be told what to do and be handled by their partner. 
It could also be the other way around, but nonetheless, these ladies are pretty surprised when it comes to their life inside and outside the bedroom. So don't just guess what a woman likes inside the bed because it is a very personal preference and it could be anything.
6. The One who is Only for the Rebound: The Rebounder
These are the kind that is usually trying to get over someone. Sex with them can be boring, or it can be good, but either way, something might still feel lacking. They might not be enjoying it as much, or you might not be as much into it as you are with others. But it all comes down to what your situation is and choice, if both of you don't have any problem in pleasuring each other, then it is great. 
And hey, if it is by choice and everything is consensual, then you can do whatever you want behind closed doors. It is seriously none of our business, and we are not here to judge anyone. 
7. The Pissed off One who is Afraid of Everything: The Freaked
These are the scaredy-cat ones. They are scandalized by even little advances you make towards them, and you have to be really careful with them. They have either not have had sex before or have just had it. They are skeptical about everything, and making them comfortable should be your priority if you are looking for a healthy relationship between the both of you. 
You have to typically make small and slow advances towards her and not try to rush into it. If you try to rush into it, things could get pretty bad pretty fast and, most importantly, make her extremely uncomfortable. So you have to be careful and make extra efforts to make her feel comfortable. 
8. The One who Fakes it a lot: The Screamer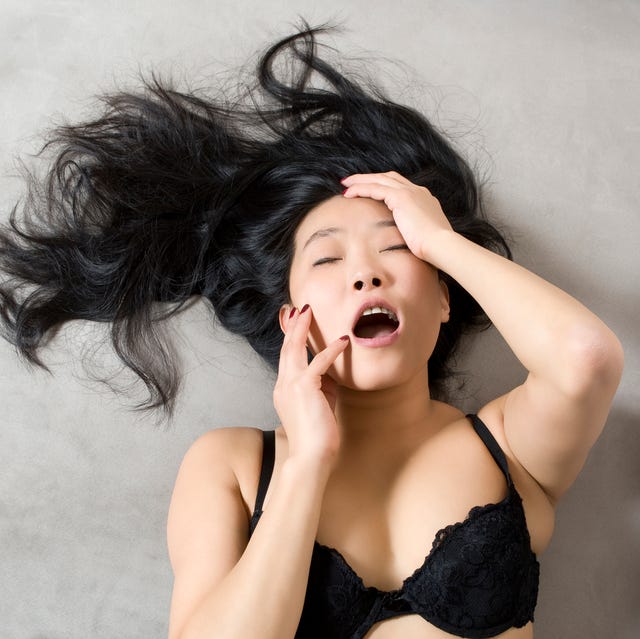 You will probably know if you are with her or not because they will literally scream and moan extremely loudly while going at it. You would see her take it well and experience the joy of it, which can also be awkward if you don't have thick walls in the room because the next morning, everybody would understand whatever they heard last night. 
Some people love to bask in the glory of a scream and moan filled room, which shows their efforts into satisfying their women. But you can not have people in the next room knowing what you are doing in your room then you can use tips such as to kiss her hard on her lips to muffle down those moans, if she is okay with it and into it, you can also keep your hand on her mouth or even ask her to suck on your fingers, I'm just here for suggesting, y'all. 
9. The One who is in Love with You: The Romantic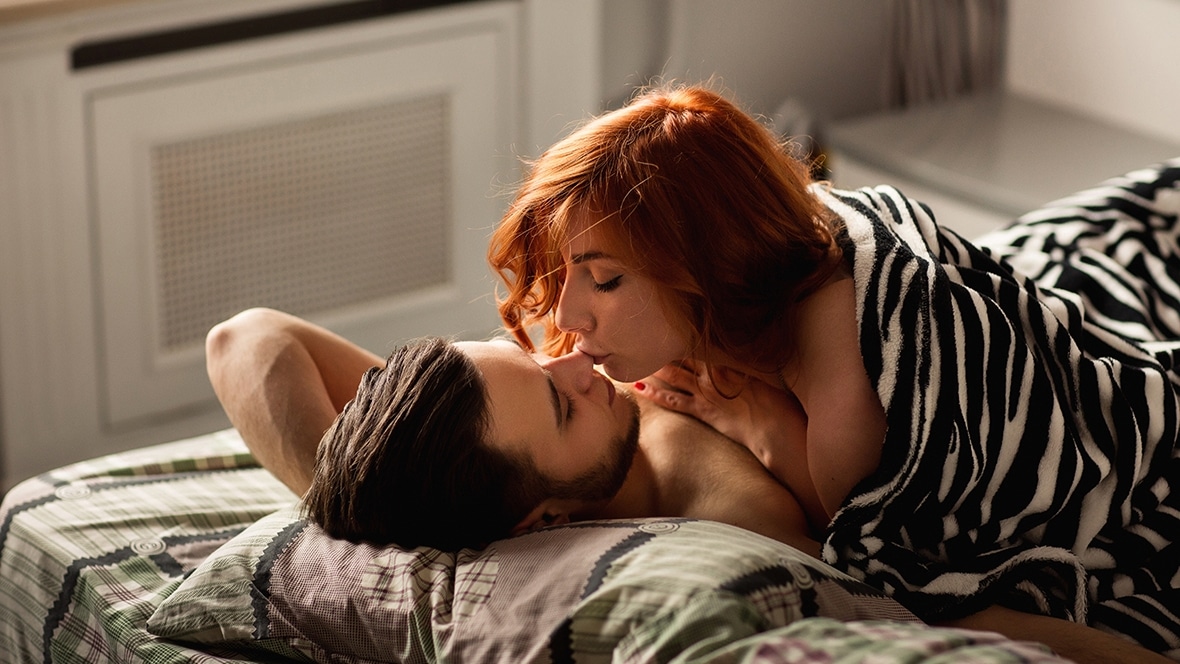 Last and not least, my favorite kind. The love-stricken ladies, not having sex but making love. They are literally out of a romantic Julia Robert- Richard Gere movie. Only good sex will not satisfy them as they also need passion and connection, and love from the one they are having sex with. They are all in for longer foreplay, building a connection and trying new things but with the same person. 
You don't usually find her in casual relationships, but rather in relationships where you build connection and passion between the two of you. Lots of caressing, forehead kisses, cute pecks, hugs and cuddles are required for their nurturing. If she loves you and let me tell you, the 'making love' part would be amazing. 
All women are different and beautiful in their own way; these are just general attributes most of them have. They all have various ways of reacting to a situation, so it is better to make yourself familiar with some of them. I hope this helped you guys in some way possible. Well, let us know what is Your Experience of these 9 kinds of Woman.