In recent times, the term Making Love has come to be seen as something clichè and outdated. People think it is just a sober way of saying having Sex. The real fact is very far from it. Making love and having sex are two very different things. Know the Difference Between Making Love vs Fucking.
Is there any Difference Between the Two Acts?
Here we will surprise you by educating you how both these things are quite different from one another. Yes, you heard it absolutely right, Making Love vs Having Sex are poles apart when it comes to emotional connection.
When you make love, you have sex, but when you are fucking you don't necessarily make love.
Making love covers all the aspects of our needs right from emotional, mental, and physical, whereas only having sex derives you instant satisfaction of your sexual needs.
A misconception formed by this generation about making love and fucking is that making love comes with a lot of baggage of emotions and can end up hurting you.
Whereas fucking will cause no hurt or bruises to emotions since no emotions are involved.
Science says random fucking causes more damage to self-esteem and mental well being than any relation ever can but more on this later.
What is Soulful Love Making?
When you genuinely feel emotions for someone, when you care about them, then having sex is just a bonus to it.
You don't have sex with them because you cannot control yourself. It is a deliberate move because you are in love with them.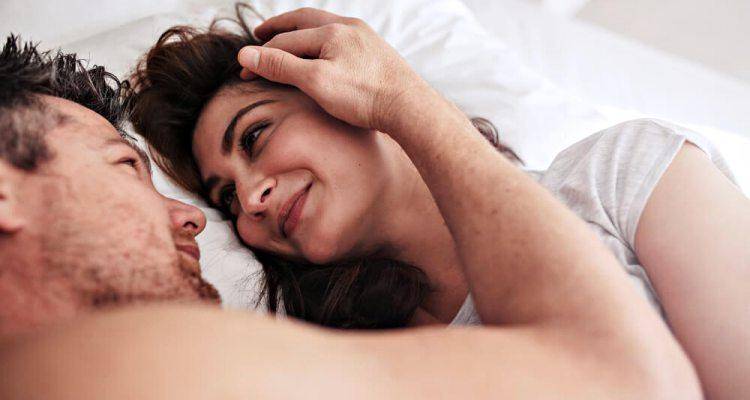 The thing about making love is even if you knew you couldn't have sex with them, you would still be okay with it.
Scientifically, our body works because of a bunch of hormones. 
When you are in love with someone, your emotional side to your mind is delighted. Thus, the sexual side doesn't overpower it.
That is why making love is more like a cherry on top of the cake, the cake being love.
In this way, having sex is used to become closer and more intimate with the person you love.
It is a means to maximize your intimacy with one another to build a stronger relationship.
Sex that Doesn't Involve any Emotions!
Having sex without feelings, emotions, or attachment is merely fucking. In this case, you are using sex as a means to satisfy your sexual needs and desires.
There is no scope of forming intimacy or a bond rather the opposite.
When you are fucking someone, you are using them almost like a lemon; you squeeze it to derive its use for you then afterwards throw it aside.
As cynical as it sounds, that's precisely what fucking is like. You use them as an object to fulfil your needs
You view them as desirable and only look at them from the perspective of sexual pleasure.
There is no sense of connectivity or bonding through conversations or emotions.
Having sex is the end, unlike making love where sex was a means when you are fucking the end goal is sex that's all.
You are in Safe Hands! We wont Judge You!
If you expect us to preach and label fucking is wrong, then you are mistaken.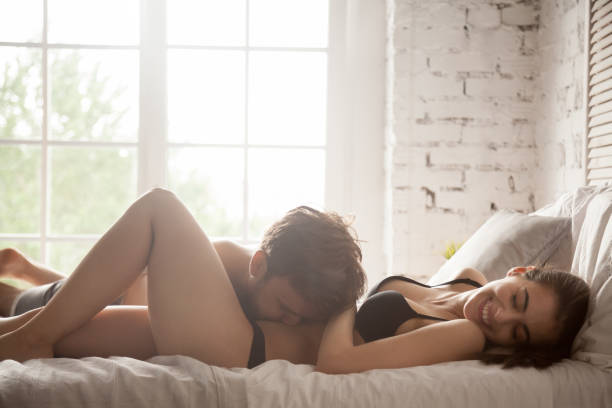 There is no such thing as right or wrong; it depends on individuals and their mutual needs from one another.
Some people are looking for a deep bond, and only then think of sex to make love.
Whereas some people are only looking for flings and hookups and sex is to satisfy their desires.
To each to its own. If both the sides are on the same page, then no one else has any right to point out what is wrong or what is right.
Understand the Psycology behind Making Love
Humans have primarily been designed in a way, and even science backs it up, saying that if they do have sex, their brains are wired to form emotions for the person they are having sex with. Contrary to what we believe, humans do not just have sex for biological reasons, unlike animals.
We are humans for a reason, for our ability to feel emotions.
That is why many times, even if something starts as just casual fucking, it ends up with either catching some feelings for each other.
It is not intentional; it is just chemicals formed in our brain after sex which comes across as feelings.
That is why often it is observed that people who engage in casual sex rather than making love are left feeling 'empty' inside.
No matter how much they try to fill in the void inside them by sex, it never succeeds.
The reason being humans need to feel emotions, love, care and affection.
No amount of casual sex and fucking will ever make up for these emotions that are entirely fulfilled while making love.
It so turns out it is not us but a science which tells you to engage in making love rather than fucking for the well-being of your emotional and mental health. 

Making love is like an all in one that covers all aspects right from emotional fulfilment to fulfilment of sexual needs. Whereas fucking gives you short term instant pleasure but leaves you emotionally and physically drained in the long term.

" "