Deo Or Perfume convey a message of pleasant aroma and pleasing body odour. Although the essences of these two words are scent orientated, they are different in their composition and their specific usage. 80% of men don't know the critical difference between both, which leads to using the wrong product at the wrong time in the wrong way. This article will help you to see the difference between Deo and Perfume.
Insights on a Perfume
Perfume has a more elegant air to it from its usage to the composition and the names given to perfumes. Generally, the smell is the more expensive product.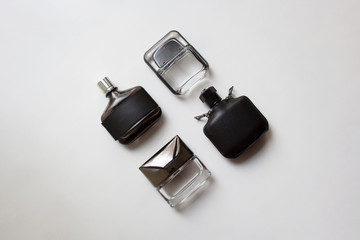 Perfume is an aromatic mixture of different fragrances. It is composed of essential oils and solvents used to produce the required aroma. Perfume makes a person feel good as they improve the way they smell with the perfume's scent. Perfumes today use many different essential oils from various sources. Aromas can be floral based, spicy or woody. They can be fruity or of herb fragrances and then combined to suit the different types of perfume. The perfume itself is applied to the clothing.
Insights on a Deodorant
 On the other hand, Deodorant has a definite clinical value and is designed to mask unpleasant body odours. Deodorant will have aroma in its composition, but it is used differently on the body. The use of Deodorant is preventative as well as being enhanced by creating a better general body odour.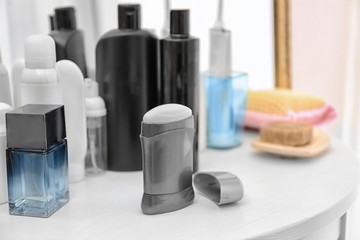 Deodorant is used to mask body odour produced by the bacteria that thrive on sweat. Sweat as a body fluid does not have a strong smell, but the bacteria that thrive in warm moist places love armpits and other body areas. Deodorant has a fragrance, but it is composed of deodorizers to help control the natural body odours. Deodorants do not stop body odour, but they can suppress and neutralize the scents resulting from bacteria and sweat together. Deodorants are alcohol-based with chemicals added.
What is all the Fuzz about Deodrants?
They have a high concentration of alcohol to suppress the foul odour by bacteria and are advised to be applied over the skin for the most effective use. The chemicals help eradicate the bad smell from the body and neutralize or give a pleasant essence and make you feel fresh and active. Moreover, many people tend to spray Deodorant over clothes, which is something very wrong and can result in staining clothes because of high alcohol in the composition.
The Composition of Perfumes!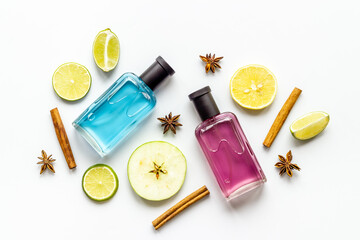 On the other hand, Perfumes are mixtures of oils for fragrance and are applied over the clothes for more extended and effectively stay the fabric of clothes holds the substance for a more extended period. Using perfumes over the body will not help anytime. The aroma might last for 15-20 minutes but will eventually wash off. And good scents comes with a price you will not use it in a way where you cannot enjoy it longer.
The Correct Usage of Deodrants!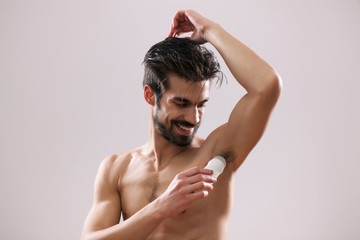 It is an everyday commodity for many teens and men to wear every day after their bath at colleges or their workplace. And this is precisely where you should wear deodorants, to your workplaces, to your day to day works. You have high chances of facing the heat or maybe doing physical work and don't want to smell badly by the time you take your lunch. Deodorants are cheaper than perfumes and are meant to be worn more often on casual and informal occasions.
Do we Use Perfumes Correctly?
They are not just a casual commodity, but it's a luxury accessory that is only meant for special and formal occasions. It adds up to your personality and makes you feel a bit richer and sophisticated. Perfumes can be carried as a statement that you are here to impress. And scents help you to drag attention to people with a message "-that you are a man of dignity and discipline, and you have given enough time to be ready for the moment to the last bit."
Final Tip: 73% of women like men who smell good. So whether its a date or a casual meet in the park wear your aroma well and effectively.
So guys, if you want to make a First time impression, then you should choose wisely how you want to smell. Do let us Know, what are your Favourite brands and what do you swear by?