Hair loss is a serious problem both in men and women. It is no longer related to old age. One of the biggest reasons which almost everyone wants to avoid is stress. Though that is not the main cause, it has become a common cause for all. But it is a serious issue, especially for men. And they worry about it more as they have to keep shorter hair than women.
 The hair loss starts mostly from the crown region of your head. Usually, it happens when you start to grow older, but it can happen at a young age. And if it is occurring during your youthful years, then it is generally a genetic issue, and if not, it can be a disease he is suffering from. Therefore if it's happening during the adolescent period, one must be diagnosed very well and visit a doctor.
What is Meant by Crown Hair Loss?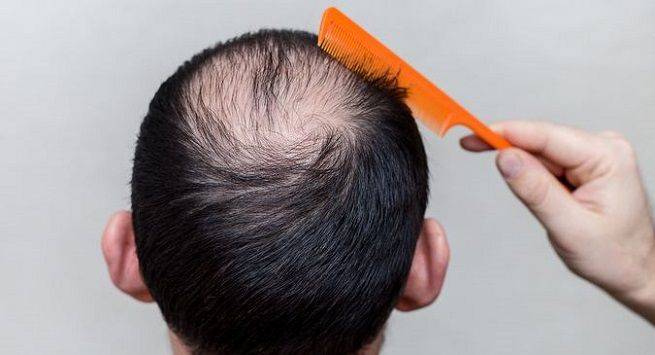 Again many must not have even heard about crown hair. Before jumping into the subject, let us know what is crown hair and what is hair transplant, and how it happens? There are several rumors about hair transplantation because a lot of people have many misconceptions about it. Let's break those misconceptions today and discuss the correct concepts about it.
 The hair that grows in a circular pattern at the topmost part but a little posterior side of your head is called crown hair.
What are the Options for Recovery of Thinning of Crown Hair?
Hair transplant is a surgical technique that removes hair follicles from one part of the body (mostly from the scalp where the hair is thicker), also called the 'donor site,' to the bald part of your head.
The Main Causes of this Problem!
Mostly, when hair loss starts, it begins from the crown. Hair loss can happen for several reasons. If it is happening at a young age, it can be genetic, or a certain medical condition can cause. Therefore you must be diagnosed very well and get treated. One can get hair loss from thyroid, cancer, scalp infections, etc.; very common diseases are alopecia areata and androgenetic alopecia. Now, this falling of hair continues until it gets treated.
Is Crown Hair Transplantation Feasible?
Hair loss brings a huge effect on one's looks. It damages one's look. And most importantly, it ruptures one's confidence, and that is why many go for a hair transplant. Now the question comes whether hair transplantation works? Many are scared of it. 
The answer is yes, it does work, and the success rate is quite high. But one must remain extremely careful. Well, though the success rate of hair transplantation is high, crown hair transplantation is quite complicated. Therefore, if you are going for a crown hair transplant, make sure you visit a well-known surgeon with good experience. Let's see what makes crown hair transplant so difficult and complicated.
We have a supratrochlear artery, a supraorbital artery in front of our skull and a supratemporal artery at the lateral side. Now all these arteries are quite thick, and there is a good blood supply, but this is not so in the crown region. The arteries are not that thick. Usually, to transplant the crown portion, about 800 to 1500 grafts are needed. Now, these grafts are taken from the nape area of your head, where the hair is much thicker. 
During transplantation, medicines like minoxidil are used to increase blood supply in the crown region. You get the results better, but the hair after transplant will grow may not be as thick as the nape region. And it would help if you were prepared to continue taking medicines; otherwise, the moment you leave medicines, the hair density may lose. Sometimes the result may be delayed to show. One must also consider his age; not until he is minimum the age of 25 should he not go under surgery as hair loss or hair thinning stabilize.
How can you Prevent this Problem?
Before one starts to face hair thinning and lose all his hair permanently, one should start taking preventive measures.
Regular scalp cleaning. Wash your hair with mild shampoo regularly. It lowers the risk of dandruff and infections.
Have a healthy diet. One's diet is extremely necessary for healthy hair. Have a diet that is rich in proteins, vitamins, and minerals. 
Try to avoid stress as much as possible. One's lifestyle shows one's physical condition. Avoid smoking and drinking. As drinking dehydrates your body, and smoking reduces blood flow to the scalp.
Keep yourself well hydrated. Drink sufficient water in a day. Eats citrus fruits and green vegetables. 
And also, massage your scalp with essential oil. This helps to keep your hair follicles active.