As much as a girl refuses, we all love it when a guy does mushy and corny things for us. All the things that you might find cringe and mushy, most women love it when you do those things and find it cute. 
This will prepare you for all the cheesy things that women love but won't say it out loud. The following list will earn several brownie points from your girlfriend and create cute and mushy memories between you. 
I know a lot of you might not be comfortable doing some of these things, but starting with the easier ones will show your partner how you feel about them. So let us get started. 
20 Corny Things to Say to your Girlfriend!
1. Impress Her with "Hand Written Letters."
Sincere handwritten letters are the most beautiful things that you can give to your partner. Please don't lose the chance of writing a letter to her on special occasions like her birthday or your anniversary. A note also becomes a memento of your beautiful feeling for her, which she will cherish till you both are in a relationship.
2. Show Love by

"Keeping your Hand at the Small of her Back"
Keeping your hand on the small of her back while directing her towards a direction and walking with her will fill her stomach up with so many butterflies. It will make her feel all mushy and feel about you. Placing your hands a little lower could be sexual harassment, or maybe she won't like it, so be very sure of what you are doing and when you are doing it. 
3. "

Forehead Kisses"

are Bliss!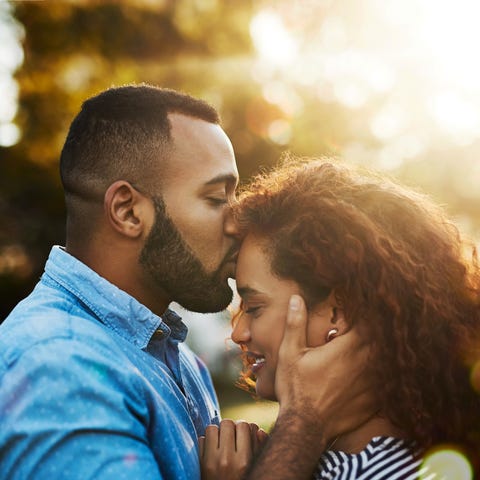 Giving small kisses on the forehead, cheeks, hands, or even lips will make your partner feel more loved and cherished. Women sometimes like to be treated like babies, and giving such kisses when meeting her or going away from her will make her feel loved and secure. It a 100% recommended at all times. 
4. Surprising her with

"Personalized Gifts"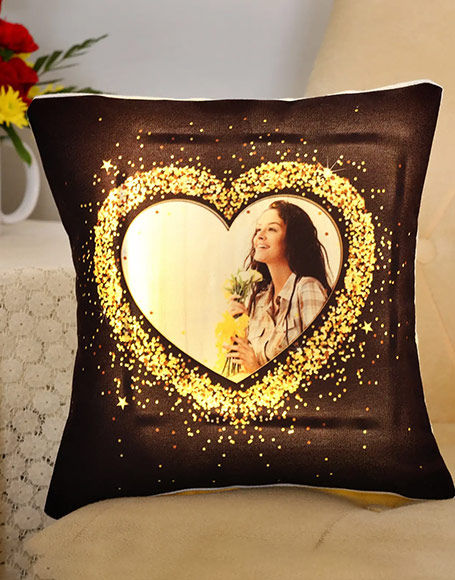 On her birthday, or maybe when she is feeling down, giving her something personalized will instantly cheer her up. These things depend on person to person. This might put to the test how much you know your partner. 
Your partner might be wanting a big pepperoni and cheese-loaded pizza, and you might end up giving her a jar full of 30 things you love about her; this won't be very favorable for you. Even the opposite situation, where your partner might want a jar full of 30 things you love about her and you turn up with a pizza, which again could turn into a very awkward situation.
5. Girls Find it Intimate when you

"Show her Affection in Public".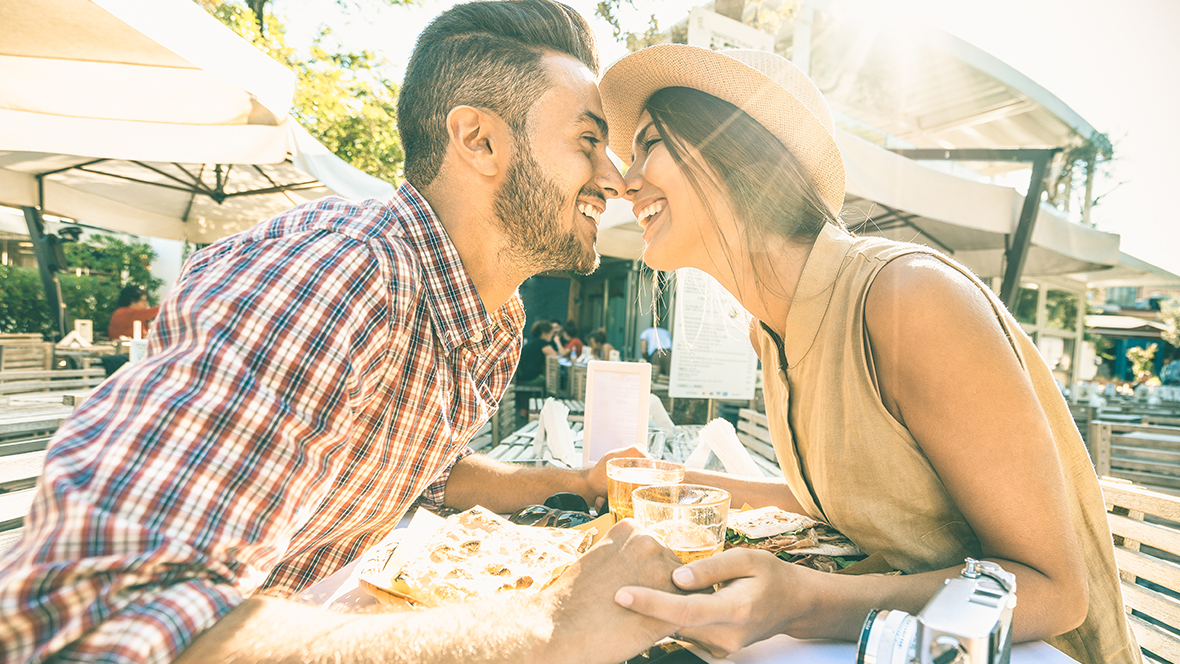 Those little things you do together establish that you both are dating without actually saying it out loud. Yes, women want you to keep doing that. Pulling her closer by the waist, kissing her hand, placing one hand on her thigh (just before the knee), holding her hand, and honestly, the list is endless. Women love their men when they let everyone know that they both are taken.
6. Try

"Randomly Dancing or Singing for her"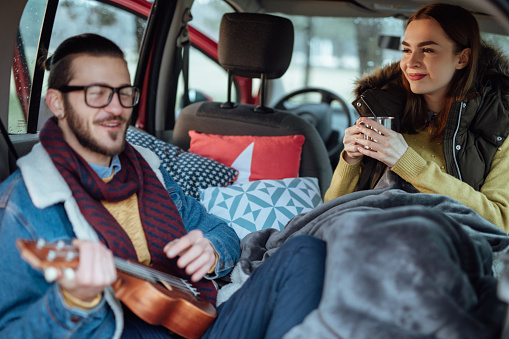 When you are with your partner alone, other than having sex, breaking out in a dance or song will add so much oxytocin in both of you. You don't have to practice anything and perform for her, but just pulling her in a short waltz dance can be pretty generous. 
Similarly, singing her favorite song while lying beside her will be more fun than it sounds. This will bring more beautiful memories into your relationship that you can cherish. 
7. Girls Find it very Corny when you

"Flirt with Her"
Flirting can never go out of style, even when you are in a relationship with her. A woman loves it when her man flirts with her. It adds spice to your relationship and is also guaranteed to make her blush. 
Sexy flirting is excellent, but there is something just different about innocent flirting, which sparks something inside you and your partner and again becomes part of your beautiful memories together. 
8. Your Woman will feel Protected once you

"Feed her with your Hands"
Who does not love being pampered once in a while? The day you see that she might be too tired from the whole day, offer to feed her with your hands instead of letting her eat on her own. 
This is a lovely and caring gesture. This will probably energize her more when rather than when she eats on her own. Sometimes just cooking is not enough, and since I've already mentioned before, sometimes women do like to be babied by their partners.
9. Leave Cute little

"Messages for her in the Post-it Notes"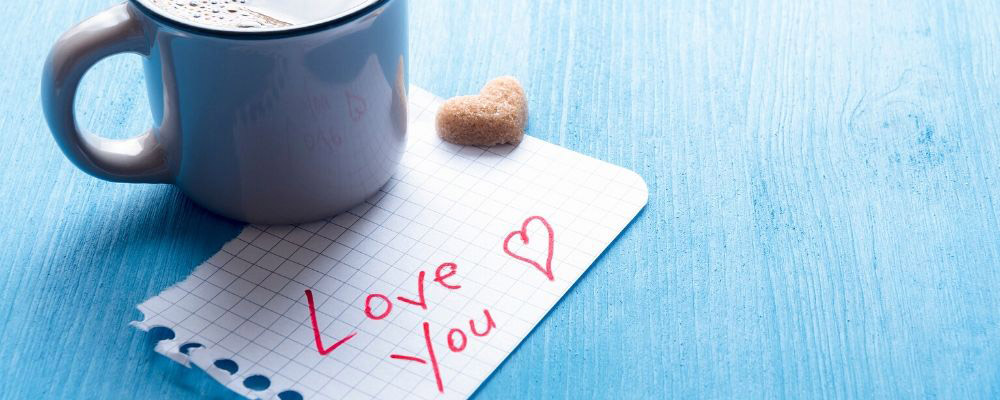 Leaving cute messages on post-it notes for her to find will make her day. You can use this appealing technique when she might be upset over something, and you want to make her smile, so she stops being mad at you.
It is a very cheesy thing to do, but it gets the work is done, which is sending her cute messages. It will make her also feel mushy, and she will think you are attractive for doing this for her.
10. She wants you to be

"Little Possessive"
This is the tricky one, in my opinion. Being playfully possessive and jealous is a pretty fun thing. But if it exceeds a limit, then it can become a problem in the relationship. There is a thin line between playful jealousy and toxic jealousy.
It would help if you made sure you do not cross limits while being possessive or jealous of her. Some girls like men who are always jealous, while most do not like jealous or possessive, controlling men.
11. Try

"Flirting with her by saying Cheesy Pickup Lines"
Pickup lines are always a fun and cute idea to start a conversation. It does not matter if you have been dating your partner for a long time; using corny pickup lines will always be fun. 
"Do I know you? 'Cause you look a lot like my next girlfriend."
"Do you know what my shirt is made of? Boyfriend material?"
Casually dropping these pick up lines are, if not laugh, then at least bring a smile to your partner's lips. Pick up lines keep the sparks alive in your relationship and become content when you need a good laugh while exchanging corny flirty conversation.
12. When she feels Cold

"offer her your Cosy Jacket"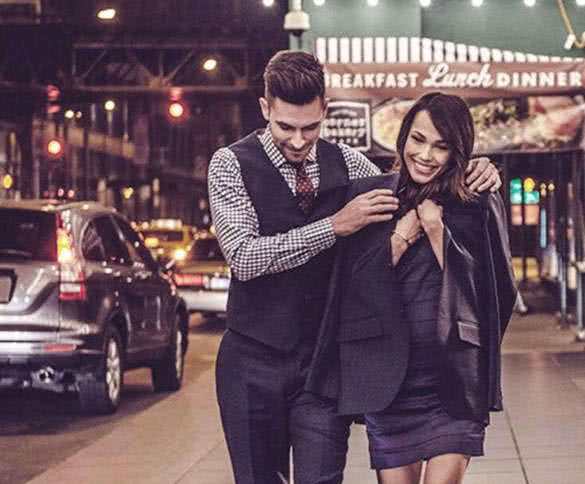 13.

"Opening Door"

when she is Tired, can be Sweet!
14. When you're going to a Restaurant or anywhere,

"Pull out her Chair"

and offer her to Sit!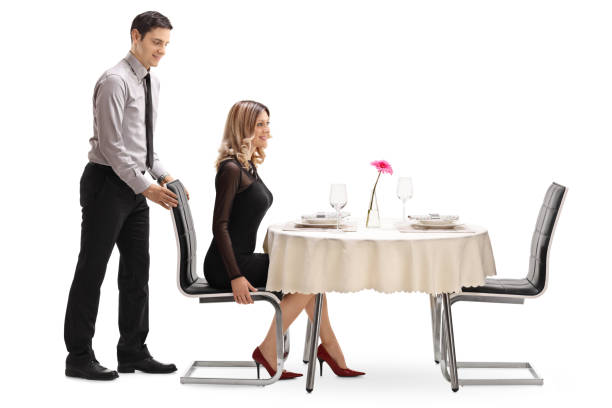 These three are pretty self-explanatory, and I believe I don't need to explain too much about it. But even these small gestures can impress a woman and make her feel like you are paying attention to her. 
15.

"Compliment Her with your Thoughts once she Dresses up"
Be your girl's hype-man and compliment her when she is dressing up for some occasion. Even if it is nothing new for you and you have seen her all dressed up many times in your life, giving compliments cannot be too hard, and it will make her blush for you. 
Every woman loves to be showered with compliments when she dresses up. It gives her more confidence and happiness than you can think of. 
16. Sometimes try

"Cooking with/for Her"
Cooking food together brings happiness to the lives of most couples. Cooking together is a great activity to do with your partner on holiday. Preparing delicious food for each other together will make you and your partner enjoy the food even more.
17. Don't forget to call her

"Yours"

in Front of others.
YES, OMG. Being called "mine" is one of the best things you can hear from your partner about you. Women love it when you call them yours in front of others. It again gives us a very mushy and warm feeling inside, and when they go to sleep at night, they are going to roll up like a cocoon in a blanket and think for an hour about how you called them yours today. 
18. If you are staying apart,

"Cute Little Morning Messages can make her Day"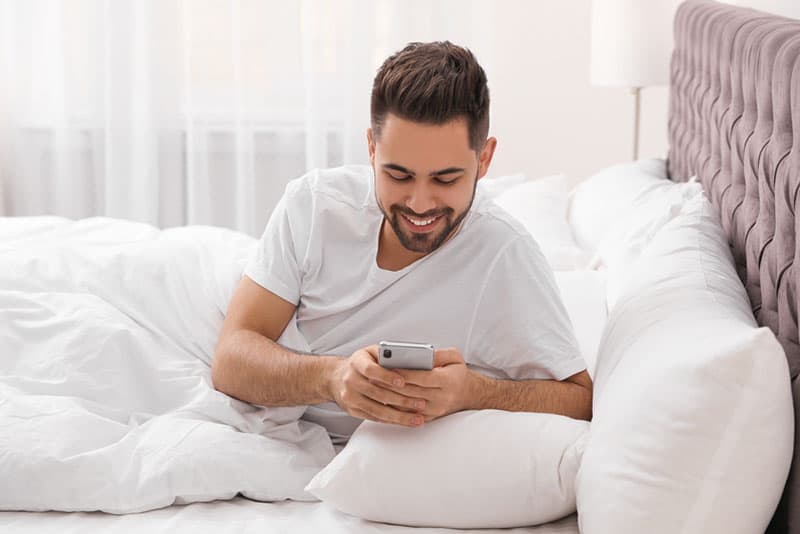 Now, boys, let me clear something for you. Messages like 'how much you miss' and 'how you want them beside you on the bed' are done, it gets boring after a point, and you can't keep texting us this. 
Find better things to text us in the morning, even if it goes something along the lines of 'rise and shine, my sunlight, my morning light angel.' 
19. Try "

Creating a Separate Song or Playlist of her Favourites"
Dedicating songs to her or sending her songs and telling her that that song made you think of her is a lovely gesture. It sounds pretty old-school, but it is a great idea to let someone know about your feelings for them. 
It will always be a cute gesture and make your partner listen to that song on repeat, thinking about all the times it made you feel about her. 
20. Pamper her with

"Flowers and Chocolates"

on Special Days.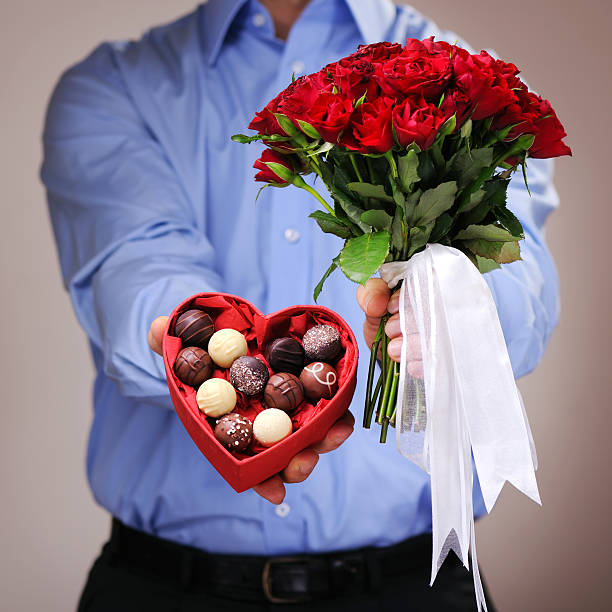 Again old school but usually foolproof gifts for your partner. Bring her a bouquet on her special day to make it a little extra special. It would be even better if you know her favorite flowers and go to her with a bouquet of those. 
Apart from this, do make her realize that she is the best thing that happened to you and why she is the most important person in your life. We know you guys are great Boyfriends, Husbands, and More. We encourage you for keeping your Woman happy! Cheers!