People having red spots on their faces will understand this pain; it's embarrassing sometimes, even in public, if you have a whole lot of red spots on your face. Having a neat and clean look helps you give an excellent first impression on most of the people you meet daily, but having these red devils on your face might make people think otherwise. So, this article will help you with a few steps or ways you could get rid of the red spots on face. 
What are these Red Spots disturbing on your face?
It is said that, before going for a war, you should know about your enemy. The Red spots on face are usually itchy, painful, swollen, fluid-filled, or just merely spots and scars that do not hurt, change the form, nor have any other accompanying trait. It is mainly caused due to:
Acne and pimple
Birthmarks
Rosacea
Blood spots/petechiae
Hives and rashes
Insect bites
Measles
Allergies and chemical reactions
5 Homemade Remedies to Remove Red Spots from your Face!
Here are a few of the natural remedies that could help you get rid of these Red spots:
1. Try squeezing some
"Lemon Juice"
Lemon juice is used in various skin-lightening products due to its skin bleaching properties. Lemon juice is rich in vitamin C, which has anti-pigmentary, antioxidant, and anti-ageing effects on the skin. This can help in reducing the appearance of the red spots on your skin.
Things you will Need
1-2 tablespoons lemon juice
Cotton ball
The Process
Squeeze out some fresh lemon juice and apply it to the red spots area using the cotton pad.
Leave it on for about five minutes and then clean it with water.
Pat it dry and moisturize.
2. Try some
"Apple Cider Vinegar"
The mild acids present in apple cider vinegar tone the skin and restore your skin's pH balance. Apple Cider Vinegar also has antibacterial properties that can help inhibit the bacteria causing the red spots. These properties can promote the healing of irritated and inflamed areas. 
Things you will need
1/2 teaspoon apple cider vinegar
Two tablespoons water
Cotton ball
The Process
Dilute the vinegar in water and apply it all over the reddish area.
Let it dry naturally, and then rinse with regular water.
Pat the skin dry and apply moisturizer.
3.
"Aloe Vera"

can never go Wrong!
The healing properties of aloe vera gel are often used to treat several skin issues. The essential nutrients, along with antioxidants and healing compounds, can reduce the red spots and make your skin look healthy and glowing.
Things you will Need
The Process
Slice the aloe leaf in half and scoop out the gel.
Apply the gel on the red spots and massage for about a minute or two.
Leave it on for 20-30 minutes, and then rinse it with water.
You can store the remaining gel in an airtight container for future use.
4.
"Coconut Oil"

to Smoothen the Skin!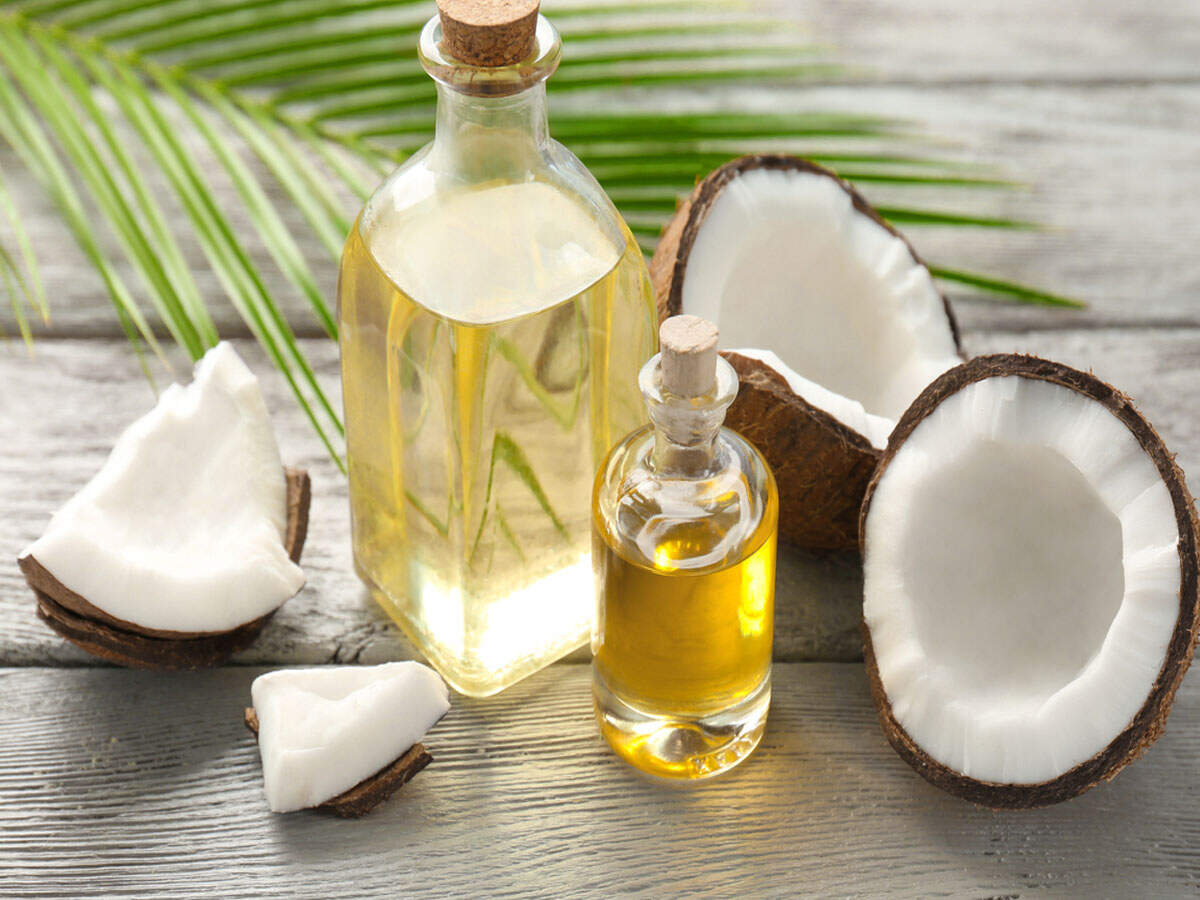 Coconut oil offers anti-inflammatory and skin protective benefits. It not only soothes and nourishes the skin but also protects it from UV radiation and bacterial infections.
Things you will Need
The Process
Clean your skin with gentle soap and water.
Pat dry and massage with a few drops of coconut oil.
Keep the oil on overnight.
Clean it the next morning with soap or a face wash.
5.
"Dandelion Root"

to Protect the Skin
Dandelion roots extracts can protect the skin from UVB radiation and prevent premature ageing. It also exhibits anti-inflammatory properties. These properties can help you reduce the red spots on your skin, especially those caused by acne and Eczema.
Things you will Need
One teaspoon dandelion root powder
A cup of hot water
The Process
Brew fresh dandelion root tea by steeping the herb in hot water for a few minutes.
Strain and drink the tea while it is warm.
Since the causes of these red spots on your face are many, proper identification of the exact cause is vital to determine the correct type of treatment for curing this problem. Also, one should always consult a doctor in situations of prolonged and worsened red spots. For mild cases, you can use any of the natural remedies listed above. I hope this article will help you get rid of these RED DEVILS!!!!!!
Let us know in the Comments, what is your way to remove these Red spots? We will surely get more tips from you and we are eager about that and more. Keep Shining!