In popular culture, the Bro code is a set of rules for friends, especially boys and men. Male friendship is often regarded as the best kind of friendship. However, there can be situations to which can create confusion and problems. So, to maintain and strengthen friendships, one should abide by the bro code.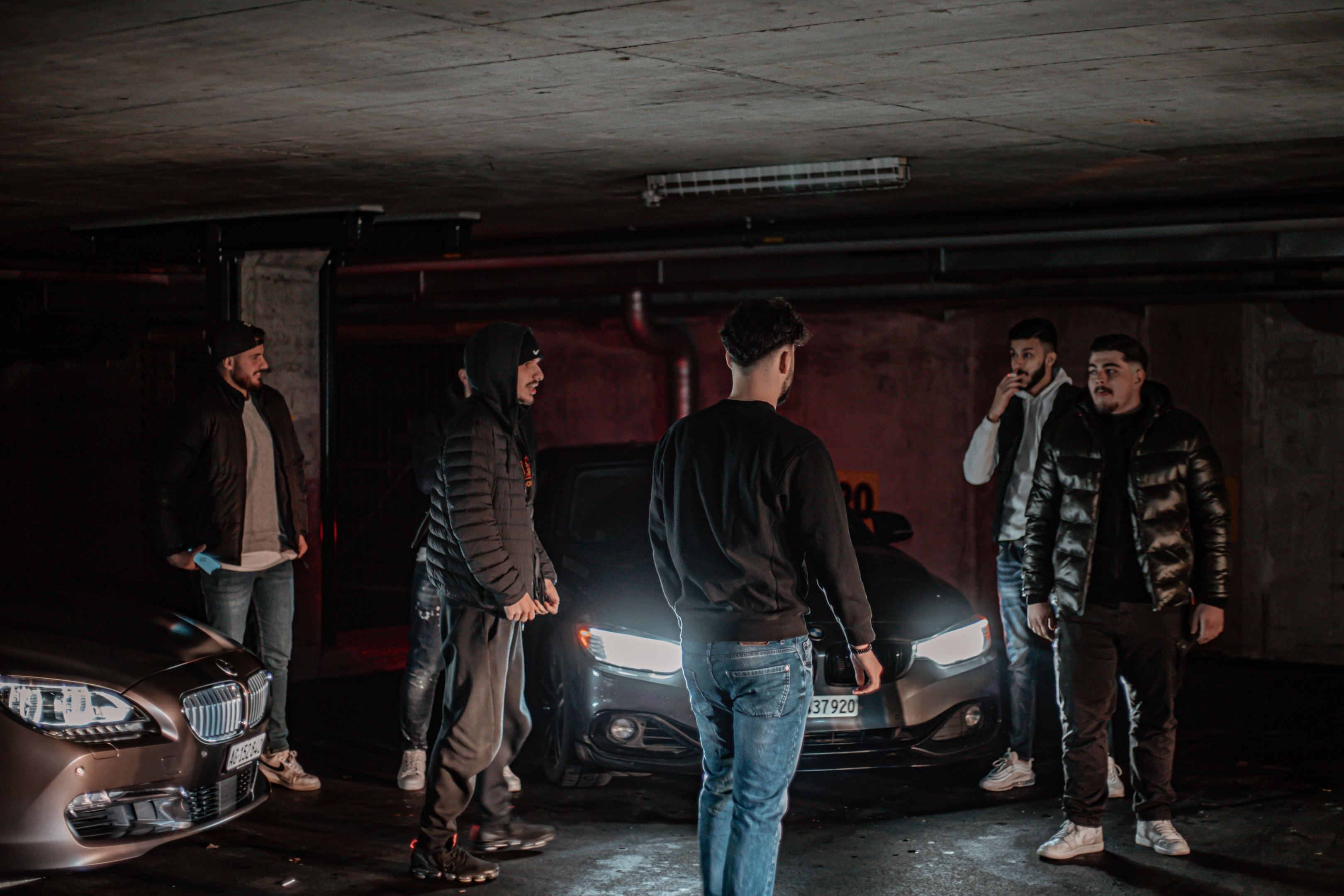 Let us learn about all the dos and don'ts of the bro code and thrive our bromance.
Top Bro code rules to follow.
Among over two hundred rules to follow and be aware of, here we have discussed some of the most common and essential Bro code rules that all bros must follow.
Bros before hoes: A hoe is defined as any woman not part of your group, like your wife or family, who is not related to you directly. We do love girls. But when it comes between the girl and the bro, A real bro will always choose bro.
A bro never leaves a bro's back, no matter what. And always have his back in any situation, may it only be a date or his wedding.
Whether a bro is interested in sports or not, bros support one team till they live. Once they pick a favorite sports team, it's forever.
Also, it is mandatory to call bros once to play together whenever playing any sport and not start if anybody is missing.
While on a date, you have to talk him up and speak good of him and not let him down in front of her date.
In any condition, if the bro asks for help, you should assist as much as possible.
If the bro ever gets in an accident or is injured, a real bro must be there on his side until he heals. A bro should aid financially also.
If the bro's girl asks you about his whereabouts, you should never spill the beans. You know nothing where your bro is. Also, you should immediately warn bro about the situation.
If your bud assigns you as his wingman at a party, have his back and be the best wingman there is. Especially when it is a girl he is trying to impress, talk him up. Tell him how much the girl needs him and how good she is for him.
If both of you have an eye on the same girl, the deal is simple- the friend who has been without a date longer gets to talk with the girl first, while the other tones down his charming self.
You should always respect your bro and the things that run around him. But never disrespect his house, family, girlfriend, and especially his car. Live and let live!
An essential rule of the bro code is that the friend's family is your family. His mother is your mother; his father is your father; his brother is your brother, and his sister is your sister. So, respect them and treat them kindly and with your utmost behavior.
You can never get involved with or date your bro's sister or mother. This is a massive violation of the bro code. A step-sister or stepmother he hates is still considerable.
If bro ever asks you about his opinions on anything, you should answer with honesty and sincerity. Suppose you agree with him, well and good. But if your opinion differs, tell him directly.
If bro asks about your opinion on any new girl he likes, guide him if he should date her or not.
Men are good at keeping secrets. But within their buddies, they don't. Unless it is something too private to share, bros never hide anything from each other about anything in life. Guys know each other every situation and problem. Also, bros should try to help in any way possible and keep the secret a secret.
One should never leave their bro alone without any ride. No matter how much one wants to get laid in the party, if the bro wants to go home, there is no way he is walking three blocks. The life of our bro is more critical and not the date.
You can never let your bro drive while in a drunken state. A bro must drive him home safely. Even take him upstairs up to his room if required.
Also, you should not abandon your bro in a pub alone after he has had alcohol. Arrangments should be made.
A real bro should always know when his bro is high enough.
Everything that bro does in a heightened state of mind is justified. You should make excuses for him whenever required as you know when the time comes, he will do the same.
A bro should never allow another bro to drunk text her girl. If the girlfriend calls when he is still drunk, the phone should be kept in the custody of someone sober until the bro comes back to his senses.
Keeping bro's girlfriend safe is one of the rules of the bro code. In the absence of your bro, you have to be his girlfriend's protector. You have to ride here wherever she wants and to keep her out of harm's way.
A bro should never talk about his sexual encounter with any of his bros. Of course, they should know you had sex, but the details should not be described in explicit details. This might lead other bros to imagine him naked, which is forbidden by the bro code.
Every bro should know that he should never sleep with a bro's ex-girlfriend. It would be best if you searched for another girl instead.
If you are attracted to your bro's ex, then you shall not make a pass at her without taking bro's permission. If he warns you to stay away from her, respect his request and stay away.
And if you ever do get involved with your bro's ex with his permission, you should not rub it on his face. Know that it was the girl who wanted to date you, and it has nothing to do with you being a better charmer than your bro.
The fist bump is a vital language that all men should know. The fist bump is an appreciation. It is used to show acceptance, appreciation, or a go-ahead sign. So next time meeting your bros, don't forget to use fist bump to have your man know that you are on their side.
Bros are for life; there can be no way that you ever hold any grudge against your man. There can be nothing a bro has done to deserve hatred for eternity.
Always forgive your bro. He is already sorry, and you know that. And you know that you both cannot live without each other. So hug it out, man!
The bro is allowed to do anything stupid as long as all bro's are doing it.
A bro should never date a girl that another bro has a crush on already.
A bro is bound to help his bros move furniture, house, and any DIY that includes physical labor.
While using urinals, a bro has to stare ahead all the time. Also, a bro will never choose a urinal that is right next to the other bro.
Bros cannot and should not make eye contact during a Devil's three-way.
The last thing a bro would do is punch another Bro in the groin, even in a brutal fight.
A bro should not ever publicly reveal how many girls he has slept with after a casual date.
A bro has to show up at another bro's party with at least one more unit of alcohol than he plans to drink.
A bro should never send his friend on a blind date with anyone random. Bro has to set him up with someone with similar interests.
If a Bro asks another Bro to keep a secret, he should take that secret to the grave.
Every to knows a bro who is the world's best at something.
If ever a bro learns his bro has met an accident, he should ask about the car's condition first and next about the bro's health.
A bro never gets offended if another bro fails to return a phone call or a text. But, as we know, all bros do accept other bro's call immediately whenever possible.
A bro can never choose his nickname. A nickname is bestowed upon by your fellow mates, either as a reward for an epic deed or a punishment.
A bro of a bro is a bro to you, even if you haven't ever met him before.
"Bro to bro confidentiality" exists. And all the conversations between bros over all the time are never spilled outside the group.
A bro shall never challenge another bro to do anything that they wouldn't try themself.
You must call dibs in front of other witnesses for any said dibs to be valid within bros. Dibs cannot be just implied.
If you catch your bro's girlfriend cheating on him, you immediately inform to regardless of any possible fights that may arise.
A bro always offers a drink to his bros when getting one for himself.
Always remember games before dames. The last thing you can do is call the game off due to your girl.
Bros do not share popcorn and drinks with another bro during a movie. Get your own snacks.
If a bro jumps in a fight, other bros are obliged to assist no matter who the fight is with or who is right.
The weakest bro in the group is the responsibility of all the boys in the group.
There is no need to send a birthday card to your bro. However, it is understood if you greet them.
If any bro leads a beer run or food run, he is entitled to any and all leftover change.
When any bro scores, a bro should make all efforts to provide his bro with a condom.
A bro should always enhance another bro's job description when introducing him.
A bro should never rent a chick flick. And if he does, it should only be watched with his girl and not other bros.
If two bros have a heated argument and say something out of the line, both should not expect the other to take it back or apologize. It's past now.
If a bro buys a new car, he is required to pop the hood and show off what the car's got to all bros.
All bros should go camping once a year, or at least start a fire.
If a video game, DVD, or any piece of machinery is lent by any bro, he shall not expect to get it back any time soon or maybe ever.
If a bro finds his bro's girlfriend repulsive, he shall not say anything until they have broken up.
All bros are required to take turns and act as the designated driver whenever a car is taken.
When a bro becomes a dad, other bros become honorary uncles of his kids.
A bet is always honored between bros; whether you win or lose, you gotta take the bet seriously.
Bros don't giggle within themselves. They laugh out loud.
All bros are distracted by the number 69 and its sexual meaning. So they are entitled to exchange looks coming across this holy number.
If bros share an apartment or flat, all bros are obliged to stay out for the evening if a fellow bro wants to entertain a woman.
You cannot lie to your bros about anything in the world.
A bro is obliged to inform all other bros when he is giving on a ride with his girl for security reasons.
If your bro says, 'hold my beer,' you immediately hold on tight to that beer and pay attention to everything that might happen now.
If any of your bros need any amount of money less than a tenner, you don't lend him the money; you give it.
A bro will bail a bro out of jail, while a good bro would be sitting beside him in the jail saying, "that was fucking awesome."
Bros don't snitch on their bro in front of other bros.
Any new haircuts by anyone of the bro should be ribbed, but only once.
When a bro calls you and asks you to come immediately, ask no more, go.
When any of the bros dies, his favorite drink should be tossed by all bros.
Bros trust each other with life. So, if a bro blacks out, a bro should look after him and tell him what happened last night.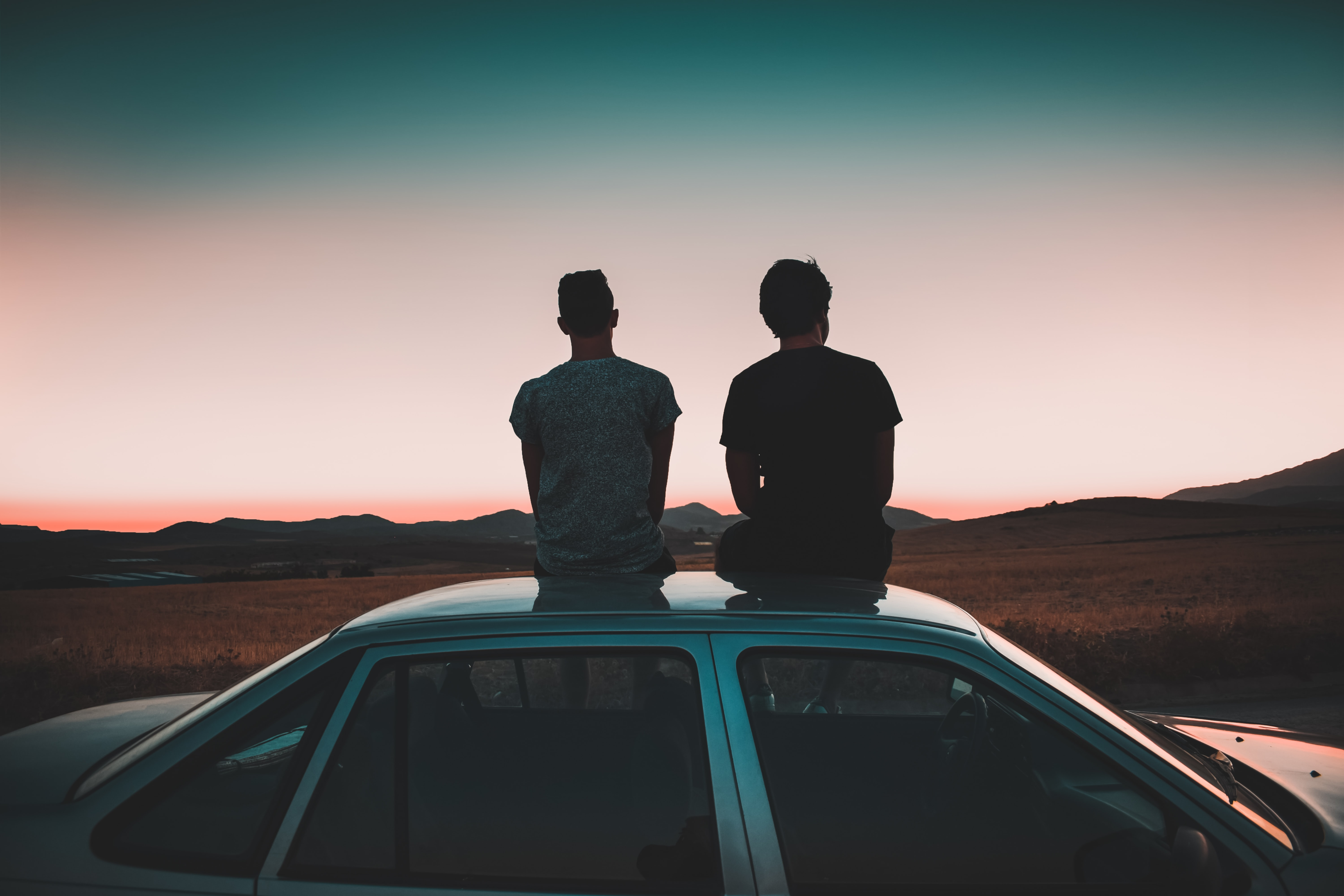 Origin
The bro code is a friendship etiquette, seemingly started by Barney Stinson. Barney is a character from the television sitcom 'How I Met Your Mother.' There is an actual book on the same by Barney.
Also, in Seinfield, the American show, there are mentions of the male code. Often the guys of the show are shown following this male code.
In The Office, Michael Scott also popularised the golden rule of male friendship: Bros before Hoes. It has been an everyday slang since then.
Recommended: Semen retention and everything about it ( Complete Guide 2022)
Published Versions
There is a book about the bro code rules. This book is written by the creators of the show How I Met Your Mother. Carter Bays, Craig Thomas, and Matt Kuhn have written the chapters covering over 150 rules written in articles of what bros should or should not do. It has distinguished all the sections like the definition of bro, history of the code, violations, amendments, and punishments.
Also, there are several podcasts about bro's lifestyle and issues bro's faces, and the rules to follow to avoid such circumstances.
The Takeaway
The bro code is simple unsaid rules which every man is expected to abide by. It is the common understanding between any two-person affairs or in a group of men. Only men can understand the energy of bromance. Therefore, every guy out there must know the bro code inside out.
The dos and don t's of bro code guidelines need to be followed to make sure you keep your bromance alive and thriving. Even though girls are not allowed in the group, if she proves her trust and is loyal, she can also be involved in the bro code deal. It is known that life can be harder without bros and this guide of code.