Many people want to start maintaining their Body by gyming at their houses, due to various reasons like can't afford the gym fees, or not even having a gym in their city. One of the easiest ways to do a gym at home is to start with CrossFit workouts. These workouts will help you to gain strength, as it involves the movement of the entire body. One of the best advantages you have while doing the CrossFit workouts is to do it with or without weights. If you don't have weights, you could use household stuff like bottles, books, etc. So, here are some of the best CrossFit workouts at Home. 
1. Try Doing the 21-15-9 Crossfit
This exercise is divided into eight parts-
First, you need to complete 21 burpees
Then you need to do 21 thrusters
Take a 2 minutes break
Continue with 15 burpees
Then you need to do 15 thrusters 
Again take 2 minutes break
Then continue with nine burpees
And then finish it with nine thrusters 
This might take about 15-20 minutes.Adding a Pair of Dumbells can be a good choice. Try Doing that. intensify the thrusters part. If you don't have any gym equipment, you can go for a broom or a bottle filled with water. 
2. Interval Running is a Good Cardio
This exercise has five parts, which you need to do three times after finishing one complete cycle-
Start with a ½ miles run
Take rest for 2 minutes
Then go for a ¼ miles run
Then again take a rest for 2 minutes
Finally, go for a ⅛ miles run
These steps you need to repeat three times. It may take up to 1 hour. You can do it in your garden or even on the roads; if you have a treadmill, you don't even need to get out of your house. It is the best cardio exercise and will also keep your heart healthy.
3. Jump onto AMRAP( As Many Rounds/Reps As Possible )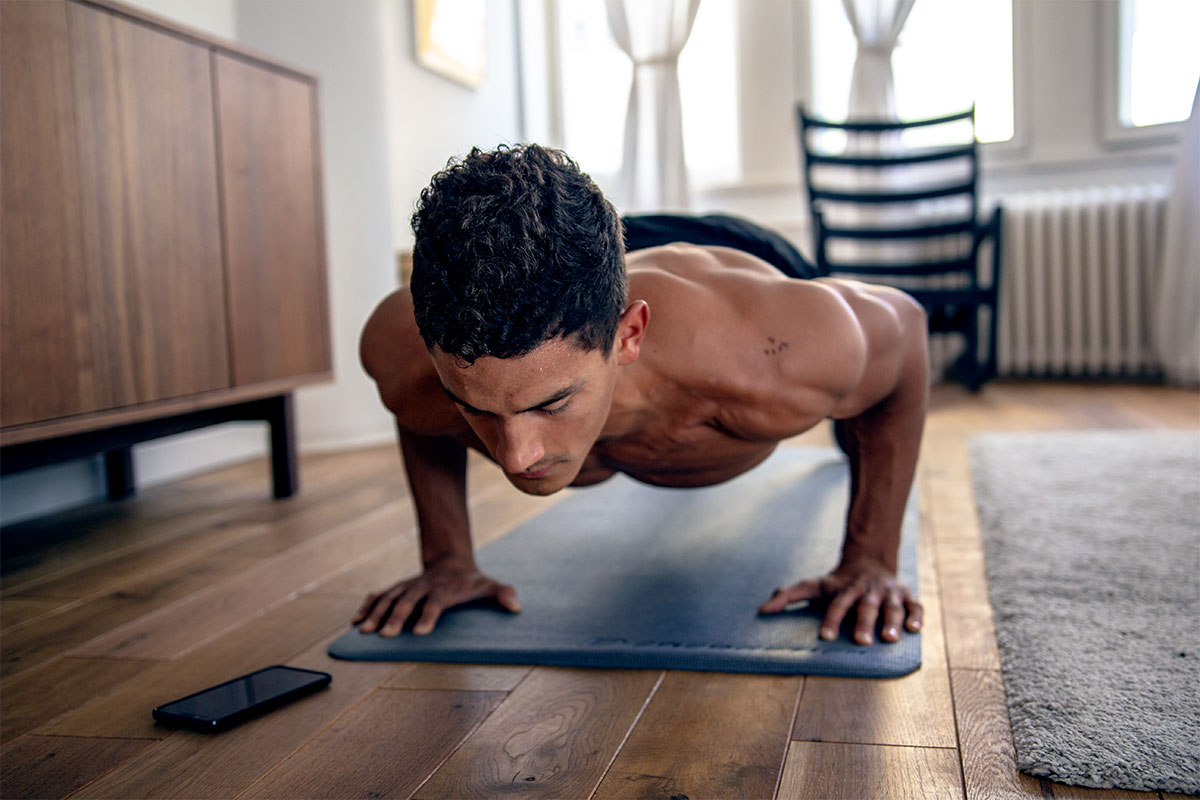 These are divided into three parts- 
Start with 20 walking lunges
Then go for 15 push-ups
Finally, a 30-second plank
There's no limit to it; you need to do as much as you can in 20 minutes. These exercises will target your lower body, core and upper body, so every part of your body. You can also go for dumbbells in each hand and make the lunges. If you don't have dumbbells, you can also go for rice bags. It is said to be one of the best Crossfit workouts. 
4. The Famous 5*8-10 Crossfit is Quite a Difficult one!
This exercise involves doing three different exercises and repeating them five times- 
Start with Ten deadlifts
Continue with ten overhead presses
Finish with ten bent-over rows
You need to perform this cycle five times. It will take about 35 minutes. It will help you strengthen your upper body and knees. You will only require a pair of dumbbells or a kettlebell. If you don't have either of them, then you can opt for a thick book or a water bottle, which has weight.
5. Do some Wall Ball Shots and Squats for that Sexy Booty!
This involves two exercises- 
First 20 wall-ball shots
Then 20 single-leg squats 
It will take about 15 minutes. You may need a medicine ball. If you don't have that, you can go for a filled backpack. 
In case you don't know what a single leg squat is, it's just like doing regular squats by using only one of your legs at a time.
6. Candy isn't as Sweet as it Seems to Be!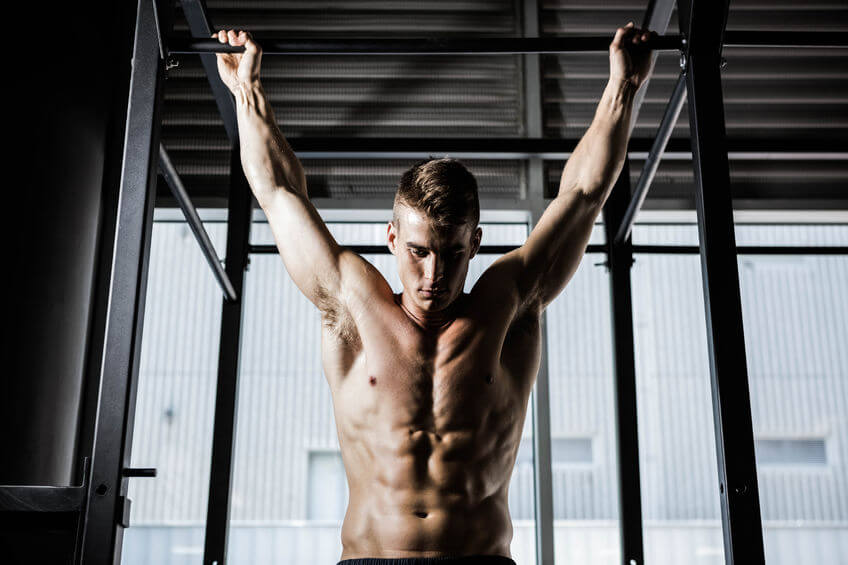 In this, you need to do a set of 3 exercises five times-
Start with 20 pull-ups
Next, go for 40 push-ups
End with 60 squats 
Remember, you need to do these exercises five times each. This set doesn't have any specific time limit. It would help if you took as much time you want, as doing these in a hurry may strain your Body. You need to have a pull-up bar for the pull-ups and dumbbells for the squats if you want. You can also do these with a tree branch if you don't have the specific equipment for it.  
Going to the gym is not the only way to have a fit body; you can do that without the gym equipment or use the household stuff. It all depends on how much you can give to your body, and that Matters the Most. The above bodyweight CrossFit workouts can help you get the fitness and strength you want for your Body.  We want to see our Readers Happy and Fit. So let us know if you want more of this Kind? We will be happy to help anytime.