It is a commonly misunderstood notion that men do not have to indulge in grooming and self-care as it makes them less of a man. In today's world, such stereotypical gender norms have changed, and there are no fixed labels reserved for men and women differently. The same applies to taking care of your skin and body. Here we name some of the cosmetics for men.
Here's the Essential Men's Cosmetics!
1. Cleanser
It is important to cleanse your face at least twice a day with a good cleanser. It helps to remove impurities, dirt, and dust from your face.
You can select any cleanser which is suitable for your skin type.
If you opt for a cleanser for oily skin while you have dry skin, it can cause damage to your skin.
The cleanser is the kind of cosmetic that you can apply after waking up as it will help remove all the dirt accumulated overnight.
You can also use a cleanser after coming home from outside as it is obvious that the skin is exposed to the pollution from outdoors.
2. Scrub
The next must-have cosmetic for men is scrub, also known as an exfoliator. The scrub helps to remove the formation of bacteria or other impurities, which might end up causing acne breakout or pimples.
Scrub can be used twice a week as using a scrub everyday could turn the skin rough.
Since scrub has a coarse texture, it can be a little rough on the skin if used every day.
The scrub helps to shed the dead skin cells and reveal a fresh layer of skin.
3. Moisturizer
Just like what food is to the body, that is what a moisturizer is to our skin. It is a must-have cosmetic for all men if they want to take care of their skin.
Moisturizer is what keeps your skin alive and helps it to breath.
Moisturizers provide deep nourishment to your skin and at the same time help in preventing it from appearing coarse or rough.
Moisturizer should be applied at least twice a day. Once you take a shower, you can apply the lotion and once before going to sleep.
Moisturizer also helps to maintain the ph balance of the skin.
4. Sunscreen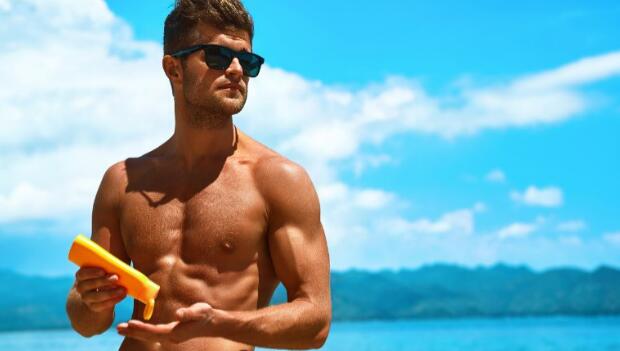 Many people do not realize the importance of sunscreen and how much of a must-have cosmetic it is for men as well.
Sunscreen is not used simply for 'beauty' purposes; its purpose is much more efficient than that. 
Sunscreen protects you from the harmful ultraviolet rays of the sun, which is responsible for not only extreme skin damage but cancer as well.
Sunscreen acts as a shield between you and the harmful rays preventing you from tanning and cancer. 
You can choose a sunscreen based on its SPF. The higher the SPF, the more beneficial will the sunscreen be for you.
5. After Shave
Men think applying aftershave somehow reduces their 'masculinity'. When in reality, nothing can cause anyone being any less of a man other than one's mentality.
Aftershave leaves your skin feeling soft and smooth. 
In case of bumps or red marks, aftershave helps to soothe those blemishes and reduce the redness, itching, or pain.
With the help of aftershave, you can prevent the new hair growth from being all prickly and sharper than a knife as it soothes the new hair growth. 
6. Shampoo and Conditioner
When we speak of cosmetics that are a must-have for men, we cannot rule out hair care. 
Shampoo, which is specifically designed for mens' hair, is what should be preferably used.
Many people assume that hair is just hair be it a man's or a woman's, but the texture of the hair is different.
It is preferable to use shampoos and conditioners that do not have many extra chemicals all over them rather those with a few natural and simple ingredients. 
Men have different hair types and textures, so the span of washing your hair with shampoo and conditioner depends on your hair type.
7. Hair Serum
A lot of men are unaware of the fact that there's even a thing called serum for the hair!
Hair serum is something that is applied to the hair after you wash it. 
The difference between a hair serum, hair oil and hair gel is that hair oil leaves your hair sticky and oily, and a gel makes it stiff and hard
Whereas a hair serum softens your hair at the same time, making it shiny and preventing frizz.
2-3 drops of hair serum would be sufficient to be applied to your hair after washing it. 
8. Body Wash and Loofah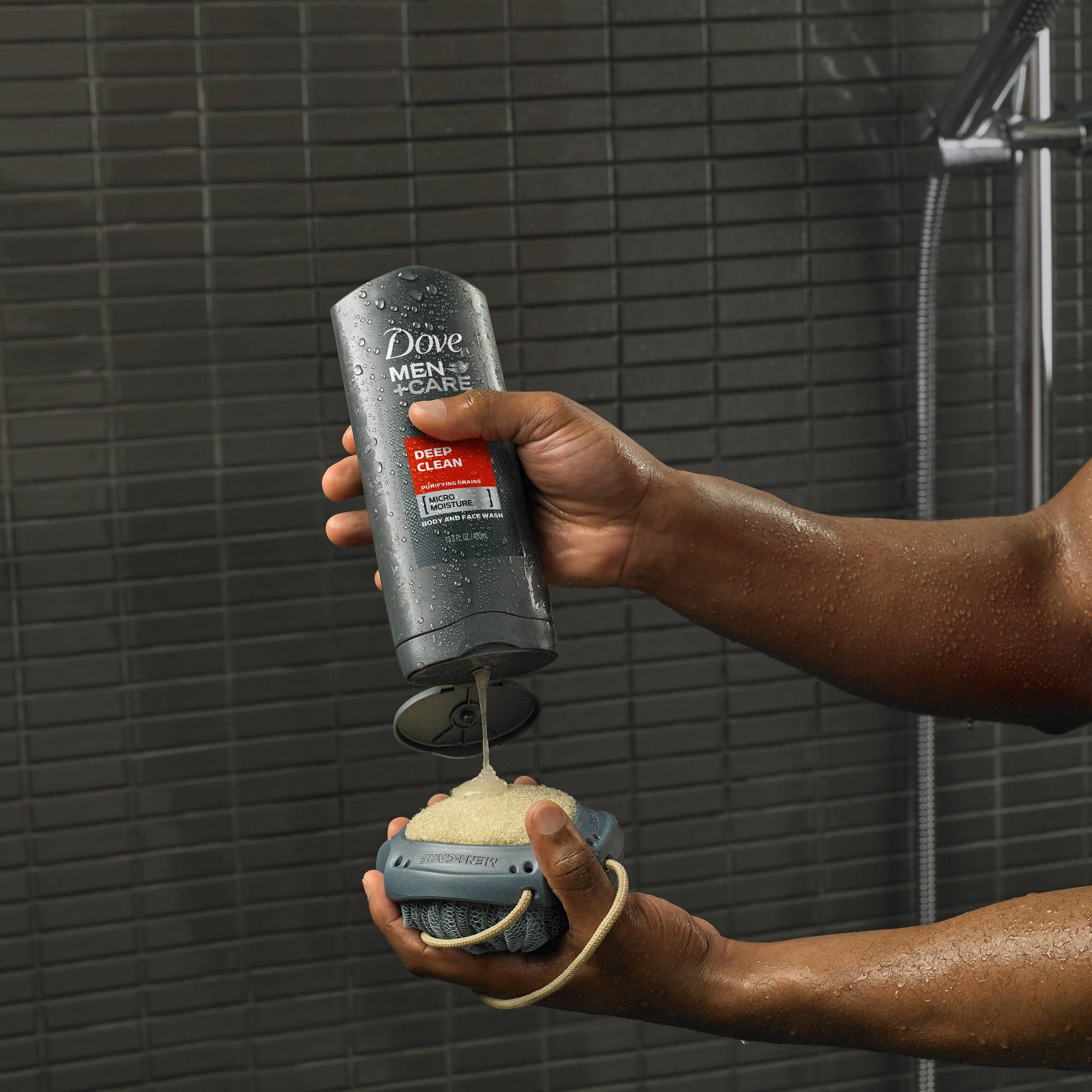 We all know soap is necessary to well.. take a bath! It is the most obvious choice of cosmetic for men or women, but a body washes us like the exotic version of soap.
The body wash is soap in the liquid version in bottles, but the difference is there are added minerals to body wash to rejuvenate your skin further.
You can apply a few drops of body wash onto a loofah and rub it over your skin.
Loofah works as an exfoliator and body wash and gets rid of any impurities and dead skin cells. 
Body wash and loofah take a greater time and effort than a basic soap so that you can apply it on alternate days to a soap.
9. Lip Balm
Contrary to the common belief, a lip balm is not a makeup product or something just reserved for the use of women. You cannot be going around with a dry, torn lip around because you feel lip balm is a 'feminine' thing.
You can have a lip balm based on the taste and fragrance of your choice.
You can opt for a lip balm that does not have a pigment or colour to look like you are wearing lipstick.
Transparent lip balm is the best one to go for if you are still nervous about buying and using one.
It is important to keep your lips smooth and soft as it overall affects your face and appearance. 
These are some of the must-have cosmetics for men to maintain their skincare regime and bring about an overall difference in their appearance. 
Cosmetics are meant for Women is a Stereotype we have to break and to do that we have to make sure our Men use the Essentials to make them look better and Clean!