Drinking Alcohol has many disadvantages; having an alcoholic breath is one of them. Not many can withstand alcohol breath, especially the ones who don't like alcohol at all. Many drink alcohol without their parents' knowledge; they might want to know several ways to get rid of alcohol breath. Not only teenagers but adults might also want to know the ways. Imagine going to your office with an alcoholic breath; it won't give your fellow workers or your boss a good impression.
Yes, of course, drinking Alcohol is fantastic, and it can help you when you have a hard day making you feel relaxed, but with the smell around you, it isn't very comfortable. This article will help you with avoiding alcoholic breath. 
Things you Should Maintain to avoid Alcohol Breath!
1. Eat Something while Drinking.
It might not obliterate the breath but will indeed reduce the effects. Eating food while drinking Alcohol will stimulate the production of saliva that will help absorb the alcohol drink. This will also prevent dehydration. You can go for popcorns, snacks, peanuts, and other munchies that will ensure that Alcohol won't drastically affect your breath. So, try these kinds of stuff while you are out for a drink with your friends or even families.
2. Mouthwashes can be your Saviour!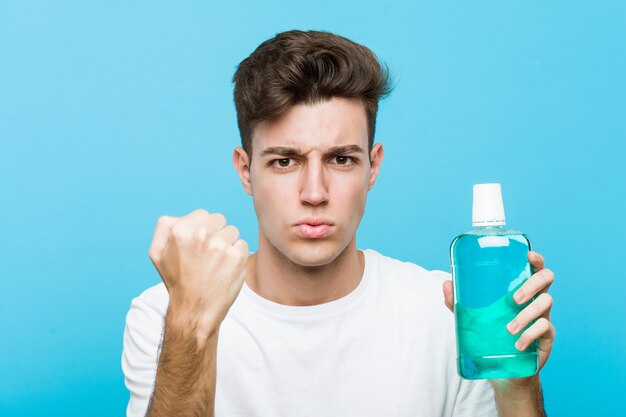 This is one of the most used methods to get rid of alcohol breath. As everyone has a mouthwash at their home, it is a widespread way of getting rid of the alcohol breath. However, it won't eliminate the smell from the skin, throat, or stomach after drinking Alcohol. Rinse your mouth with a strong odor giving mouthwash.
You can also use strong-smelling toothpaste containing healthy herbs while brushing your teeth for at least two minutes. Clean your tongue with a tongue cleaner's help to remove any traces of Alcohol and spit out the toothpaste. Cleanse your mouth with water. Spend extra time on your oral hygiene; it helps cover the alcohol smell. It would help if you made sure that you don't use an Alcohol-based mouthwash, as it will not remove the alcohol breath. 
3. Great Option is a Well Flavoured Gum Chew!
One of the best ways of avoiding any foul smell from your breath. Alcoholic breath and people who smoke use chewing gum to remove the bad breath. Chewing gum can make you drool more and thus reduce the alcohol breath. To increase salivation, you can chew sour flavored gums as they are more effective in removing foul smell from your breath. Though at first, it is pretty hard to handle the taste of it, they will get milder in due time. You can go for mint gums, as they are useful in taste, and remove the alcohol breath. 
4. Drink Coffee before facing anyone!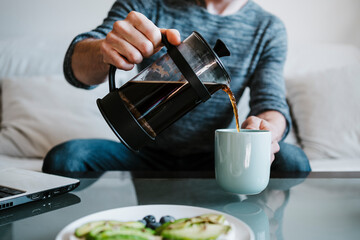 Best cover-up method for coffee lovers. Coffee is not only just a mild stimulant, but it can also be a robust alcoholic cover that is effective for alcohol breath elimination. If you love to drink Alcohol such as whiskeys and scotch, then coffee is the solution for your breath. Coffee contains oils that can help you cover the breath. Unlike onions and garlic, the coffee smell is socially accepted and considered attractive. This will also boost your self-confidence. Drinking coffee will also help you get over hangovers. 
5. Lemon/Lemonade can be a Great Way out!
Lemon contains citric acid that will help you avoid alcoholic breath. It provides you with a bad breath solution and helps you with preventing the growth of oral bacteria. While going back to your morning job, after a night of drinking, you can wash your mouth with water mixed with lemon juice.
During your breakfast, you can add lemon to your glass of coffee to counter the alcohol smell. A teaspoon of lemon juice can eliminate alcohol breath very quickly. You need to mix water with a solution of lemon and salt while rinsing your mouth. Swish the solution all around the mouth for less than one minute before you can spit it out. You can also do it after every four hours to eliminate foul smell and replace it with a refreshed breath. 
No one will stop drinking Alcohol to avoid lousy breath; therefore, If you want to have a meeting where you don't have alcoholic breath, the above ways can help you lessen the alcohol scent from your breath. Also, let us know how do you tackle such situations? We would gain more knowledge from you!