Many families, friends go abroad for their vacations. This article might change their minds about planning for places in India for their vacation or bachelor parties. India holds a variety of culture and homes for different kind of occasions. On the other hand, you have places for worship and places for partying. You need to choose wisely, and you would have a successful vacation. This article will help you choose locations for planning a trip with your friends or, in short, bachelor party destinations.
4 Most Popular Bachelor Party Places in India!
1. Party doesn't get better than being at "Goa"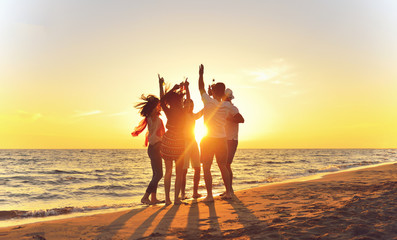 The official party destination of India is, without any doubt, Goa. Many friend circles dream of having a bachelor's party in Goa. It's like your friendship isn't successful if you haven't visited Goa for a bachelor's party. It has Beaches, nature, nightlife, booze, and a lot of crazy fun that describes its scene, making it one of India's best bachelor party destinations. So, if you and your best friends want to have that one last bomb blasting party before your friends and you say goodbye to your singlehood, then leave the world behind and visit Goa.
Going to Goa is better suited for "with friends" trips rather than "with family" trips. You can either relax, drink, have a good time at a luxury villa with your friends or bring the roof down and party like there is no tomorrow. 
What are the Things that Attract?
Underwater party at the Grand Island
Take a long drive
Chill on a Cruise or yacht 
Party, Party, & more Party at pubs and casinos
2. Get the City Life Correct at "Mumbai"
Mumbai, the city that never sleeps, precisely what you want for your bachelor's party. One of the best places to visit with your friends or even with your families. Being the second most populated city globally, it does not a matter of Surprise that most of the People in Mumbai are under the Party Animal Category and is therefore among the top bachelor party destinations in India. Mumbai is the best place to dance your night away; it has peppy Bollywood numbers to trance and from deep house, music to live band performance under the blue sky. 
You can visit Mumbai at any time of the year; it is a year-round destination. However, people prefer visiting Mumbai during the monsoons. 
What should be in your Bucket List?
Chill with your best buddies in a party boat
Go bar-hopping; one thing that Mumbai doesn't lack are bars all around the city
3. Soak in the Serenity of the Mountains at "Leh-Ladakh"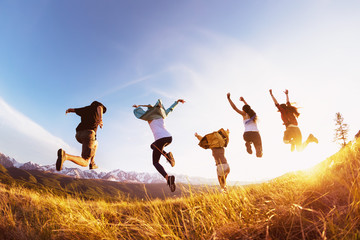 The two twins of the north. A dream for many. A bike ride to Leh-Ladakh is better than a bachelor's trip for many. Leh Ladakh is one of those destinations where you and your friends will have a grand time enjoying the mountains' beauty with some much-needed booze and snacks. This destination is best for adventurous friend circles. People who want to taste the thrill of mountains and experience a sense of freedom one last time before their release is snatched away by the cruel world. 
If Ladakh happens to your mind then the best time would be during the summers. The weather during this time is pleasant for trekking and sightseeing. Although the mountains remain snow-covered and the lakes are frozen, making it one of the most beautiful places for bachelors to visit for sightseeing.
Don't Miss These!
Visit Pangong Tso lake and Tso Moriri Lake, which is two of the most beautiful lakes in India
Visit Nubra Valley, which has a spectacular desert in between the snowy hills
Khardung La – the highest civilian road in the world
Camp under the stars
4. The Perfect Adventurous Tour at

"Rishikesh"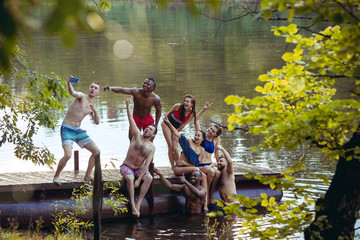 One of the most adventurous options for your bachelor's party. Rishikesh is one destination that is loved by all people genres because of its river rafting delight. You can also opt for trekking, rafting, bungee jumping, and many more fun-filled adventures. I am sure you can feel the adrenaline rush inside you only by reading it, with your friends here you can make memories of a lifetime. 
You should plan your bachelor's party trip from March to April and late September to November, as in this Time you can experience the best atmosphere in Rishikesh.
Things you Should Try!
Enjoy the adventurous sports 
Go trekking in the hills/mountains
Take a boat ride or go rafting
These were some of the best places in India, where your gang can have a blast of a bachelor's party. Going out with your best of friends is in itself a blast, but just for making the blast louder and more prominent, you could plan your trips to these places. I hope this article might help you make your plans for your vacations in India itself so that India reaches its "Atmanirbhar" tag successfully. Do let us know what you feel about these places. Have you been to any of these? We will be glad to hear from you! Cheers!