When it comes to men's hairstyle with style and sophistication, the fade is unquestionably one of the best cuts available today. Also, it's a versatile look that you can customize to fit your personal style.
This is because the fade focuses on the sides of your head, leaving you free to wear whatever hairstyle you want on top. A variety of fade cuts, including low fade cuts, are also available.
These hairstyles are perfect for men who like their hair to have a little edge. The best low fade haircuts for men will give you a minimalistic look with maximum style.
What Is A Low-Fade Haircut?
As the hair gets shorter on each side, it's known as a low fade, or a short back and sides. There is a fade that runs through about an inch of the hair before it evens out to the same length as the rest.
From an undercut to a crew cut to a pompadour, the top of the style can be whatever you want it to be!

Top 20 Low Fade Haircuts For Men
1- Blowout With Low Fade
A low fade blowout can be a really cool hairstyle option if you're not afraid to try something out of the ordinary.  As a result of the hair's short length on the sides and top, the look works brilliantly.
To slim the appearance of your face, this elongating hairstyle may also be ideal for those with broad or round faces.
2- Slicked Back With Low Fade
When worn with short or medium-length hair on top, the low fade is a great choice. Your hairstyle should be sleek and back to complete the look of your hair is medium-length. With a subtle yet sleek small fade, the style is sophisticated without being overly serious. Adding a beard style to your look can help balance out the longer length on top of your head if you prefer.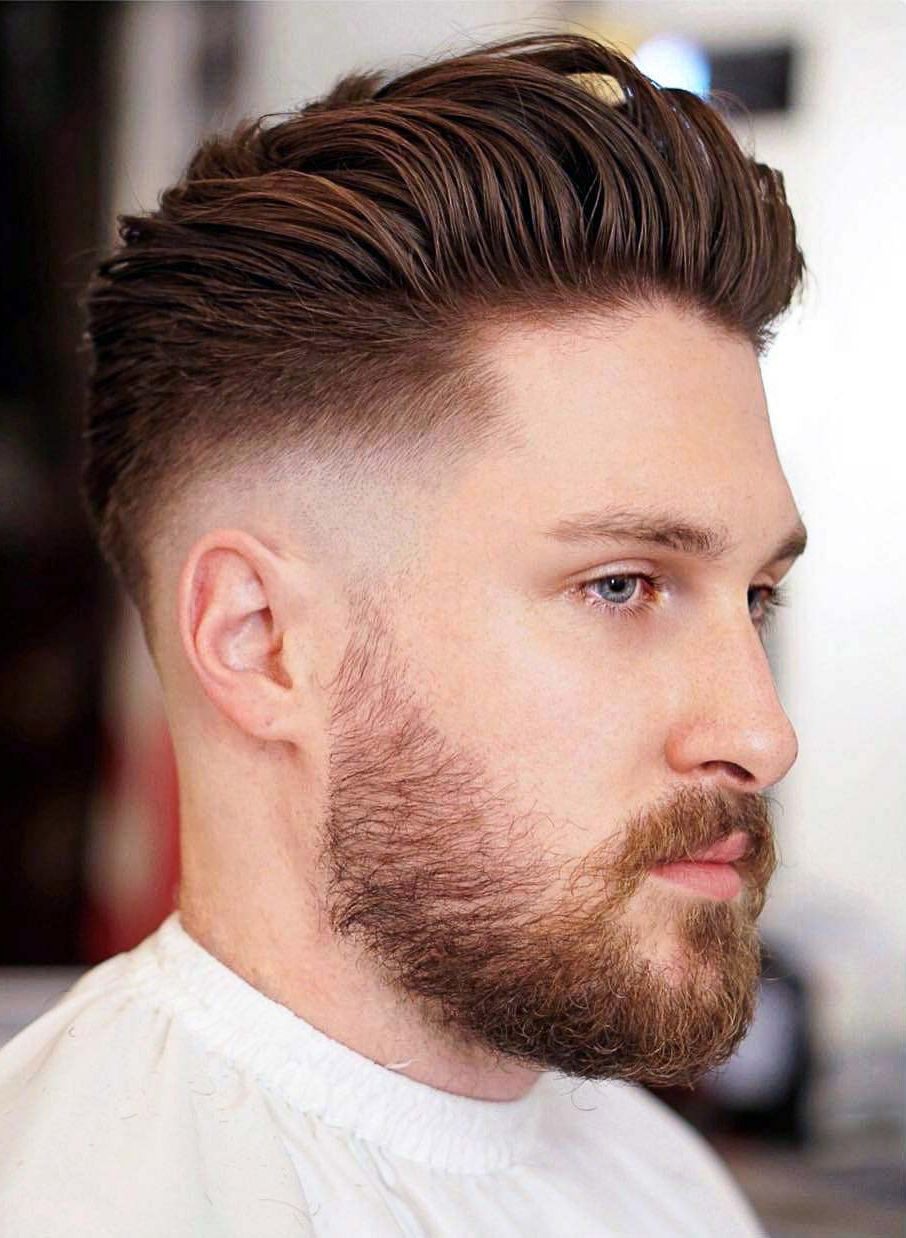 3- Quiff With Low Fade
Then you've come to the right place. This is exactly what you need: a low fade quiff. These short sides and high-top hairstyles look great because of their balance. For men with oval or long faces, a low fade is a better choice than a regular or high fade.
High quiffs tend to make faces appear longer, so keep your sides a little longer to avoid over-slimming your head's profile.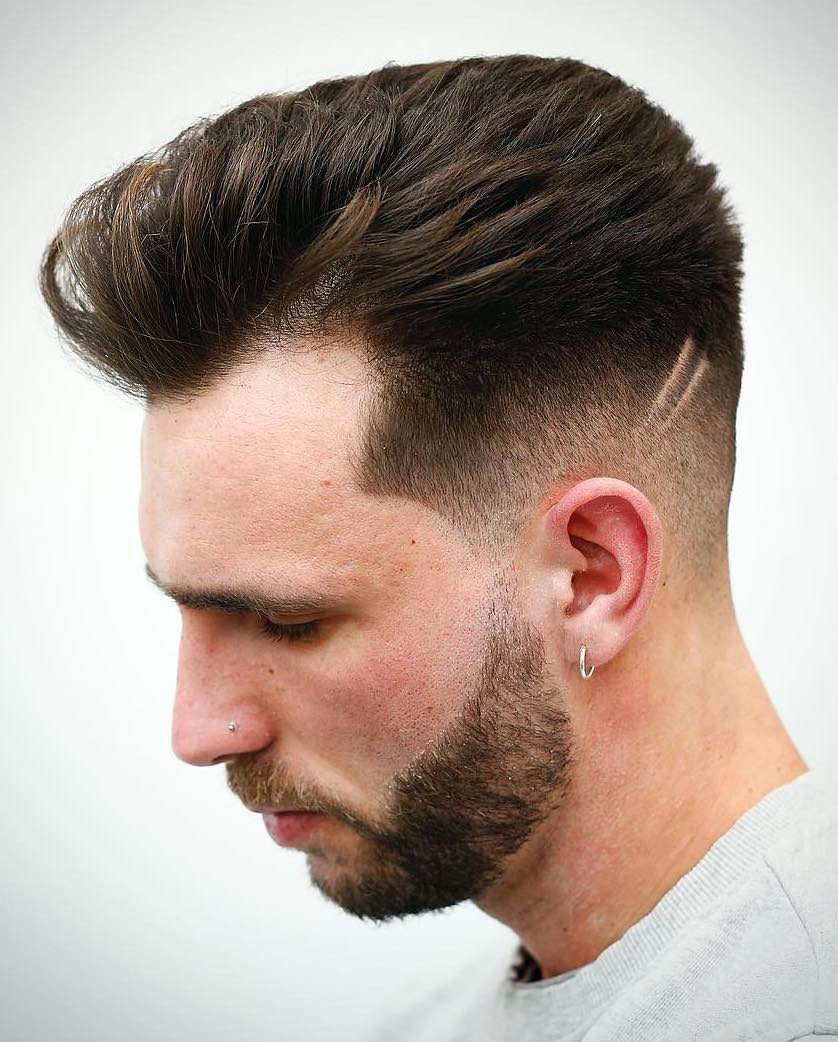 4- Crew Cut With Low Fade
The addition of a low fade to a classic crew cut is similar to that of a buzz cut. The tapered shave will quickly give the traditional cut a more modern and on-trend look.
It will also help to look a fashionable boost by adding shape and style. Your crew cut will still look sharp and professional thanks to the fade's subtlety.
5- Low Fade Undercut
The versatility of the low fade is one of its best features. You can wear the small taper with any short or medium hairstyle, from comb overs to crew cuts.
For a unique and modern look, wear it with an undercut. Just separate your hair into three sections and you'll be good to go!
There will be a long part on top, followed by an undercut below the crown, and then a fade around the temples and earlobes to finish it off.
6- Low Fade With Comb Over
Comb overs have regained their popularity thanks to new and updated styles. As a result, even though the super slick comb-over that was once used to conceal bald spots may be gone, there are plenty of other modern and stylish versions to try.
Low fade comb-overs in particular, when paired with a full top, are a great choice. With this combination, you'll get an old-fashioned look with a fresh twist on it!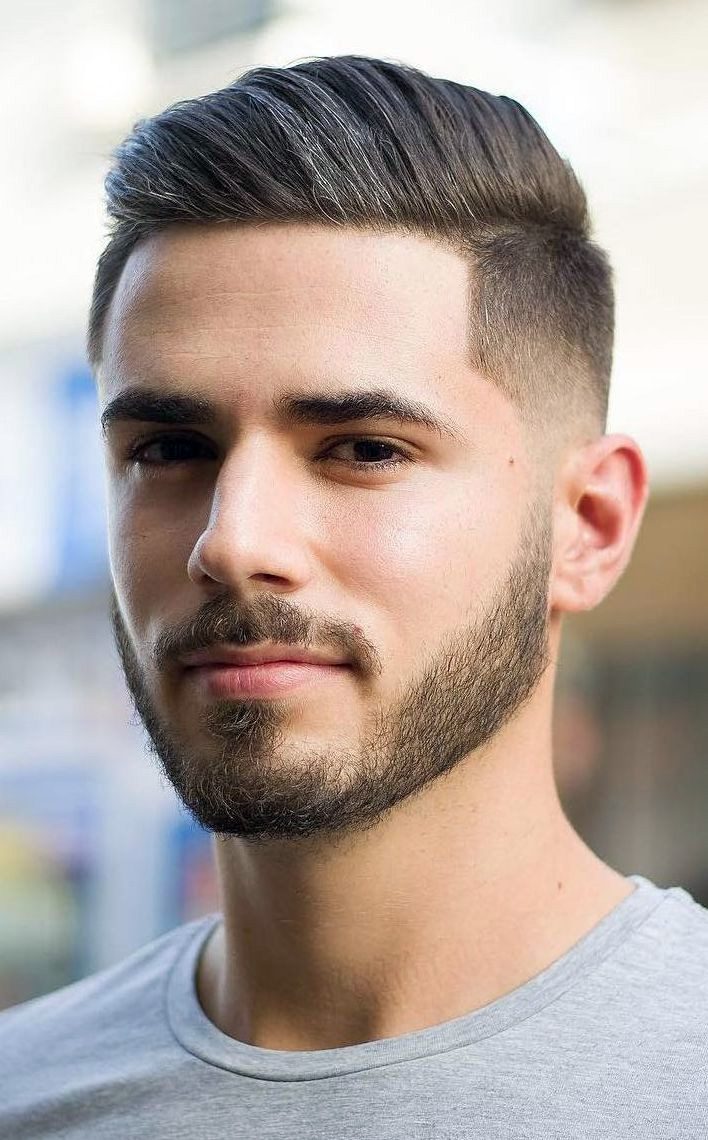 7- Low Fade Faux Hawk
To get the most out of a low fade, you should pair it with a faux hawk. A faux hawk, also known as a "faux mohawk", is a less dramatic version of the classic hairstyle that is popular today.
However, it does not have shaved sides. For a mohawk-like shape, tapered cuts such as a fade are used instead.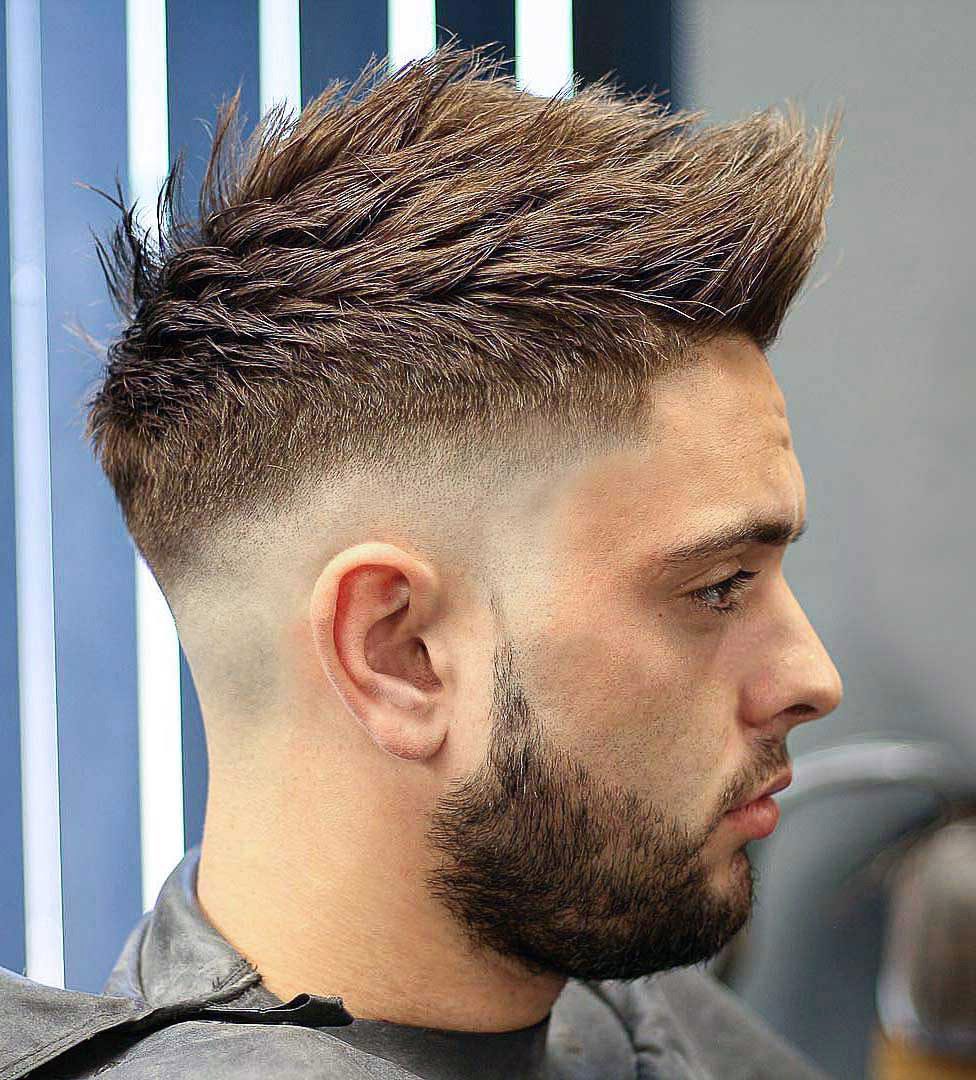 8- Low Fade Buzz Cut
An extremely practical haircut, the buzz cut does not have a lot of appeal. To spice up the super short cut, why not add a low fade? A buzz cut can benefit from a small taper because it adds style and distinction without taking away from its signature aesthetic.
As a bonus, choosing short faded sides will allow you to reveal just the right amount of skin so that you don't appear to be bald.
9- Messy Pompadour With Low Fade
A pompadour looks great, but if you're not quite sure how to get the look down pat, don't worry. Wearing a messier pompadour the right way can make it look just as stylish as a more structured one.
It's as simple as adding a low fade to your dishevelled style to keep it from looking like an untidy bedhead!
By keeping the sides of your hair short and sharp, this simple addition will add a sense of order to your hairstyle.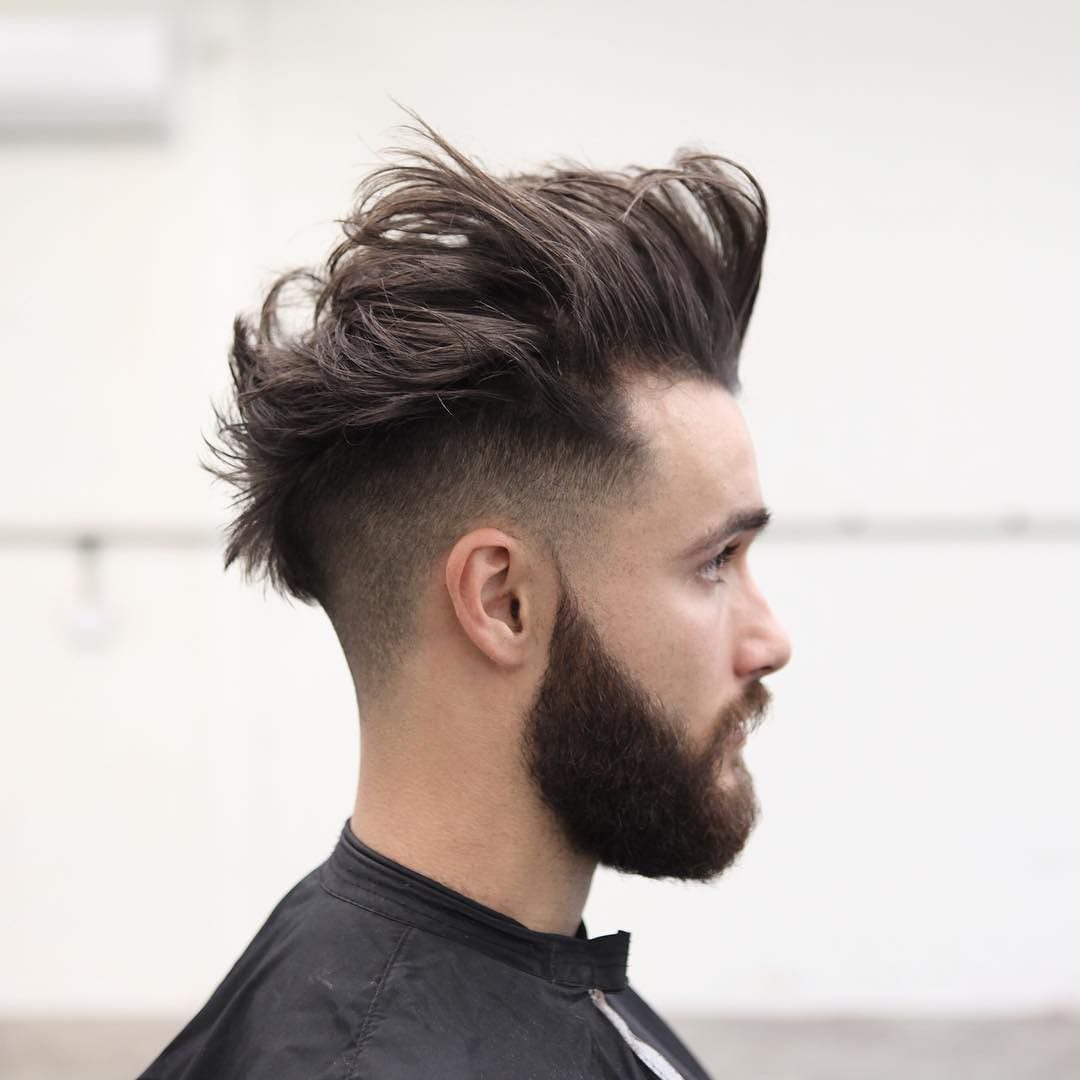 10- Short Textured Hair With Low Fade
When it comes to short haircuts, a low fade is an excellent way to add a stylish touch. Fading your hair from around your temples to your ears naturally draws your eyes upward and gives your look more shape and focus.
So, adding texture to your hair is a great way to enhance your look and take advantage of its advantages.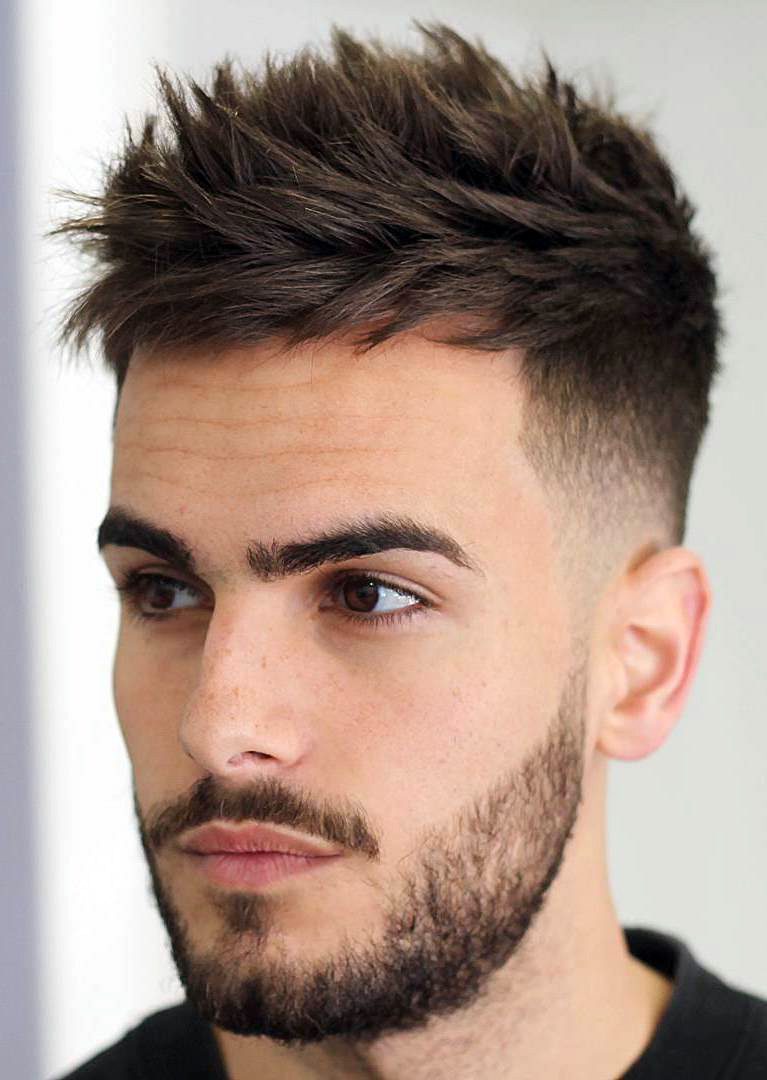 11- Low Fade With Short Crew Cut
Short crew cuts with a low fade are a good choice for a clean and sharp look. Even though this hairstyle is understated and neat, its tapered sides keep it modern and fresh.
Remember to schedule regular trims with your barber when rocking this cut. However, even a small amount of length can completely change the appearance of short hairstyles.
12- Wavy Hair With Low Fade
The neatness and polish of a low fade haircut are not required for all styles. If you have an attitude and a youthful vibe, you'll look your best.
The combination of short taper and wild and textured waves can result in an impressive look. It's edgy without being out of control, making it a perfect hairstyle.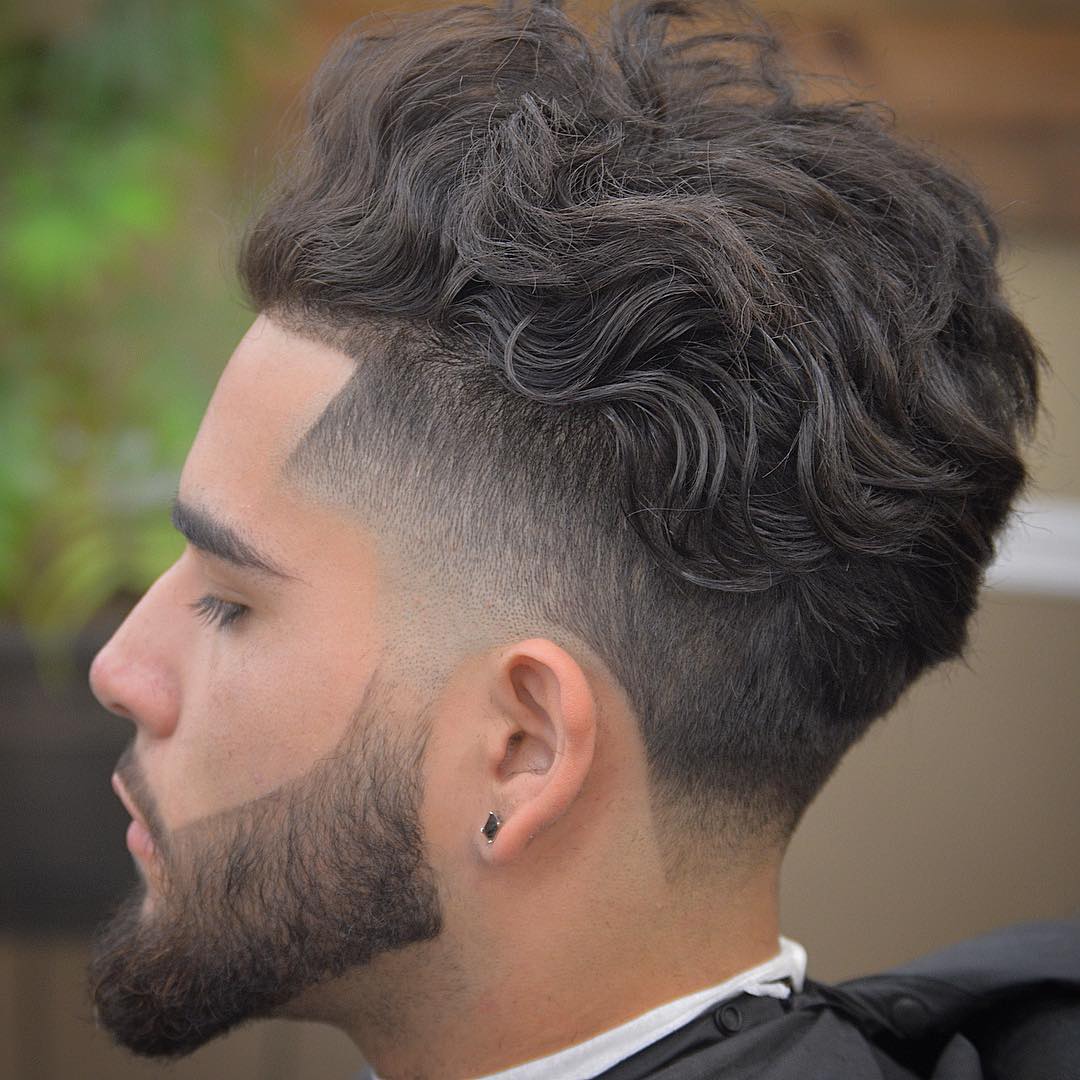 13- Low Fade With Hard Part Pompadour
Adding low fade and a side part to the pompadour can make it even more stylish and sophisticated. For those who want to stand out and appear sophisticated, this combination is the perfect choice for you.
It's also very easy to maintain. With this hairstyle, you'll look great whether you're going to the office or the bar.
14- Low Fade With Cropped Curls
Keep your curls under control while showing them off. As a result, the best option is to go with a cropped, low fade cut.
Not only will you be able to make the most of the texture on top of your head, but the short length and smart shape will also help keep your appearance in check. Even though it's a simple hairstyle, your curls will make it look good.
15- Slicked Back Undercut With Low Fade
Even though the classic slicked-back look is always sophisticated and sharp, it can seem a bit dated. As a result, if you want to rock the style, it's best to upgrade your car. In addition to a disconnected undercut, a low fade may be the better choice to give your look a modern edge.
If you're looking for an undercut that takes a dapper look and turns it into something dramatic, opt for a short fade.
16-Textured Crop With Low Fade
The textured crop looks amazing on guys with all hair types. However, it is especially suited for guys with oval faces. Show your charm and style through this youthful haircut!
Add some hairstyling products like pomade or hairspray to give additional texture to your hair.
17- Low Taper Fade Haircut
A fairly common yet appealing low fading style. The taper fade haircut is widely loved for its clean and smooth finish. As usual, you can go for more volume in the middle or cut it close according to your convenience.
18- Low Fade with Beard
Incorporate your low skin fade and long hair on top with a well-groomed masculine beard for the ultimate look!
You can take a look at the images below for more inspiration.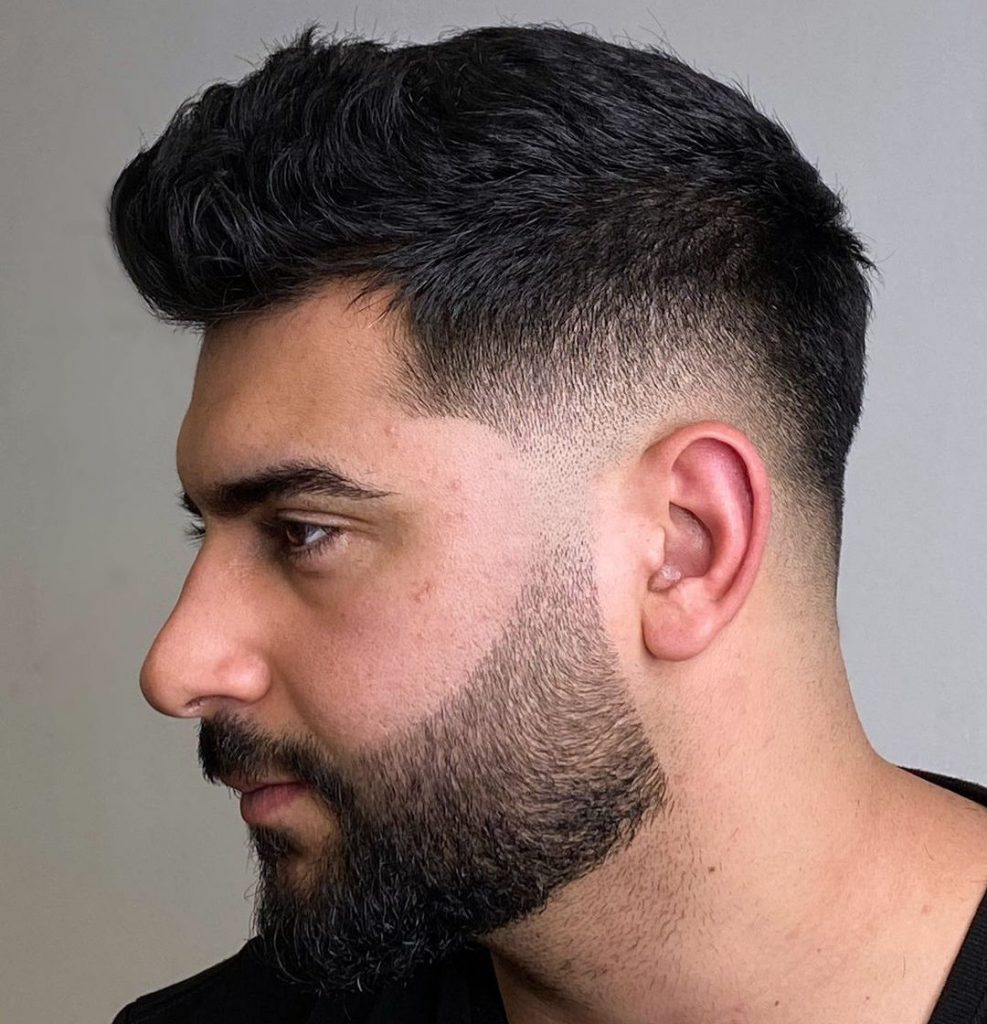 19- Low Fade For Curly Hair
Show off your cool vibes with this youthful haircut. Thai hair on top is cut up to medium length and then cropped to dangle over the forehead. As usual, the hair on the sides is given a low bald fade or a taper fade.
This hairstyle is not too bold and is perfect for teenagers with a curly hair type. Also, this is a good go-to option if you have a receding hairline.
20- Side Swept Strands With Low Fade
You can't have one without the other! This modern combination is a great way to spice up your hairstyle without spending a fortune.
The haircut is quite simple and popular. The longer hair on top is cut in sections and is swept to one side. The hair on the sides where the is no hair dangling is cut low fade. The long hair on top with a low bald fade or a drop fade looks like a perfect combination.
How to ask your barber For A Low Fade haircut?
To get the style you want, ask your barber for a crew cut, an Ivy League, a crop, or something else. A low fade on the sides is better than a taper or scissors cut. Have some pictures of styles you like on hand to show your stylist to make sure they understand what you want.
Key Takeaways
The low fade haircut is a classic men's haircutting technique and it is used to add and embellish a hint of depth to any men's hairstyle.
A shorter fade fits on any hairstyle for any male whether white, black, Latino, and Asian. It makes it very versatile – you can use it in other hairstyles such as pony heads, faux hawk, and side parts.
Find out which kind of low-fade haircuts suits your style and go for it!