Men's hairstyles with long tops are on the rise this year. We've already seen pompadours, quiffs, and undercuts, but now it's time for the blowout to take centre stage.
Gents everywhere are rocking this resurrected hair trend, from New York to Paris. Not only is the blowout haircut striking, but it's also trendy and cool.
Blowout haircuts for men look a lot like it's happened in a windswept storm. But it remains fashionable now that some fashionistas have updated and matched contemporary trends despite having more popularity in the years preceding its popularity.
For textured hair, this type is accomplished effortlessly with a blowdry with a round brush. It also takes some stronghold styling products to give straight unruly hair some hair blowout.
What Is A Blowout Haircut?
In the '90s, a blowout was all the rage. Less structured than a quiff or a pompadour, it still has the same voluminous look and short sides as both of those hairstyles!
When styling the front section of the hair, it is styled straight up instead of into a pointed quiff or rounded pomp.
20 Best Blowout Haircut For Men
1- Straight Blowout
Style your hair in this straight blowout with shaved sides. Keeping everything in place while retaining a natural texture is the key to pulling off the look successfully.
When it comes to fine hair, be extra cautious. In the event that your hair is thin, a blowout of this style may end up looking flat and limp by the end of the day.
2- Afro Blowout
Also, men with afro hair can look great with their hair blown out in a cool way! This hair type complements the look perfectly because of its natural texture and volume.
The sides of your hair should be neatly groomed if you want to try an afro blowout style.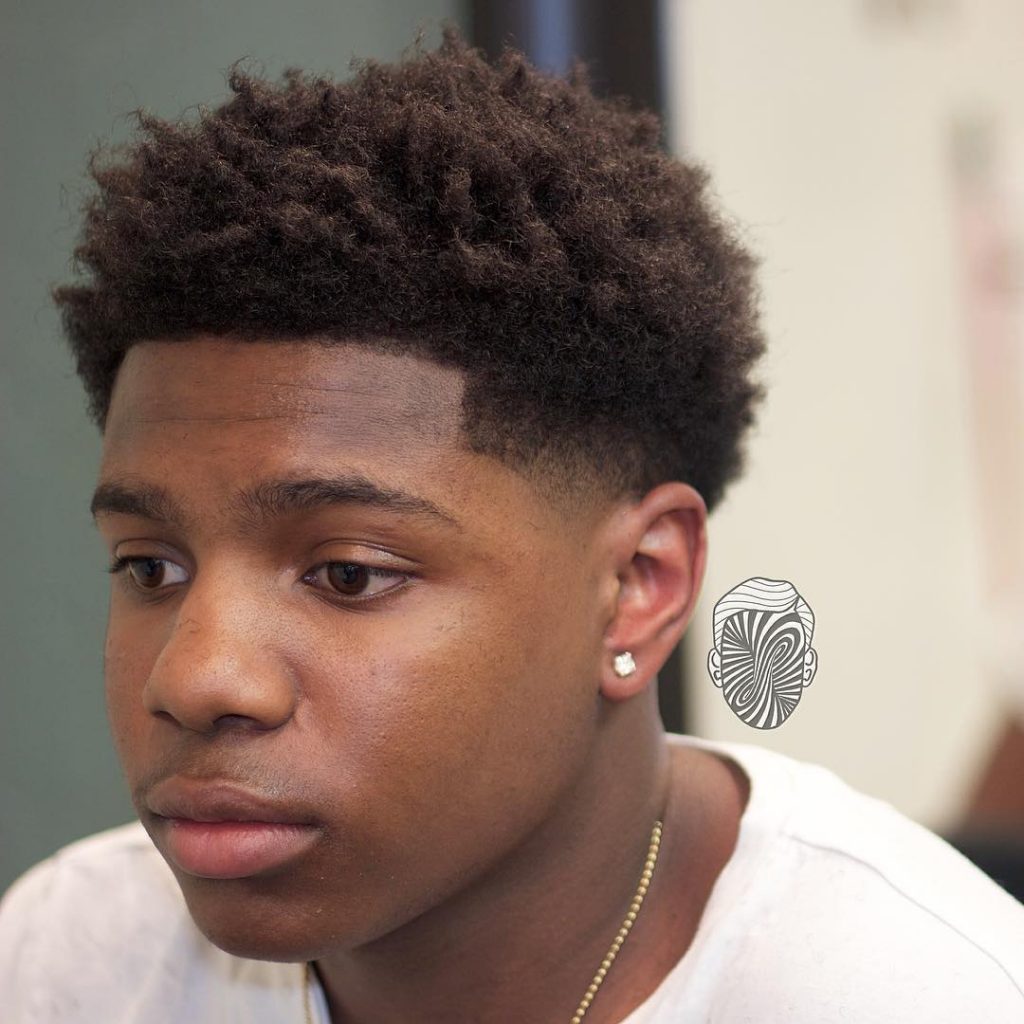 3- Blonde Blowout
Blonde blowouts can be even more eye-catching than a classic blowout. An unusual appearance is created by the light colour and wind-blown style.
No matter whether you're naturally blonde or not, you should consider this look for a more individualistic take on the current fashion trend.
4- Blowout Fade Haircut
The sides of blowout hairstyles have traditionally been faded. A blowout with a fade is still a great look, even though there are many variations today.
If you want to modernize the look, start your fade from the crown with a clear distinction between longer hair on top and shorter hair on the sides.
5- Messy Blowout
A slick, structured blowout can quickly become stale and stale-looking. A stylishly dishevelled look is the way to go today.
Using your hands and a little pomade, scrunch and mess up your hair after it has been blow-dried. That way you'll have a polished bedhead look for the weekend.
6- Full Volume Blowout
Men with thick hair will look great with a blowout. For this cut, the appearance of full volume will be dramatic. Maintain a neat and tidy appearance.
If you have a wild hairstyle that is full of frizz, it can make you look untidy.
7- Wavy Blowout
For naturally curly hair, try a blowout. You'll be able to achieve a modern and stylish blowout thanks to your hair's natural texture.
Your waves will be highlighted nicely by the long length on top of your hair, while the faded sides will keep things neat and sophisticated.
8- Quiffed Blowout
Blow-drying your hair with an unstructured quiff is a great way of combining two styles into one. When combined with a blowout, the quiff creates a great voluminous look.
Apply some pomade on your forehead hairline and gently mould your blowout into a wave shape using your hands and pomade.
9- Crown Blowout
In this modern blowout style, the crown of the head has a long section of hair, while the sides have a high fade. If you're looking to lengthen your face, the tall top section contrasted with shaved sides will help.
It's still possible to rock this look if you have an oval face shape, but you may want to shorten the top or lower the fade.
10- Spiked Blowout
Think about a spiked blowout instead of a classic blowout. Men with straight hair will benefit from this style, which appears more intense and sharp than a regular blowout.
At home, blow-dry hair straight up with a brush or comb, then take some hair product between your fingers and pull pieces of hair upwards into a sharp spike with your fingers
11- Pushed Back Blowout
For men with a lot of length on top, this look is perfect for you! Blow-drying straight strands is followed by a light combing or pushing of the ends in a downward direction to create this look.
Sleek sides and razor-cut faded sides add a sophisticated touch to this blowout.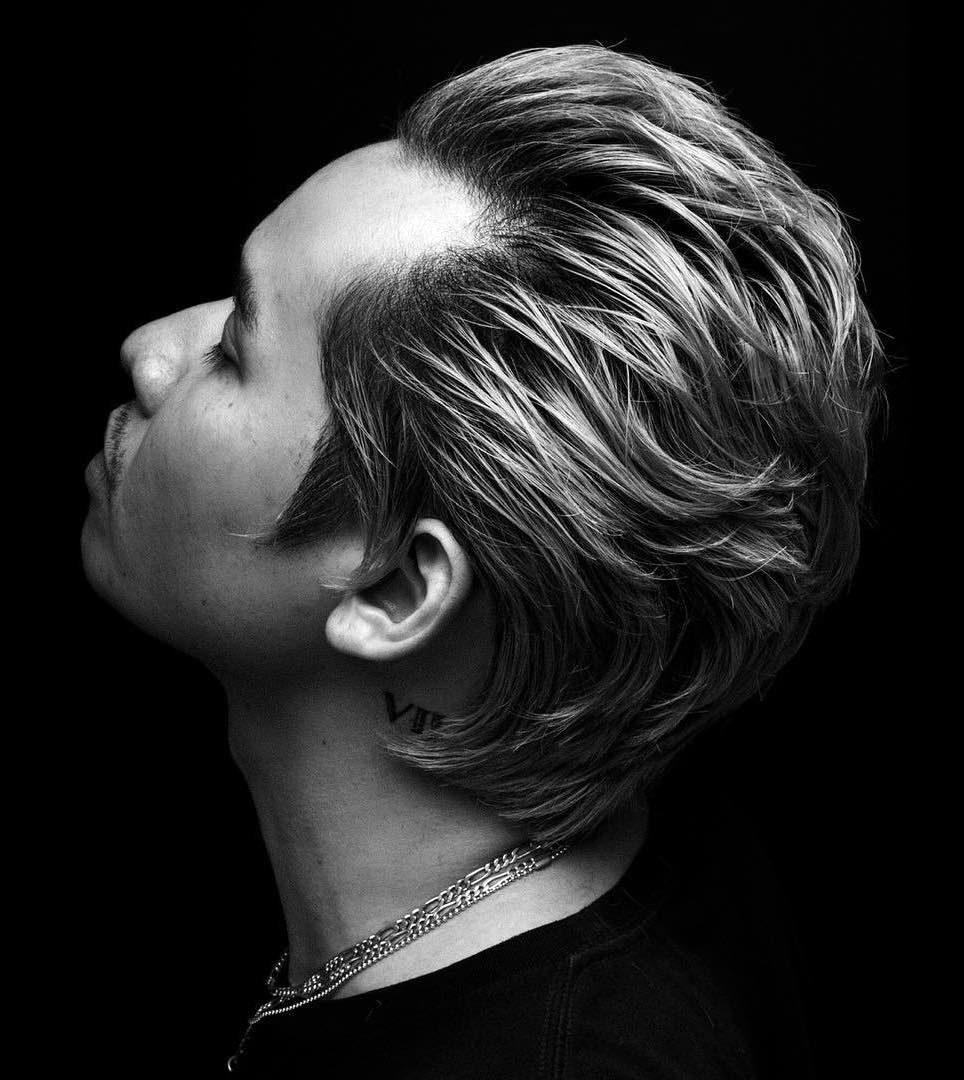 12- Modern Blowout
Make your hair soft and textural instead of rock-hard. To maintain the height and volume, you'll need to use a hair product.
A pomade will provide a more natural finish than gel, which has a tendency to harden.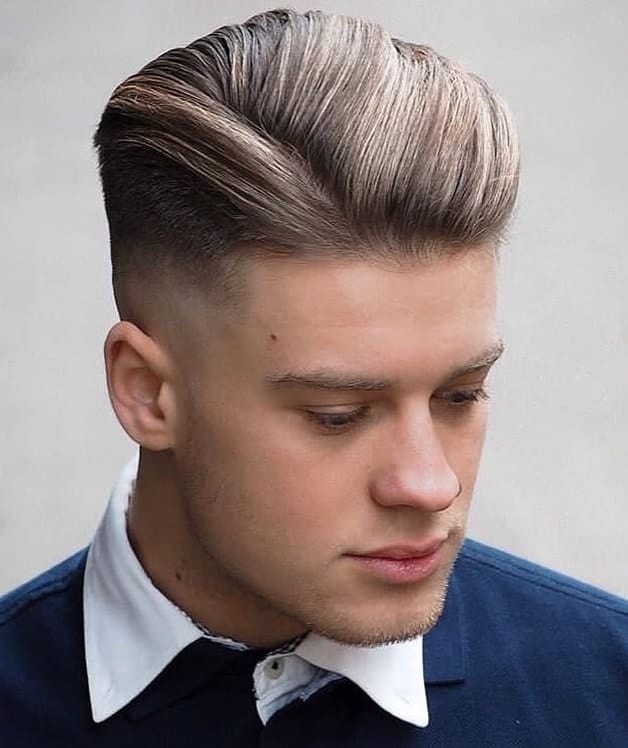 13- Short Curly Blowout
A blowout can be a great styling option for short curly hair due to its natural tendency to sit up. An easy-to-implement look will yield a stylish result.
The more you blow-dry your hair, the frizzier it will become.
14- Textured Blowout
A cool blowout haircut is easy to achieve, but styling your hair to achieve your desired look can be challenging. If you find that your hair is fluffy and unattractive after blow-drying, try adding some texture.
Simply applying a little texturizer to the front of your hair can completely transform the look.
15- Cropped Blowout
It's not just for men with long hair on top who can rock a blowout hairstyle. Even a short-cropped blowout looks stylish these days.
It's easy to wear this look to the office, thanks to its subtle appearance!
16- Blowout Taper Fade
When it comes to hairstyles for business professionals, the blowout taper could be the ideal choice. The taper haircut blends the sides and back into shorter hair, similar to the fade haircut's effect. In contrast, tapered styles have more length for a more conservative look.
It's best to style the blowout taper haircut with a matte pomade for an all-natural, textured finish. In addition, a lighter hold can enhance volume and movement for a more natural look. Your hair can be blown out and styled with a hairdryer, whether it's messy or clean.
This sexy wind-blown men's hairstyle is best suited for thick, straight hair.
17- Low Blowout Haircut
For business professionals, the low blowout is the refined and smart version of the cut. While the sides and back are kept short, a low fade blowout begins just above the ears and falls to the neckline.
You can get the cool styling of the blowout haircut with a low fade cut without creating a high-contrast, bad-boy look. In addition, a low blowout fade looks best on hair that is straight and dense.
Black men who want to blow out their Afros prefer low taper blowout styles. For a more masculine look, pair the trim with a temporary fade or a line-up to shape your hairline.
18- Long Blowout Fade
It is possible to style the blowout haircut in a variety of ways when you have long hair. Starting with a taper fade on the sides, your barber will leave at least 3 inches of hair on the head.
To achieve a classic look, some men may prefer a blown-out taper. This will give your hairstyle a softer and classier look, with volume and height.
For some men, long hair blowout styles are a bit of a chore, but the results can be well worth the effort. Hairstyle options include brushing out every last strand or just spiking the bangs.
19- Blowout Afro
Another popular blowout haircut for black guys is the blown-out afro. Faded sides and back, with a faded blowout haircut, create a clean, fresh look.
The afro blowout taper fade haircut, whether you choose a temp fade, low drop fade, or a high taper, will transform your style.
As a traditionally black hairstyle, the blowout taper works equally well on men of all ethnicities, including Hispanic and White men. If you want more texture and volume, blow out your afro with a comb.
20- Brooklyn Fade Blowout
A cool blowout haircut for guys with afro hair. Hair around the temples and along the hairline is very short in the Brooklyn blowout, which is also known as the temp fade blowout.
In the end, the look looks like your hair was blown back from your face with black afro hair on top. The Brooklyn fade blowout is a stylish black men's hairstyle that you'll love.
Ask your barber for this amazing haircut and you will not regret it!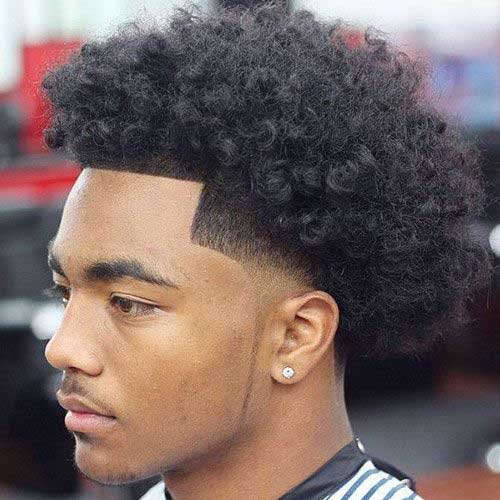 How To Style A Blowout Haircut?
1- After you've washed your hair, pat it with a towel to dry it
2- Using a round brush and a nozzle to direct air up and back, blow-dry the hair on top of your head.
3- Using your fingers and some hair products like pomade or gel, direct the hair around the crown upwards once it has stood up.
4- Spritz hairspray on the tops of your hair.
5- Then, using your hands or a comb, re-blow-dry strands to achieve your desired shape and style.