While drinking, you always need that one more kick as your tolerance increases. The usual drinks that we use to get ourselves hammered contain around 8-25 percent alcohol. 
Even while pushing your limits, we don't usually take drinks with more than 40% ABV (alcohol by volume), but what happens if we take alcohol with more than 40% ABV. Of course, it will knock you out in a minute. 
Even though it is rare to come across alcohol with such a high percentage of ABV, since it increases the danger of intaking drinking, it doesn't mean there is no alcohol with such a high rate. 
In the world where the alcohol percentage goes up to a crazy deadly 96%, here we have gathered a list of the most alcoholic drinks with more than 40% ABV, which will knock you out and put you in grave danger. 
The Most Alcoholic Drinks and their Percentages for you!
1. Absinthe (45%-85%)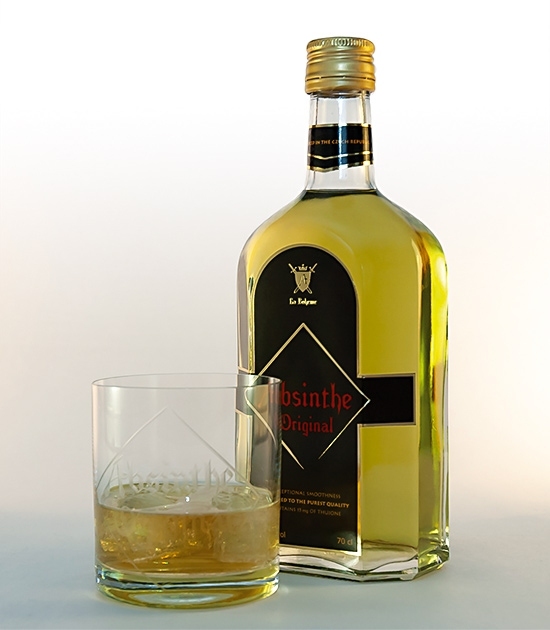 Absinthe is the most readily available alcohol which has an alcohol percentage higher than the usual alcohol you consume. It is made with wormwood bark and artemisia absinthium. Even though its alcohol percentage ranges between 45% to 85%, it is best to stick with 45% as that is also too much if you are a casual drinker and not to push it further than 72% alcohol intake even if you are a heavy drinker. 
Absinthe has a pretty vile reputation as it is known for inducing hallucinating effects. Apart from being a hallucinogen, this Green Fairy also causes convulsions, psychosis and mental health decline. 
2. Bacardi 151 (75.5%)
This is the kind of rum that has left those who had taken it in fear. With ABV upto 75%, this drink is usually ingested in tiny quantities in rum-based cocktails like Cuban Libre and Daiquiri. 
The exciting thing about this liquor is its bottle. The bottle of Bacardi 151 is made of stainless steel fire arrestor; it prevents it from causing an explosion if it ever comes in contact with fire. It is also what vouches for its potency.
3. Devil Spring Vodka (80% Alcohol)
Devil Spring Vodka is one of the most famous vodkas out there. You might recognize it if you have tried flaming shots of some cocktails mixed with ginger ale. With 80% ABv, it naturally becomes one of the most lethal vodkas on this planet. People usually prefer to take it in tiny quantities as they don't want to burn their insides. 
4. Sunset Rum (84% Alcohol)
A little like its name, Sunset Rum will make you feel like you have swallowed the sun. With 84% ABV, it can knock you out of your sense if you don't take it carefully. Shots are a big no-no for this drink as they might burn your throat. So much so that the bottle even comes with a label warning to not consume it without a mixer. 
Sunset Rum is excellent if taken in the proper quantity in cocktails and is also awarded the World Rum Award. It would be best if you looked forward to trying this but keep in mind its lethal nature.
5. Balkan Vodka (176-88% Alcohol)
One of the most potent Scandinavian alcohol, Balkan Vodka is a triple distilled vodka from Bulgaria, which is so strong that the bottle displays several various warnings as it is loaded with 88% ABV. It is colourless, odourless and tasteless but extremely lethal.
It should be consumed in tiny quantities and has to be mixed with something to form a cocktail; ingesting it neat can cause severe alcohol poisoning and put your life in extreme danger. This drink is only available in somewhat over 20 countries, but sadly, India is not one.
6. Pincer Vodka (88.8% Alcohol)
Thor potent Vodka from Scotland is not only solid but also healthy. But it doesn't mean that you start downing it every day. Pincer Vodka is made from elderflower and milk thistle, which helps in liver support, making this drink the right combination of the good and the bad. Even though the making process is eco-friendly, one should still be very careful while drinking this vodka, as it does have 88.8% ABV.
7. River Antoine Royal Grenadian Rum (90% Alcohol)
River Antoine from Grenada is a beautiful rum, in my opinion. Extremely strong but so flavoursome, it tastes fantastic with cocktails. It is a potent liquor, so again, it should be taken in tiny quantities and not be experimented with like 90% ABV is too much to play with. 
This unique rum is prepared in an old-fashioned way. It is obtained from fermented sugarcane juice through a slow refining method to give us the strongest and the best quality rum.
8. Bruichladdich X4+1 Quadrupled Whiskey (92% Alcohol)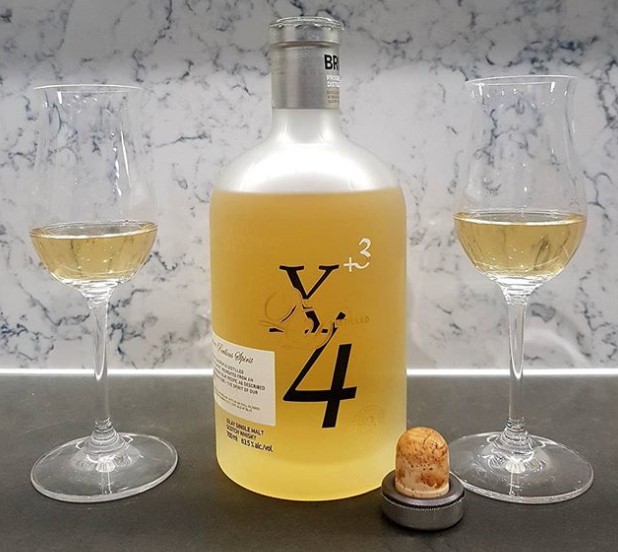 With a lethal ABV of 92%, this whiskey was made from the quadruple distillation method back in the 17 century. Bruichladdich is the purest and most potent single malt whiskey in the world. 
These are stored in oak barrels after they are made, while its perfectly precise distillation and making process make it one of the purest and rich single malt whiskies on the planet.
9. Everclear (95% Alcohol)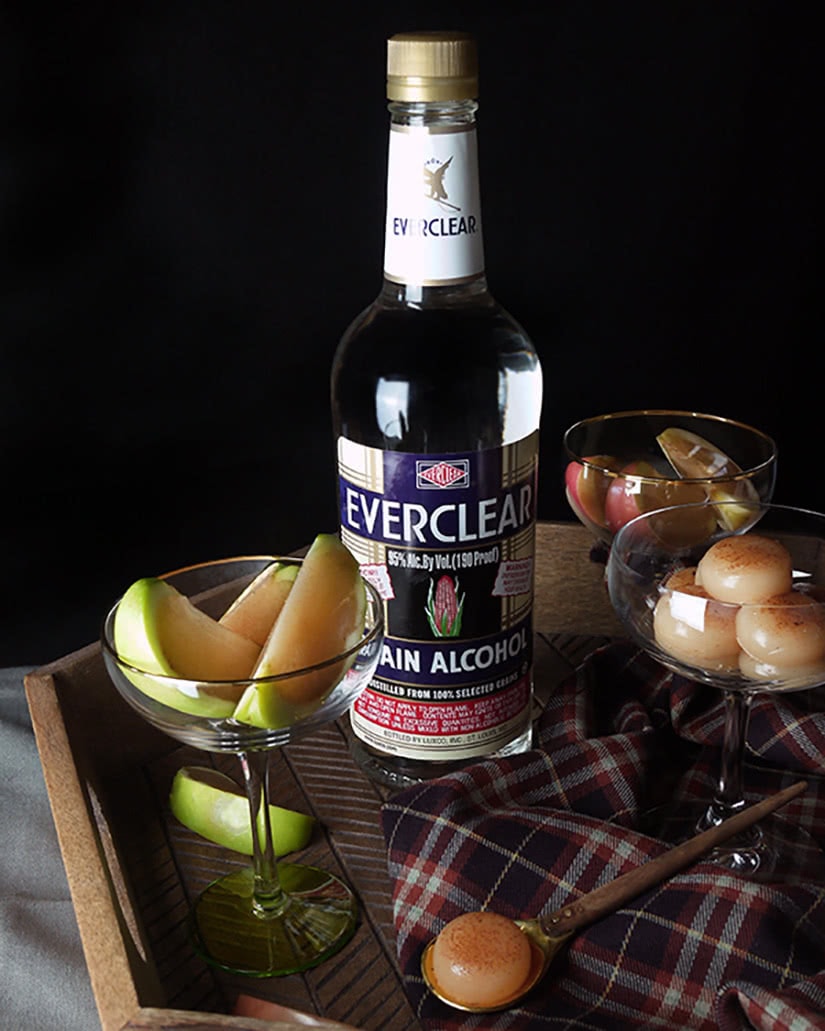 I don't know if we are even talking about drinkable alcohol anymore. Everclear at 190 proof is extremely flammable and is banned in most places. This grain spirit will burn your tongue, throat, or body part if it rests on it for too long. This alcohol once held the record of the most potent liquor because of this lethal nature due to having 95% ABV. 
It is tasteless, colourless and odourless and is usually used to make homemade liqueurs or bitters. It is also used in cooking as a solvent to bring out the flavours of certain ingredients. 
10. Spirytus Rektyfikowany (96% Alcohol)
This Polish Vodka is not only hard to pronounce but also very hard to drink. You shouldn't even think of trying this neat if you are not looking for instant death. With its murderous 96% ABV, it holds the most potent alcohol position in the world right now.
Since Spirytus holds the position, it is evident that this is also the most potent drink and abusing it will cause irreversible problems to your body. Drinking this irresponsibly will make you turn into a spirit, given its name. 
We hope now you know which one is adverse for your Health and we care about you, that's why we ask you not to indulge in stuff that may hamper your Health. Stay Safe and Healthy!